If you want banks to reform the very people that caused the financial melt down and every plan on borrowing money again, call your state representative and make sure they pass the language in the Brownback/Campbell Amendment which allows auto dealers to provide competitive lending for auto purchasers.
In case Washington does not know, auto dealers did not participate in the housing melt down and played no part in creating the financial crisis on Wall Street. Most auto dealerships are locally owned in were not involved in home mortgages, the housing crisis or the trading of mortgage back securities (MBS)! No one has suggested at any time over the last eighteen months that auto dealers had anything to do with the financial crisis. So why is the Obama administration trying to include auto dealers in their finance reform? Is it to make the a handful of banks even more powerful? Is it to demonstrate to Americans that the administration is creating financial reform while not really reforming the very businesses that caused the problems we are all paying for?
Auto dealers are one of the largest small business employers in the US. They are also responsible as the largest creators of much needed local tax revenues that every city and state depend on. They sell cars, they service cars and they help provide buyers with affordable, convenient and competitive financing at the time of purchase. Washington is proposing to restrict auto dealers from providing lending. This proposal is not actually reforming the very groups that caused the problems. Instead what will be taking place is banks will become more powerful and you will have fewer lending choices and then higher interest rates.
With less competition, banks will be less competitive in their financing offers. What bank offers 0% or 1.9% rates? Without auto dealers participating in being able to provide buyers with choices to shop against their own banks and credit unions rates will be less competitive. People that have poor or bad credit will have even fewer choices as auto dealers use their leverage with lenders to make allowances for those that have credit challenges in order to assist them in selling their inventory.
I have included a list of representatives both democrat and republican that you can contact to get more information from or simple call and tell them you demand their support the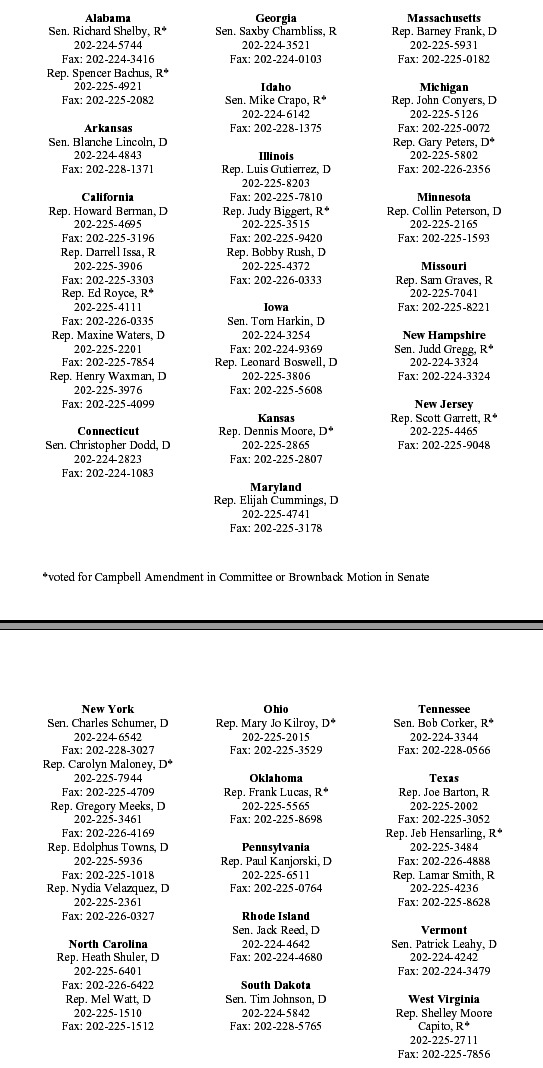 Grant Cardone, Best Selling Author of If You're Not First, You're Last