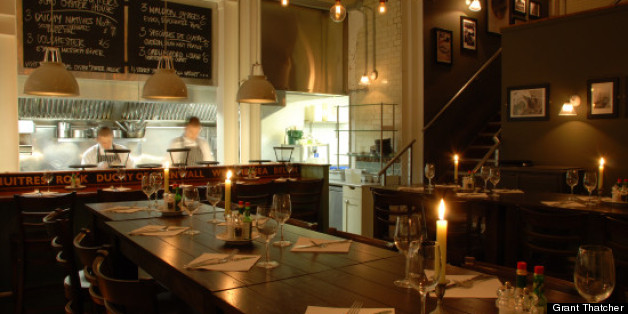 On a budget? Don't come to London.
Already in London on a budget? Start crying. This city is one huge cash removal zone -- either put up or shut up.
But let's face it, there is no place like it. While London's hyper-fabulous riches and fashion foot forward have never been in question, her new-found confident Brit-dish cooking has breathed fresh life into the British capital.
Here are my Top 5 favorite restaurants in London (in no particular order) -- but remember to book well ahead for the big-ticket ones, unless you are happy to dine at 5pm or 11pm with an "L" sign.
T.T.F.N*
G.
*Ta-Ta for now.
1. The Ledbury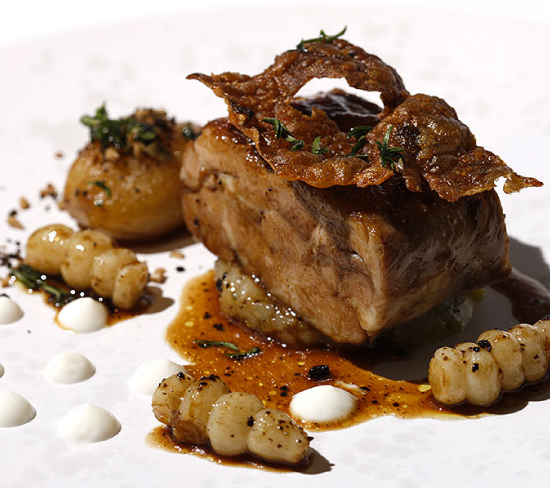 The Ledbury - Fight for your seat whether it be lunch or dinner. Chef Brett Graham's magic wand has entranced the palettes of almost everyone who manages to score one of the prized 55 covers in this temple of simple sophistication. Featured at #14 on the World's 50 Best Restaurant list this 2 star Michelin eatelier is the perfect fine dining blend of urbane and sophisticated, but deliciously relaxed and welcoming. It really is a treat, and you really will need to book far ahead.
127 Ledbury Rd, W11 / 020 7792 9090 / closed Mon lunch / theledbury.com
2. Dinner by Heston Blumenthal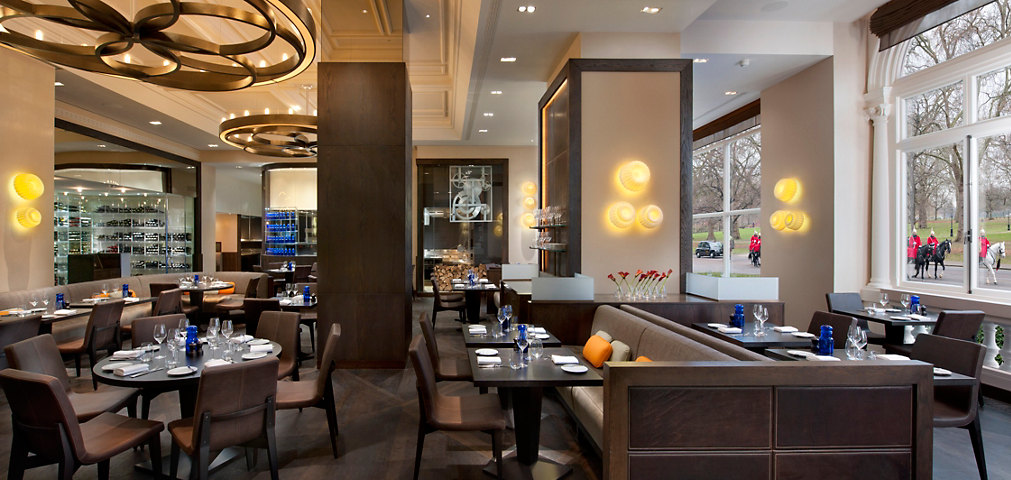 Dinner by Heston Blumenthal -- The Meat Fruit and Tipsy Pudding with roast pineapple are already the stuff of legend, and the restaurant's placing at #9 on the World's 50 Best Restaurant list is proof positive that the wizard Blumenthal and his protégée Ashley Palmer-Watts have struck a vein of D flawless diamond cookery. The staff clearly love what they do and are as knowledgeable as they are passionate. Whoever said old-fashioned recipes were old-fashioned is now clearly eating their words, or rather Heston's. Book very well ahead.
Mandarin Oriental Hyde Park SW1 / Knightsbridge / 020 7201 3833 / dinnerbyheston.com
3. Delaunay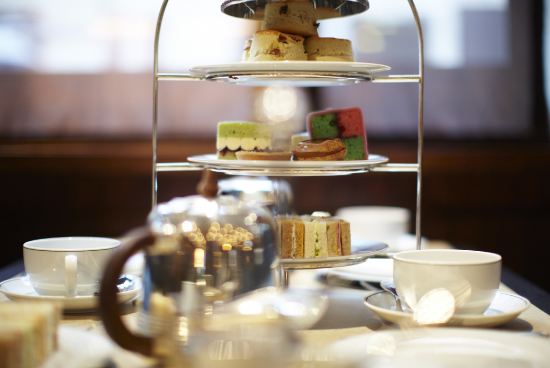 Delaunay - Sister to the famous Wolseley, and equally popular morning, noon and night, the Viennese café menu features not only schnitzels and wieners, but a whole raft of comfort classics and day-long treats. Perfect for pre- or post theatre, but do book ahead and even then, be aware you may still have to wait a while at the bar.
55 Aldwych, WC2 / 020 7499 8558 / thedelaunay.com
4. Wright Brothers Soho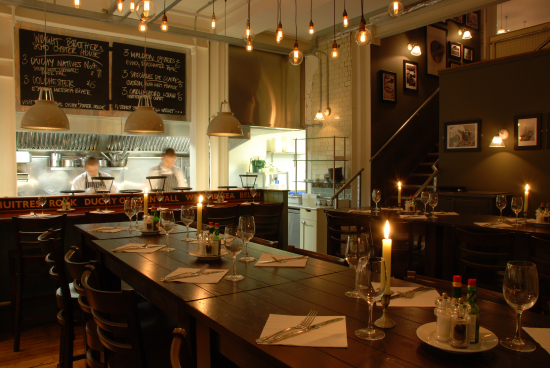 Wright Brothers Soho - Do one thing and do it really well. You come to the Wright Brothers for the freshest fish and seafood, with blackboard specials, warm and swift service and zero pretension. You can't miss the raw bar at the front, but the relaxed vibe of the main brasserie area is where I like to sit.
13 Kingly Street, W1 / 020 3589 2728 / thewrightbrothers.co.uk
5. Spuntino
Sassy, industrial chic Spuntino serves up great little plates of Italian American tapas, with a side of raucous and hip. Think truffled egg toast, macaroni cheese and of course their famed peanut butter & jelly sandwich -- the perfect hangover cure. No bookings, no exceptions, turn up, queue, eat, go.
61 Rupert St, W1 / spuntino.co.uk

For more London tips, make sure to check out LUXE London -- The best-selling travel guide with only the best recommendations for accommodations, dining, shopping, sightseeing, partying and more. With everything you need and nothing you don't. A LUXE City Guide doesn't feature any photos, maps or graphics -- just the best things a city has to offer. It it's In, it's in LUXE.