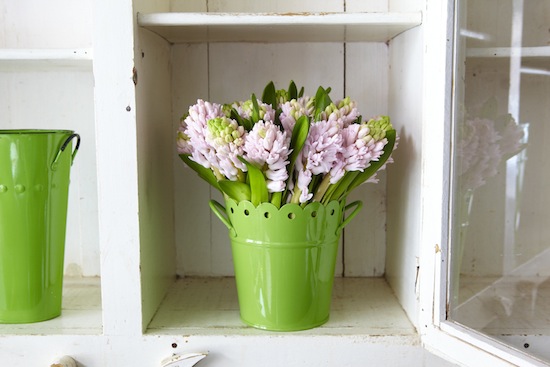 Whether your mother is June Cleaver or Joan Crawford, every second Sunday of May we honor them and their many sacrifices. The idea for a holiday honoring mothers can be contributed to Anna Jarvis back in 1908, but it took her till 1914 to convince Woodrow Wilson to recognize it as a national holiday. Today, Mother's Day is the second busiest holidays for florists (behind Valentine's Day). Luckily, this holiday coincides with some of spring's most feminine blooms: peonies, sweet peas, garden roses, hyacinths, and tulips to name a few. When properly designed, these flowers make a gorgeous arrangement, perfect for celebrating mom.

Growing up in the South, mothers were given corsages on Mother's Day. They proudly pinned them onto their lapels as they headed off to church. But today, corsages seem passé. This is not to say that moms do not appreciate flowers, but would rather have flowers that they can display (or plants for their garden).

Here are a few tips I suggest when ordering flowers for mom:

1) Don't wait till the last minute to order flowers. As I mentioned before, this is a very busy holiday for florists. Last minute requests take "second fiddle" to advance orders, if fulfilling the order is possible at all.

2) Know your mother's taste. Include her favorite flower (and color) to show you actually have been listening.

3) Select an interesting container for your arrangement. This shows thought and planning. Choose a vessel that can be re-purposed after the blooms have passed. A ceramic water pitcher is ideal. She can use it for iced tea or lemonade as warmer temperatures approach.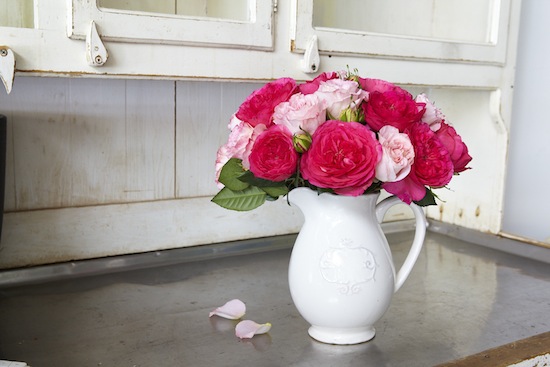 4) Another cute idea for a flower container is a tea canister. Fill it with colorful roses in lipstick shades. She will think of you each time she uses it.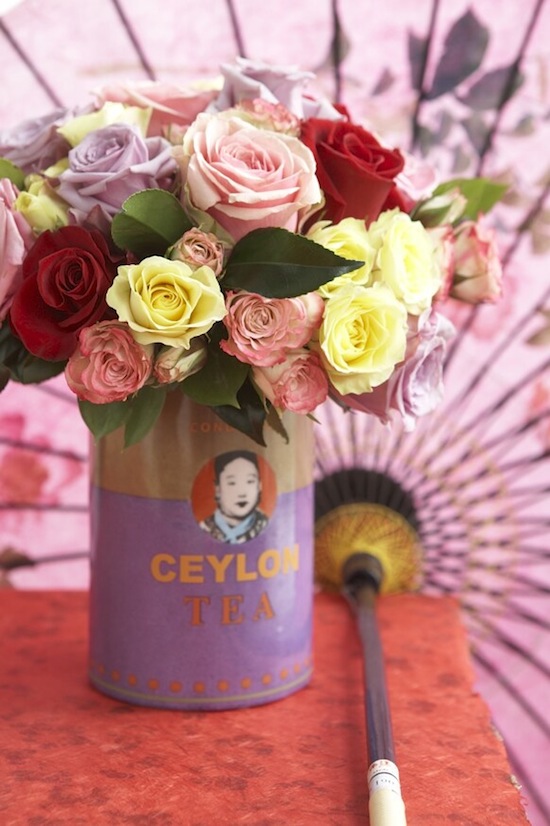 5) If feeling ambitious, a DIY arrangement scores huge bonus points with mom. Nothing is more thoughtful than something made with your own two hands. One of my favorite vessels for flowers is re-imagined glass vases.

-Using carpet tape (or double-side tape) from your local hardware store, adhere two rows of tape to a simple glass vase. Peel away the backing.

-Now your vase can be wrapped in almost anything. Here, I have chosen bark wrapping, available at many craft stores such as Michael's or Jamali Floral and Garden Supplies. Using natural elements allow flowers to appear to be "growing" from its' container. Simply lay the sheet flat and roll the prepared glass vase onto it. The tape adheres the wrapping.

-Finish it with "twig-like" wire, raffia or ribbon.

-Now simply fill it with your mother's favorite flowers.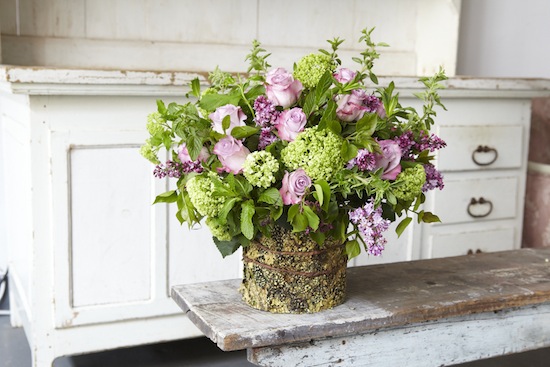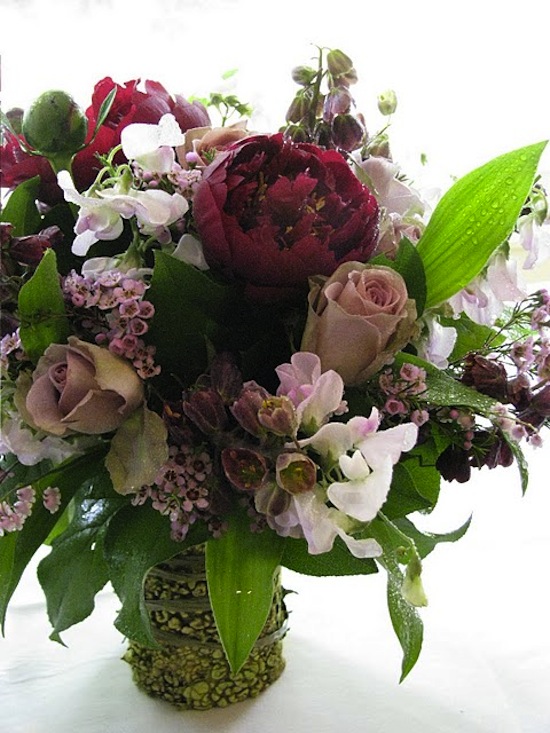 Now that you have the 411 on Mother's Day flowers, do as you're told. Perhaps you can avoid hearing "TINAAAA! Bring me the axe!"

All Photos belong to Prudence Designs & Events
Photography by: Ellen Silverman