Black and white is back in full force. Perhaps this dynamic duo rebirth is a response to the excessive use of bold colors this summer, or perhaps it is a mainstay in our lives: black and white movies, photography and, of course, that infamous little cookie. Expect this ying and yang partnership to be seen from the runways to the street. Each day, I field calls from magazine editors and brides alike requesting this chic color palette. So how does one translate this trend into all things flora?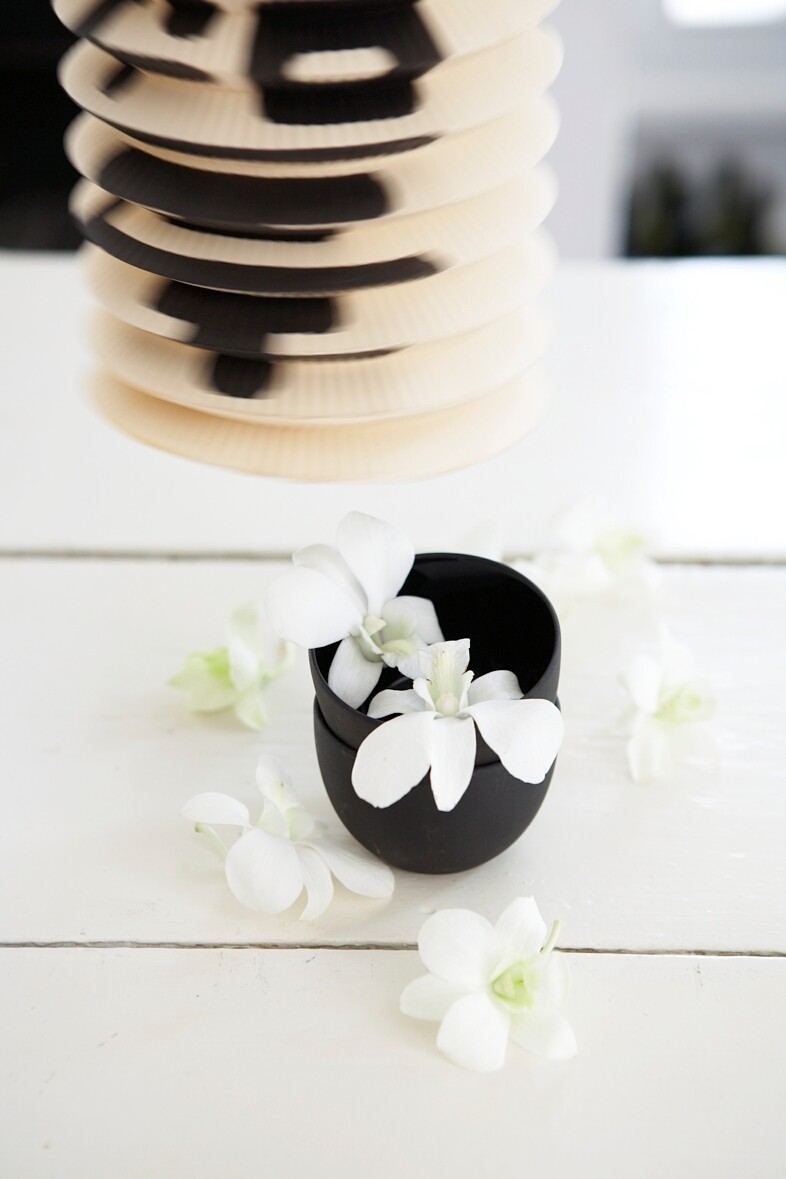 Though I consider myself a huge colorist, once in awhile I, too, need a break from my trusted Pantone book. While shopping in the flower market, it is easy to become a kid in the candy store, drawn to all things colorful and dynamic. It takes restraint to design within these parameters, allowing the eye to focus more on the basic principles of great floral design such as texture, scale, balance and shape, and not merely an exercise in color theory 101.
Recently, at New York's International Gift Fair, I stumbled upon artist Laura Zindel, who not only embraces this contrasting palette, but seems to study it under the microscope. Zindel, along with her husband, create unique plates and objets d'art in their converted 1778 farmhouse's barn in Guilford, Vermont. Her botanical and nature studies are a throwback to past eras, yet distinctly modern. Her graphic collection of transferware was the single most inspiring product in the entire gift show. I look forward to carrying her line of goods for fall in my New York City boutique, Prudence Designs, and filling the vessels with sculptural blooms of fiddle head ferns and unique foliage such as lotus pods, arum lilies, and my favorite... chocolate cosmos.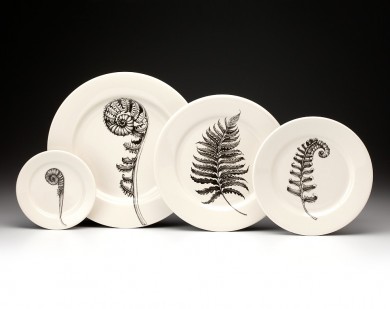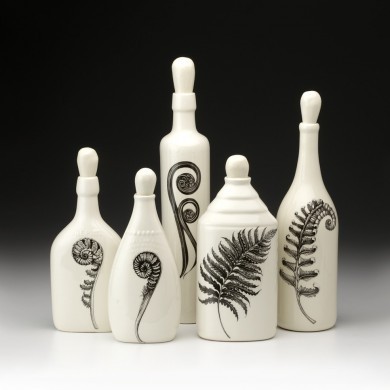 Though black does not truly exist as a "color" since it is actually the absorption of all color and light, there is a plethora of white flowers available in the market place. The only "black and white" flower is the anemone. The white petal bloom is dotted with a black button center. Though this stem looks fragile, don't be fooled. These hearty blooms can last for more than a week. Be careful, however, the anemone drinks water like a frat boy drinks beer at a keg party. Check the water level daily to maintain its freshness.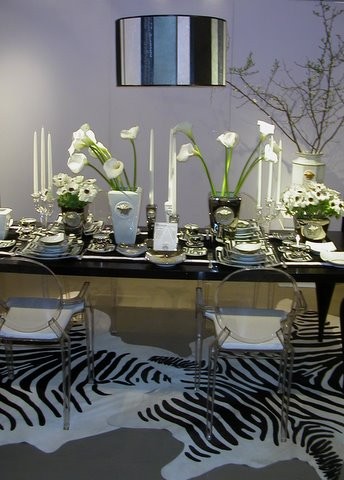 Another way to showcase your floral designs in black and white is through the use of vases. Use classic, black, glass (or ceramic) vases to complement your virginal blooms of calla lilies, orchids, roses and hydrangeas (sorry Madonna!). For more over-the-top fetes, consider Versace's Black Medusa collection of porcelain vases, available through Rosenthal USA.
I also like to create my own vase by using hand-made Japanese papers cut into strips and decoupage them onto a simple glass vessel. This kimono effect is very fashion forward and contrasts the blooms amazingly. Finish with a black, double-faced, silk ribbon "obi," and your dinner guests will bow before you!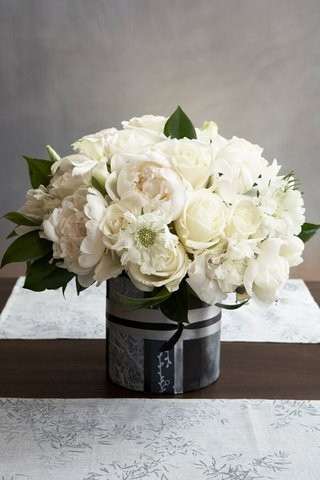 Though the world is filled with wonderful color, sometimes it's okay to see things in black and white.