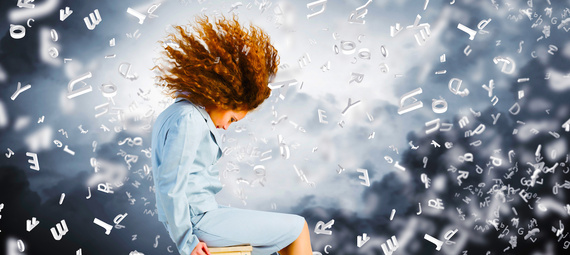 Photo credit: Sergey Nivens
We are not asking enough of our Best Places to Work. And the Rest of the Places We Work, where most of us spend our work lives, will not take us where we need to go.
We can do better. We must do better. Our relationships with companies must be disrupted and reimagined for the 21st century. All our futures depend on it.
Making the Future Work
Those are the findings of our just-released "Future of Work Study: Making the Future Work, 2015--2020." This is the second of a three-part series based on that study.
Let's be clear: A lot of what is great about today's Best Places will remain crucial. According to the Great Place to Work® Institute, that includes:
Trust, fairness, credibility and respect
Terrific teammate camaraderie
Pride in one's work
Gallup's focus on employee engagement echoes this. And surely, most of us would love working at Fortune's 100 Best Companies to Work For!
But all that great stuff is not sufficient. We need to push further. The future of work must place far greater emphasis on helping each individual succeed.
2015-2020: Three New Relationship Needs
Company As Vehicle for Personal Success. Dedication to something bigger than ourselves, like higher purpose and team success, will continue to be important. But we found that the future of work workforce also want to work for companies that are vehicles for achieving their goals and dreams. Vehicles that can amplify their passions, achievements and community relationships beyond what they could have done on their own or elsewhere.

We found that most companies suck at this! Only 9.8% of the entire workforce believe they can achieve their dreams where they currently work!

Embracing this big idea -- that we deserve places where we can achieve our dreams -- completely reimagines how companies build relationships with us.

Simplicity for All. The majority of corporate infrastructures, tools, budgeting, resourcing and reporting relationships are still corporate-centered -- designed to make it simpler for the company to succeed, but usually more complex for each individual.

The future of simplicity is far more workforce-centered.

We must move towards profound personalization -- tailoring a lot more of what each worker receives to his/her own needs, abilities, desires and learning style. In a knowledge and service economy, this approach to simplicity is the ultimate competitive advantage. It enhances everyone's capabilities.

We have the tools. We have the knowhow. What's missing is the leadership will and commitment that simplicity for each individual is crucial to organizational success.

Embracing the Elephant in the Room. We keep comparing one company to another to determine Best Places. That's the wrong lens for the 21st century! The world's gone social, connected, shared, entrepreneurial and empowered -- which completely changes our lens.

The standard for evaluating any work experience is no longer work... It's life.

For example: The standard against which the workforce will evaluate all corporate IT and work process experiences is each individual's phone. And the standard against which the workforce will evaluate company culture, managers and leadership is each individual's tribe, community, mentors and coaches.

Understanding this radically alters how we think about Best Place criteria.
What You Can Do Now
You are the thought leader we need! Share your insights. And demands. Change the global conversation. Ensure that your dreams and goals, and your views on simplicity, and your life's expectations become the criteria for tomorrow's Best Places to Work.
Additional Reading
Bill Jensen is the foremost thought-leader on workplace simplicity and organizational complexity. He and his ideas have been featured in Fast Company, Forbes, Harvard Business Review and The Wall Street Journal. As Mr. Simplicity, his mission is to make it easier to do great work and to hack stupid work. To date, he has interviewed and surveyed over 1 million people around the globe about how they get stuff done. He is CEO of the change consulting firm, The Jensen Group. His latest books are Disrupt! Think Epic, Be Epic and The Courage Within Us.
You can contact Bill through email (bill@simplerwork.com) or his website. Follow Bill on Twitter: @simpletonbill.