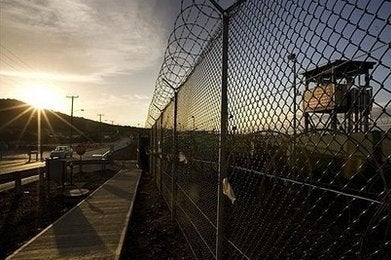 As some may know, I have been following for months the scandal of the high number of American soldiers electrocuted in Iraq. I have focused on the saga of Cheryl Harris, who I have come to know and assist, whose son Sgt. Ryan Maseth was electrocuted in January (the military at first blamed him for carrying an appliance into a shower room), causing her to launch her own heroic probe. Since then she has inspired congressional, military and media probes (such as last week's front-page New York Times piece by James Risen).
Her senator, Bob Casey, has helped her, and his office has kept me abreast of his activities, including yesterday's big meeting with a KBR -- the contractor targeted in much of this -- rep.
Until yesterday 13 electrocutions had been admitted by the military. Yesterday, surprisingly, came news of more.
Now we learn that 16 American troops have died from accidental electrocutions in Iraq, the Defense Department said Friday. They include 11 Army soldiers and five Marines.
The disclosure came after KBR Inc. Chief Executive William Utt met with Sen. Casey,on Capitol Hill Friday.
Casey said there have also been dozens of injuries and hundreds of fires from faulty electrical work and that there have been reports of problems with people being shocked as recently as three weeks ago. "It leads to hundreds and hundreds of questions that Congress must ask," Casey said.
KBR has said it has not found a link between electrical work it did and the electrocutions.
At a hearing earlier this month, former KBR electricians said KBR employees with little electrical experience supervised work done by subcontractors and foreign electricians who could not speak English. Company electricians who raised doubts about the work were allegedly fired.

Utt told Casey that in February 2007, the contract was switched from "Level A" to "Level B." That meant the Army took primary responsibility for preventive repairs and that KBR "only repairs items the Army directs us to repair," KBR spokeswoman Heather Browne said in an e-mail.

Casey said he planned to send letters to the Defense Department and KBR seeking more clarification on who was responsible for the electrical work. A hearing on the electrocutions is also scheduled for Wednesday in the House Oversight and Government Reform Committee.