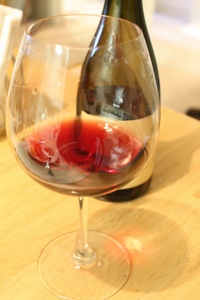 You may have read recently that the demand for Pinot Noir has gotten so high, cheaper and higher-yield versions of the vine may be taking over. I think we can all thank the movie Sideways for this!
On the other hand, the high quality potential that Pinot Noir has when it's produced well is worth preserving. In fact, luxury selections of this wine (priced between $50 to over $100 per bottle) are delicious -- and quite popular among wine lovers.
As the People's Voice Wine Awards enters its sixth week of voting, Snooth has discovered that several of the luxury Pinot Noir selections are well loved by their fans. Let's take a look at the top 5 in the category.
PHOTO GALLERY
Most Popular Luxury Pinot Noir Wines

You may also like:
- California Wines To Try Before You Die
- A Guide to Sour Beer for Wine Lovers
- Top 11 Wine Drinking Countries