By Clare Goggin Sivits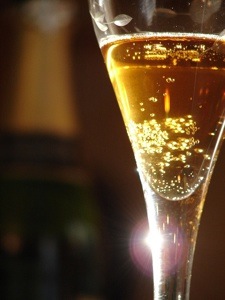 When you've got it, flaunt it! And there's no better way to flaunt it than with a fine bottle of bubbly.
Sparkling wine is still one of the best ways to celebrate. The word "congratulations" goes perfectly with the sound of a cork popping. So it should come as no surprise that this is one of the most popular wine categories in the People's Voice Wine Awards, which are hand-picked by average wine lovers, not critics.
After three weeks of voting, some interesting early front runners have pulled out to lead in the over 80 categories of wines. The luxury sparkling wine category, in particular, has an interesting group of leaders. Let's take a look at the top five luxury sparklers:
For more wine news and reviews, visit Snooth.com
You may also like:
- Super Expensive Bucket List Wines
- Top 11 Wine Consuming Countries
- Bucket List Wines: France