Los Angeles based street artist Xvala has garnered notable media attention from his hard hitting art campaigns which 'disrupt' the perception of celebrity and the role of media. Fittingly, Xvala's behavior earned him an invitation to TechCrunch's Disrupt NYC 2012. MELROSEandFAIRFAX recently scored an exclusive interview with Xvala for the Huffington Post where the artist explains his art and details how tweeting is more of an art form than sculpture. Any minor typos have have been left in as minor 'disruptions'.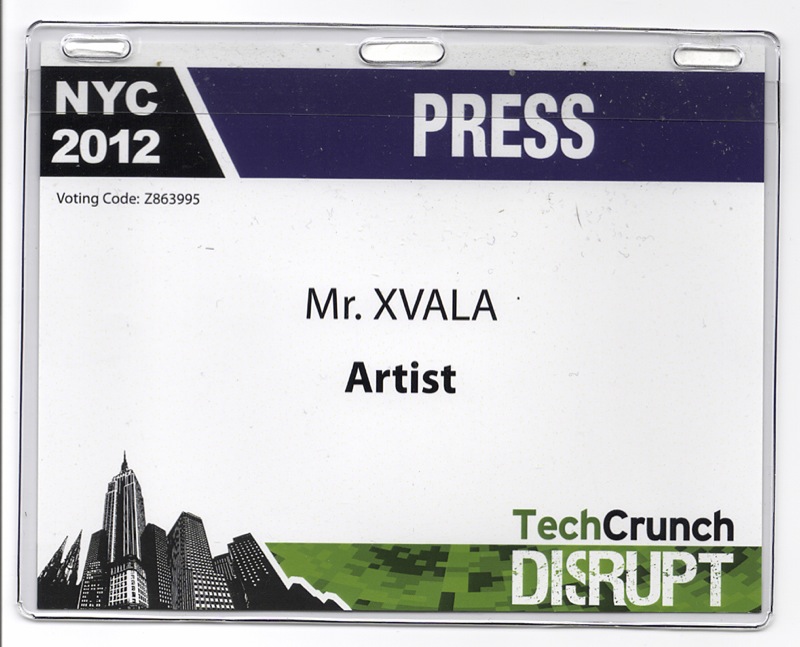 How did you get involved with TechCrunch NY?
I got an email with a subject line of Order Confirmation for TechCrunch Disrupt NY. I click through and it's a press pass made out to XVALA .
There is a $50,000 prize for the 'Disrupt Cup', do you plan on competing for it?
Yes, in a few months. I'm developing a technology called Junk Hack which will be awesome but mildly disturbing.
In addition to your 'Fear Google' campaign, you have garnered notable attention for digging through the trash from celebrities and making art from what you have found. Do you plan on any dumpster diving at TechCrunch NY?
I've promised to be polite and respectful so no. I'm shooting polaroids and having New York's Tech scene get disruptive on the Polaroids I'm making. It's the next thing in Polaroids and I'm calling it 'Textaroids.'
Most of the attendees at TechCrunch NY work on or with computers. What do you think the artist's role is at an event like this?
Making art just like everyone else at Disrupt.
Just as a clarification, is everyone at Disrupt an artist, or are you using the term in the sense of their thinking outside the box?
Right, as disruptors they're all thinking outside the box. I noticed I misspelled -- disruptive in the sentence -- ( I'd say that was mildly disrutive. )
Startups are art just like paintings, screen prints and sculpture. Twitter is more of an art form than sculpting. Graffiti is a lot like tweeting.
Can you develop on how you feel tweeting is more of an art form than sculpting (I'm guessing that sculptors might disagree!) How do you mean Twitter is like graffiti?
Twitter began as a fantasy like most sculpture and it's likeness is always trending so it's better than sculpture.
Making art from software gives you the most possibilities to make lasting impressions.
Tweeting is graffiti. Like graffit, your tweets have a chance to reach a potentially unsuspecting audience through retweets. When information Kamikazes into people it has a greater chance of hitting home than when they don't have their guard up. I think that is a principal correlation that connects the two. There's a sense of power their. A tweet that lets you keep up with busy friends can be the same tweet that topples a government.
From the research we did online it appears that Google is a sponsor of TechCrunch NY. Do you know how Google feels about your art? How disruptive are you trying to be?
I think Google would be happy with the fact that I found two of the most compelling pieces of content on the web using their search engine and added some sex appeal to their brand at the same time. I'd say that was mildly disrutive.
Do you have any disruptions planned for TechCrunch NY?
Going to TechCrunch Disrupt is like getting religion and I'm here to report on the party.
My Polaroid camera has been very disruptive. Most people are surprised that a picture pops out of the top.
The rise of computing.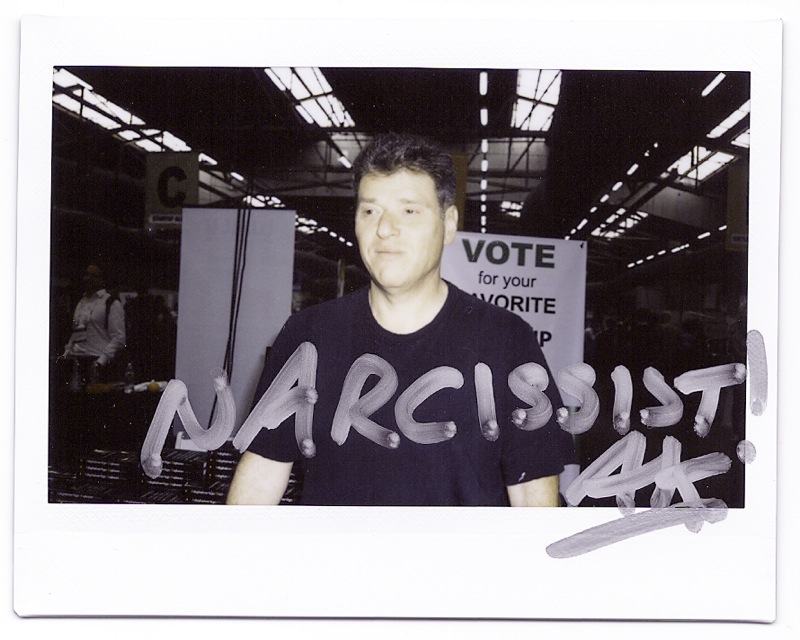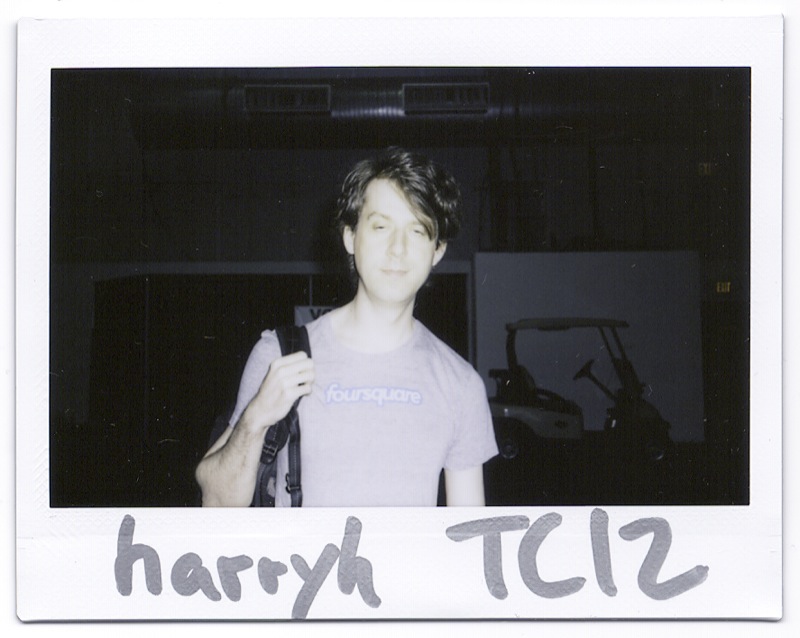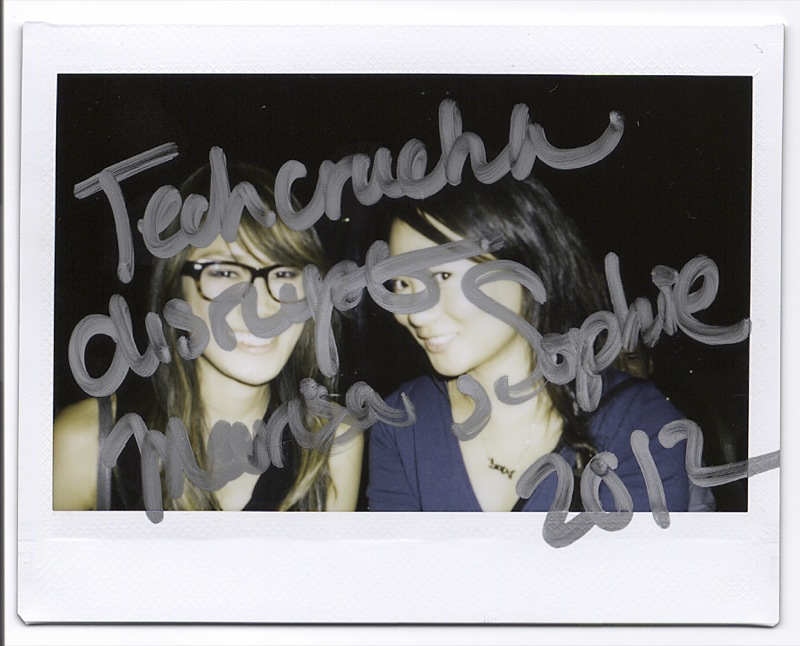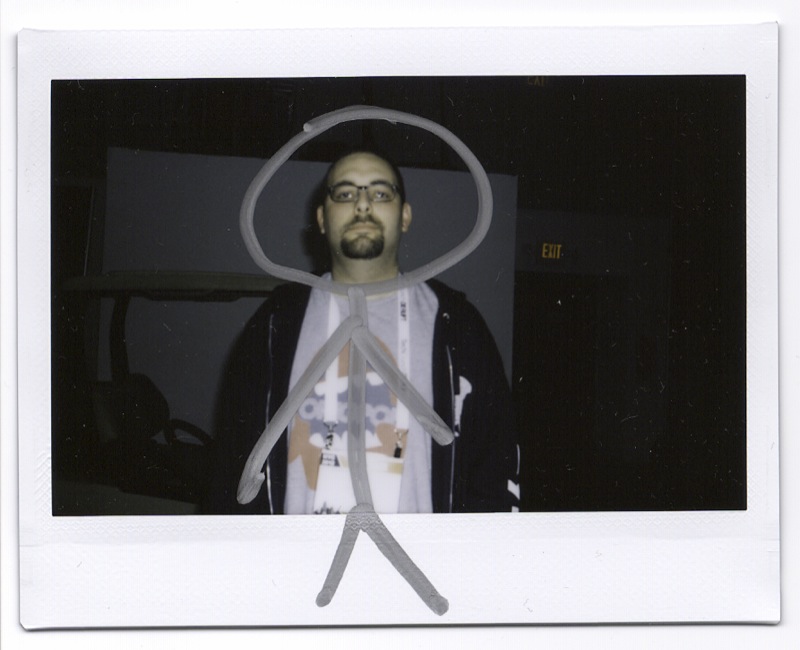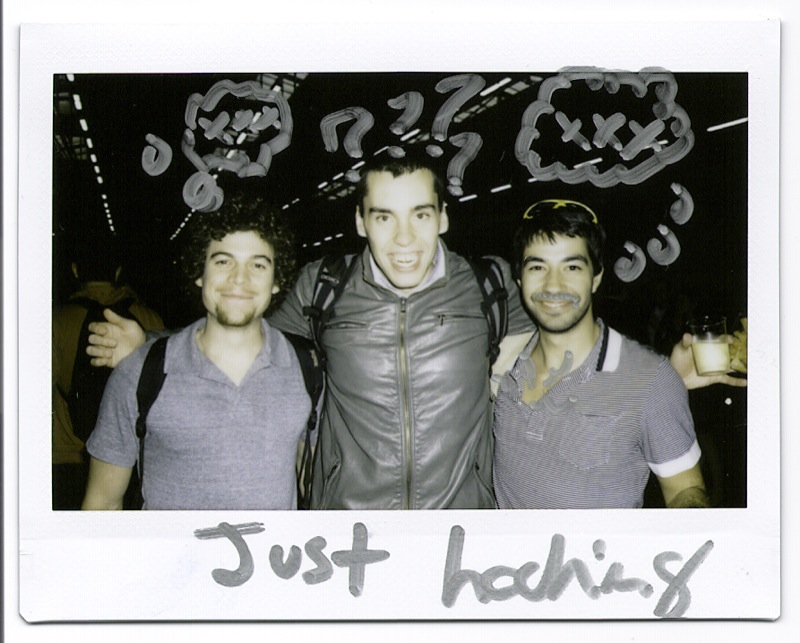 (all pics courtesy of Xvala)