As our company has grown, we receive many requests from the nonprofit, charitable world for donations, as well as pro-bono or "in kind" services. My first reaction leans towards yes, but reality tempers my decisions.
As a marketing and communications agency, we provide many of the services that struggling charities need. So, these organizations comprise a significant part of our client base. Each of them holds a gala, a golf outing, an annual appeal and other fundraising events. They also offer naming opportunities for their capital projects and request outright monetary donations.
Clearly, our participation must be selective and limited. As good corporate citizens - no matter the size of our heart - we must also be good stewards of our assets and cash.

Large companies actually have departments to field the many requests for support that arrive on a daily basis. Even the biggest cannot always say yes.
The small-to-middle market business owners must be thoughtful when it comes to the support that is so desperately needed by so many good causes. So, how can such businesses be responsive to charities and help them do such good works?
Several strategies that have been developed over the years can make assistance to charities effective, but less painful.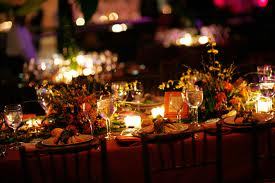 The Annual Gala: Attendance at this annual, highly produced event, which is often an organization's major fundraiser, can be very costly -- often ranging from $350.00 to $700.00 per ticket; entire tables run upwards of $10,000.00. Not many can afford such high-priced items. However, there are other ways to participate in the event and show support: You can donate a flat amount of whatever you can afford; place a journal ad, if they are reasonably priced; or participate in some other level of sponsorship outlined in the invitation package. It is quite often just as important to the fund raisers that you participated regardless of the amount.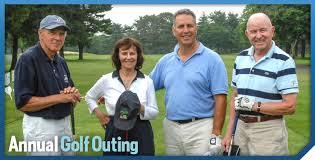 The Golf Outing: I am a golfer and in years gone by I'd look forward to playing in as many charity outings as possible - that was when they were affordable. I got to play on many private and luxurious courses and meet many notable people from the business world. However today's outings can be cost prohibitive, coming in anywhere between $350.00 and $1,000.00 for golf and the dinner that follows -- and that does not include the obligatory purchase of raffle tickets or the silent auction. Most outings have "goody bags" that are given to each golfer. Here's an alternative: For many years, we've purchased low-cost items branded with our logo for donation to the charity as one of their giveaway items. One year it was tees and markers, another time it was golf hand towels, and yet another year it was special golf pencils with extra-large erasers. Total cost for a full outing worth of these items (144 players) is around $200.00 to $300.00. If branded items don't do it for your company, there are always tee and hole signs or, again, just a blanket donation.
Special Events: Every charity holds several events throughout the year, including
Walks, Runs, Swims, Tours, Shows, DooWop Nights, etc. Some of these are actually quite fun and usually a lot less expensive to attend than the Annual Galas and Golf Outings. However they can be very numerous, and time becomes an issue, with attendance at many of them impossible. Each invitation package comes with sponsorship opportunities. It is not difficult to pick one of those without straining your budget.
Pro-Bono or "In Kind" Opportunities: Your business can always supply services or products either pro-bono or "in kind." Pro-bono service is provided completely free-of-charge, with no obligation on the part of the charity. With "in kind," a company provides products or services in return for something from the nonprofit. "In kind" allows the company to be involved and receive recognition for its involvement. For example, a printer can print the brochures for an event and, in turn, be named a sponsor of the event. A florist can provide the centerpieces and be listed as a sponsor. Either situation - pro- bono or "in kind" -- is a way to assist the charity that can be less costly for the donor in the long run.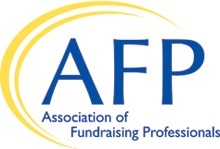 The local chapter of the Association of Fundraising Professionals presented me with a "thank you" plaque many years ago. The tag line reminds me that strong corporate support of the nonprofit world is essential because they are "Good People, Good Causes."
Businesses who help in these efforts are often rewarded far beyond any monetary contribution they make. They can be assured that the charity they support is more effective, and that each donation helps provide assistance to others. And, if along the way their company gets recognized as a good citizen, all the better.
If you would like to read more of Greg's published articles please visit the Lorraine Gregory Communications Group website
This blogger graduated from Goldman Sachs' 10,000 Small Businesses program. Goldman Sachs is a partner of the What Is Working: Small Businesses section.