In 1995 I made my first trip to Comic Con (at the time there seemed to be but one), and I was quite excited, not sure what to expect, and my thought going into the ginormous San Diego Convention Center was: "I'm an adult; what if somebody sees me?" That concern lasted about three seconds. We bought our tickets at the door (imagine that, way back in the 20th century), and immediately we were treated to -- I'm just gonna go for it -- the biggest, happiest gathering of creative and imaginative souls on this planet.
Will Eisner was just walking around, talking with people. Matt Groening was drawing Bongo over and over again. There were Boba Fetts. There were Wonder Women. I kept wanting to buy everything. It was amazing.
I loved it. I still love it. About a hundred and thirty thousand people join me in loving it (and that's just in the notorious Hall 'H').
If you want to go to dinner sometime, I can blather about this event -- this phenomenon! this institution! -- from soup to nuts. But for ease of handling, here I simply present a few pix -- the photographic equivalent of 20,000 words -- with a dash of commentary. I didn't chase the celebs -- plenty of people did that, and did it well -- and you know: astonishing things are headed your way from Middle Earth, and Gotham City, and the Pacific Rim, and wherever Mad Max lives. These are just some phone snaps I took as I ran around, loving life. May you know this feeling.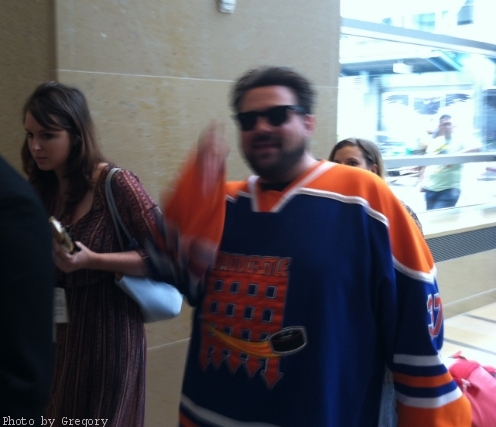 Here comes the belle of the ball!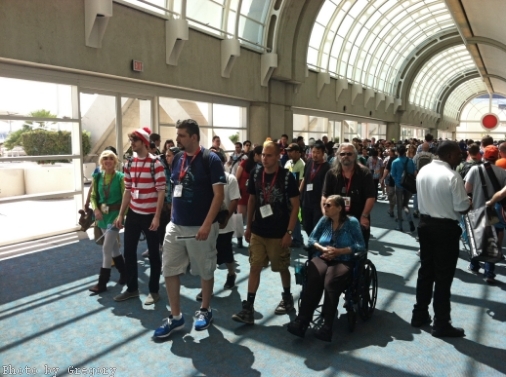 Too easy?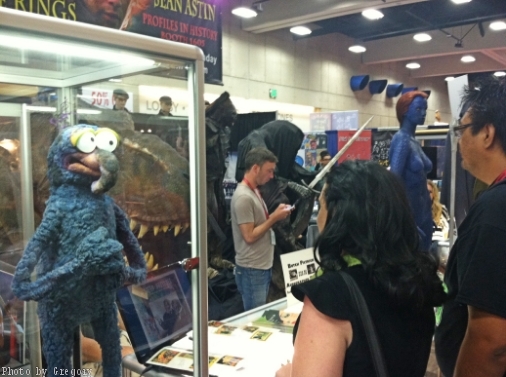 Screen-used Gonzo from Muppets from Space. Want.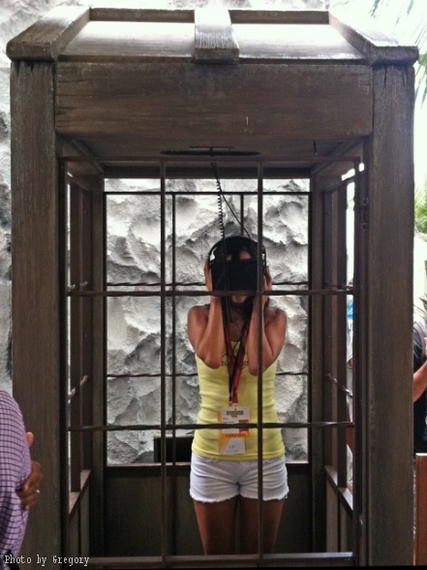 Playmate of the Year Raquel Pomplun rocks Oculus (à la Game of Thrones) at the Wired party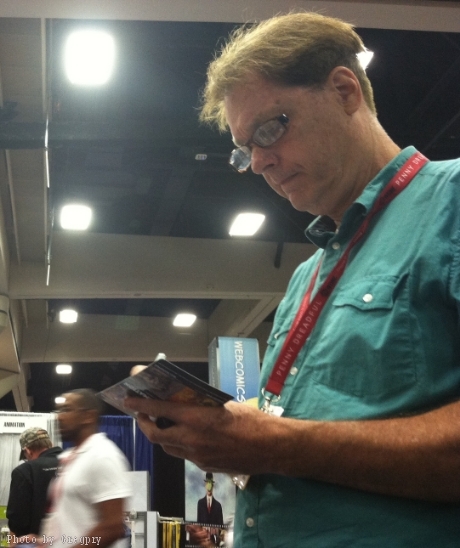 Brilliant animator Bill Plympton draws me a picture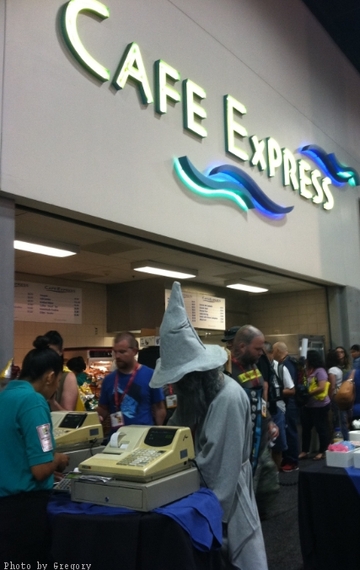 Gandalf grabs some lembas fries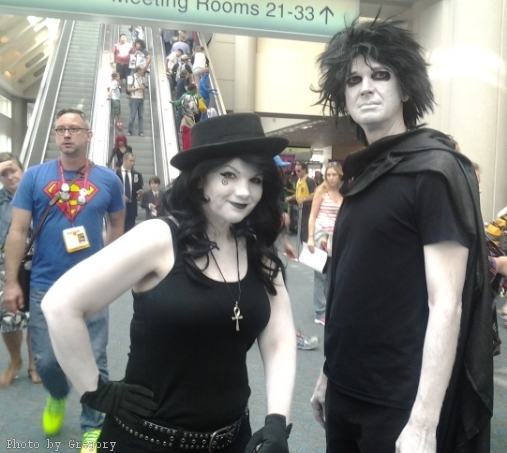 "You look like Death!" "You're Dreaming!"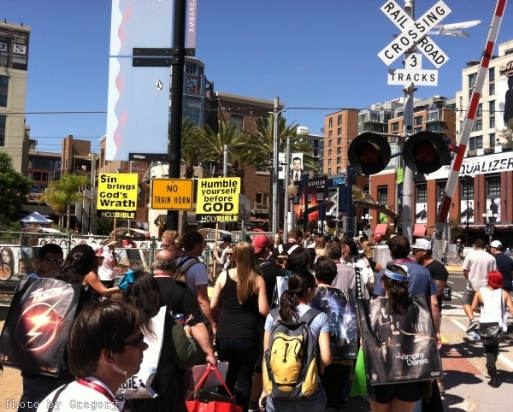 Geek Trek: The Wrath of God
(This is why there's the Comic Book Legal Defense Fund. And the First Amendment. Remind me to dress up as Galactus and come hassle you at your church.)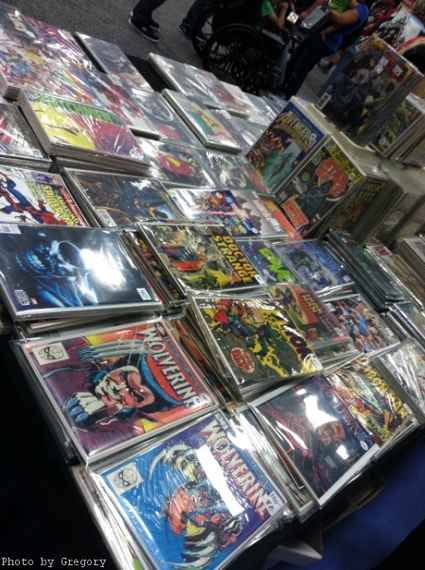 Lest we forget why we're here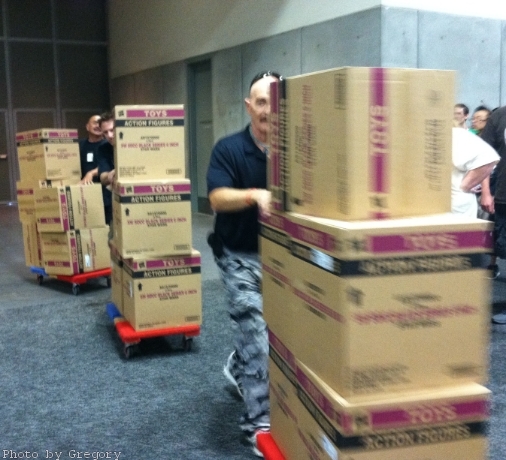 Merch: How George built his Empire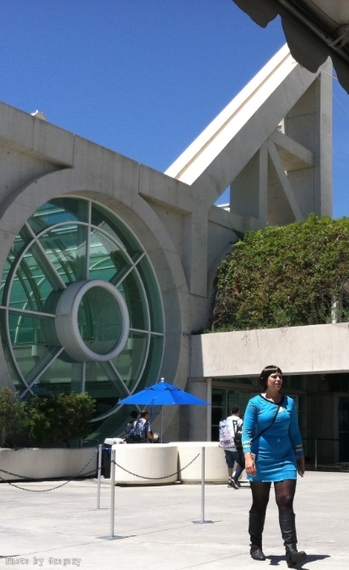 Meanwhile, at Starfleet Academy...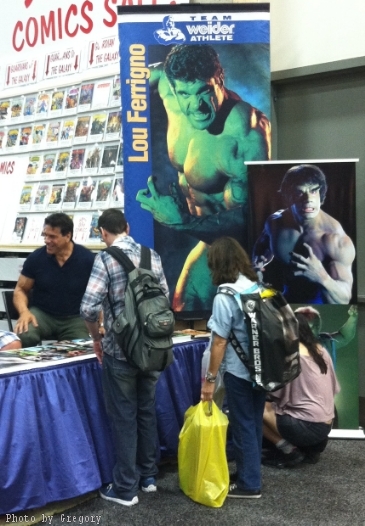 Lou Ferrigno: The Incredibly Nice Hulk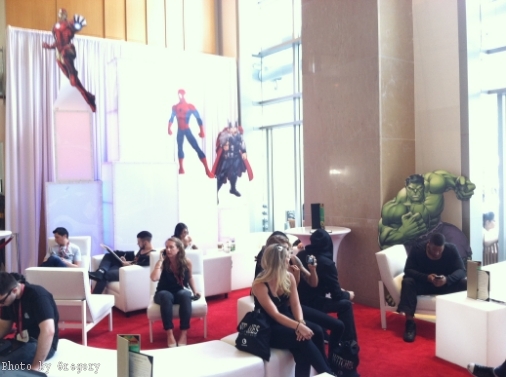 The Omni Hotel gets a tasteful touch of Marvel mania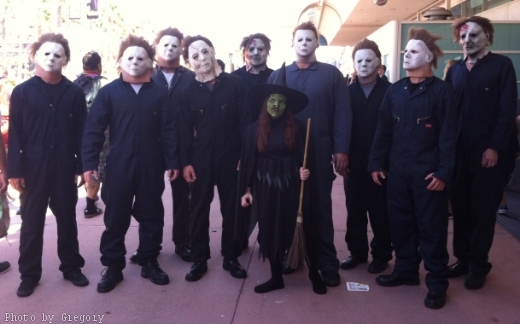 Lookin' Shape-ly: a herd of Michael Myers (plus witch from fascinating third film) promote the new "Complete Halloween" box set; I made a Shatner reference, but they didn't laugh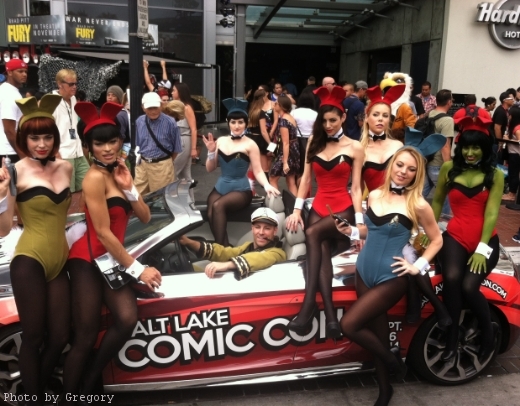 Apparently some sort of hardcore Utah feminist group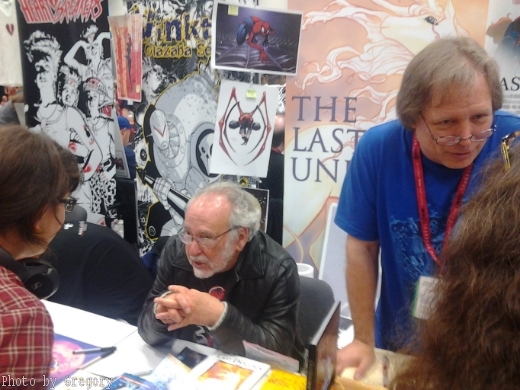 Legendary author Peter Beagle and publisher Connor Cochran meet the fans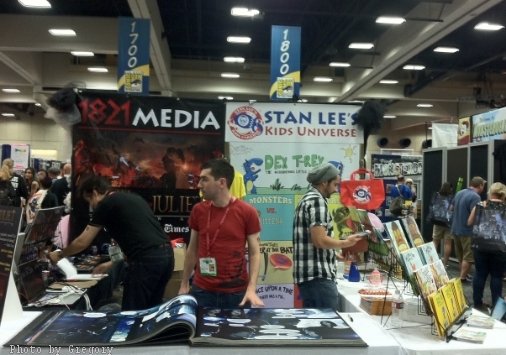 The world's largest graphic novel -- Romeo & Juliet: The War -- courtesy of 1821 Media and Stan Lee's POW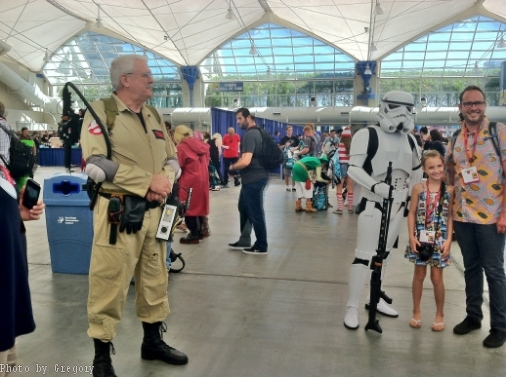 Ghostbuster deals with mild Stormtrooper envy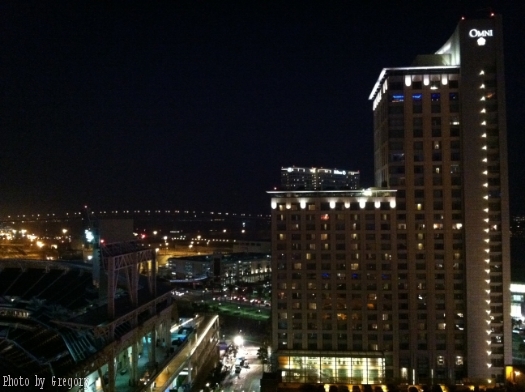 Incidentally, San Diego's real purty at night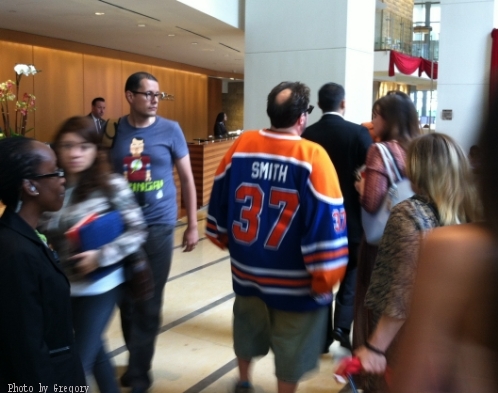 And there goes the belle of the ball!
Thanks, everybody! Play nice!
~G