Artists abound in my world, and it's a pleasure to note one blatantly revealing signs of greatness. Thomas Trail is a very gifted director whose easygoing demeanor and boyish charm belie his quarter-century of professional experience, as well as his undying devotion to the art and craft of cinema. If it has a picture, and it moves, he's all over it -- from feature films to music videos for major global artists (Nervo and Steve Aoki, to name but two), to commercials, shorts, art films and plenty more.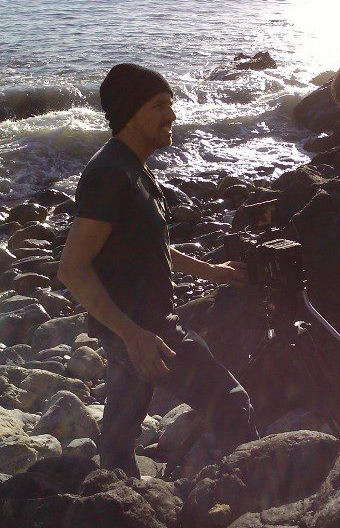 "Action!" - Thomas Trail
I caught up with Mr. Trail and we talked shop: his films, the musicians, his experiences, his inspirations and what's to come.
"The process always surprises me," divulges Mr. Trail when I ask him simply why he likes making movies.
He says:
Especially with videos, the jobs are so self-contained, it gives me the opportunity to play, visually -- and try to create things that you haven't seen before. And the other thing, too, is whenever I do these videos, they come together so quickly that sometimes you don't have time to really plan things out, and you have to trust your instincts and you end up with things that you thought would go one way, but turn out being better than the thing that you anticipated.
Case in point: Australian EDM duo Nervo's recent hit "Hold On," for which Mr. Trail helmed the lovely, plaintive video (hello: echoes of the movie Ghost, but shot in one day). I'm intrigued by his work with Melbourne's Miriam and Olivia Nervo.
Well, Nervo was a very interesting group to collaborate with -- being that they're twins, you're dealing with two brains, instead of just one. I found them to be very creative. They came to the table with an idea of doing a ghost story -- but they needed to develop it further. So we went back and forth creatively, and I came up with the script that's shot.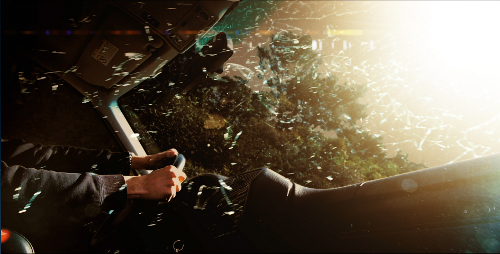 Adding to the logistics: "They needed to make their presence in the video. And they've not acted, or anything like that, so it was kind of challenging, incorporating them, but I found that their presence turned out to be very natural. I found them to be very smart girls."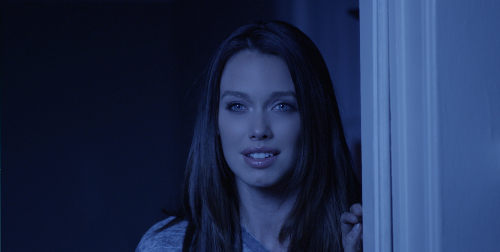 Jamie Vandyke in Nervo's "Hold On"
Mr. Trail also praises the video's web-chat cause célèbre, actress Jamie Vandyke, a dead ringer for the young(er) Angelina Jolie. "I hired her on the spot. And she was great to work with as well, very, very talented and a very beautiful woman. I'm surprised that she's not working more. But it kind of pleases me sometimes, when you find people who have a lot of talent, and need to be out there -- and then you provide them with a vehicle to get seen. That's the part that's really satisfying."
Not that Mr. Trail would turn his back on a veteran entertainer! I ask him about his cool video with rap pioneer D.M.C. (of Run-D.M.C.). He tells me about that project's origins via graffiti artist Slick, whose clothing line "Dissizit" got things rolling as a combination promo-video.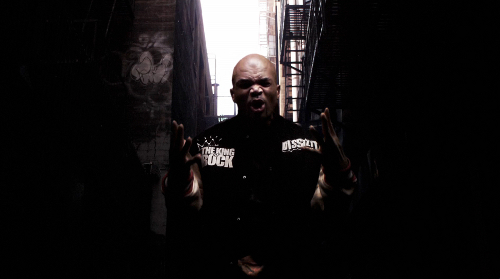 D.M.C.: rocking hard.
"He's such a legend in the world of hip-hop," says Mr. Trail of Mr. D.M.C., "It was really pleasant. The guy is like a lightning bolt of energy, you know? And he really gave it all, the performance -- he's a great guy. I really got along with him."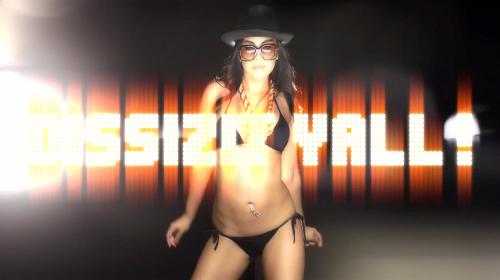 From "Dissizit." (Sometimes I love rap.)
Mr. Trail seems to attract such lightning bolts. We talk global superstar DJ Steve Aoki, for whom he directed the hit "Come With Me" video -- with crowds, craziness, Aoki "underwater," you name it. Ever the seasoned journalist, I fumblingly ask if Steve is "weird."
"I found him to be a consummate professional," declares non-doubting Thomas. "From what I could see, he's into really healthy living. His shows are very physical. He's jumping up and down on trampolines, doing stage dives -- you have to be able to take care of yourself in order to do that.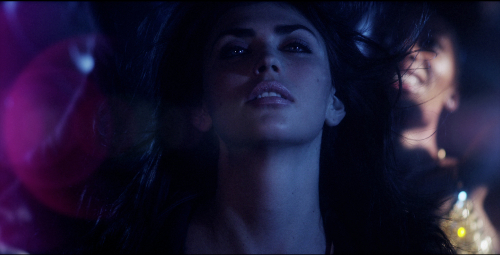 We shot footage from his concert at the Shrine auditorium in Los Angeles -- we built everything up around that -- like the shots of the girl going to the show, and falling through the floor, in the water. When I told him about it, he sort of looked at me, and said, 'Cool, man! Do whatever you want!' I think people that are successful creatively kind of understand the process of being creative, and know not to meddle so much.
(Indeed, see their successful collaboration for yourself.)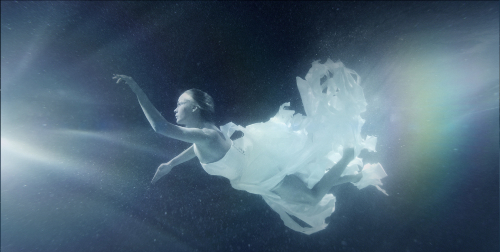 As for the state of the industry, Mr. Trail is quite astute. He's been directing music videos for 20 years, and his sensibilities can incorporate anything from intense energy to a heavy sense of foreboding (or, as he puts it, "everything from gangsta-rap to boy bands"). But he also gets the evolution of the business (including what he calls the fairly recent "democratization" of music videos, via YouTube).
In the late-'90s/early 2000s, MTV stopped showing videos -- and at that point in my career, music videos kind of dried up and went away. I used to shoot a lot on film, but of course, when digital video started to become the norm, you could get a camera and just go out and shoot, but what's interesting was that there were no more videos to be shot. It was during that time that I really had to sharpen my blades as a filmmaker. I did a couple of independent features, a lot of documentaries, a lot of short subjects. I never really stopped shooting.
Indeed, that transition proved pivotal as Mr. Trail directed his first feature, 2006's Klepto, a smart and well-reviewed indie lensed in a mere 25 days, covering modern dilemmae such as shoplifting, therapy, drugs and the wide world of retail consumerism. Released by Magnolia Pictures, Mr. Trail co-wrote Klepto with Ethan Gross (a scribe known for his work with Guy Ritchie and on Fringe, amongst other things), and reflects: "Ethan was great! He's a very creative guy, with an excellent sense of humor and story. We enjoyed talking about this idea of a kleptomaniac -- batting this idea back and forth -- and finally I said, 'I think I could actually go out and make this."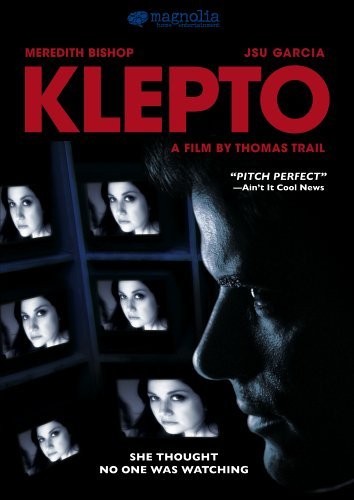 Getting things done is Mr. Trail's way. The Argentine-born Angeleno has recently married and has a three-year-old daughter, yet simultaneously and with an upbeat attitude he praises his dark-leaning directorial inspirations (David Lynch, Stanley Kubrick). I ask about feature film, episodic TV and what's next.
"I enjoy the hands-on process of shooting, I love operating camera, I love working with actors. I also edit all of my own material. I just really enjoy every step of the process. The next thing I want to do is something very hands-on -- and I'd also love to do a big studio film." He elaborates on his one-man-band technique: "Whenever I make a film, the film just kind of plays in my head -- as you're writing it, or maybe as you're shooting it. The only thing you're doing is maybe you're taking dictation.
I have another script I want to shoot, that is kind of a black comedy on cyber-terrorism, drones and the new world of privacy and social media -- and that's a project that I'm very passionate about. I want to do something that speaks to who we are, as people -- how we've changed in the past ten years, via social media, technology -- we have such a lack of privacy, and the fact that we're kind of driving full-steam into this, with our eyes open and we don't really care. Nobody seems to care. And we don't really understand the ramifications of this yet. This is all so new for us in our society that we can't really anticipate what this will do in the long term. Maybe I'm Chicken Little here, but maybe not. But it does make me think -- and hopefully the film that I'd like to do will also make people think.
On this, there is no doubting Thomas -- Trail.
Images and videos courtesy of Thomas Trail and, respectively, Nervo, Steve Aoki and D.M.C./Slick
Photo of Mr. Trail by Ruthie Crossley