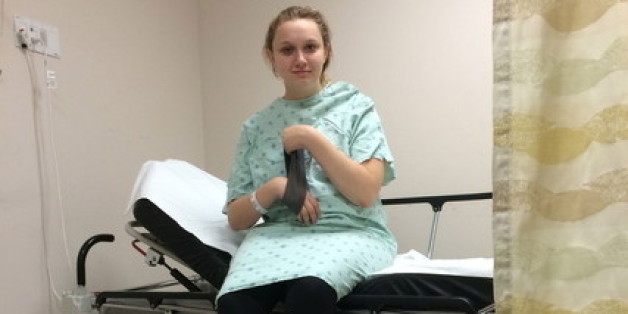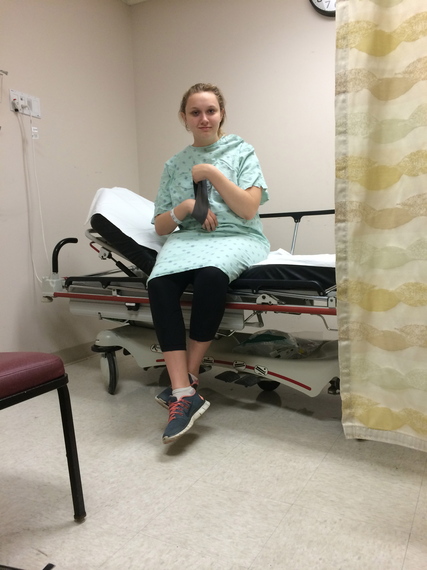 This photo is the last picture I ever took of my daughter, Sophia Elise Neuman, before we knew she had cancer.
Sophie is 18 and just graduated from high school last June. She was raring to head off into her future. Accepted at the University of Oregon, my duckling was planning on studying Environmental Science, graduating in three years and then volunteering with the Peace Corps. That dream ended a couple of hours after that picture was taken. We were scheduled to start driving her out west in just three short weeks.
Sophie was soon diagnosed with a glioblastoma multiforme, a grade 4 tumor with an average five-year life expectancy of 17 months. Worse yet, her tumor is located on her cervical spine. The outcomes for those cases are worse. And as an added bonus? She isn't eligible for ANY clinical trials. For some strange reason, if your tumor is located below your occipital lobe, you are just out of luck.
This is where my girlie lives.
She was sent to rehab after her surgery where doctors argued with whether she was even worth rehabilitating given her diagnosis. But after a month in rehab she walked with a cane and could walk up 15 stairs. Practically ready to head home. And then she developed a post-operative infection. She had another surgery to clean the infection out of her wound and after only a week began her regimen of of chemo and radiation. Five weeks of it.
She never recovered the strength she had prior to the second surgery. Every time she goes into the hospital for pain control or a kidney infection and sepsis where we almost lost her she loses more strength and motion.
Yet she fights. Five days of Temozolomide each 28 days, every other week an infusion of Avastin. We are in and out of hospitals and clinics. Quietly. In the background. Often in pain.
Why? She doesn't know what else to do.
I have told her that she can stop treatment. That she has done more than I could have imagined and I am proud of her. But she just says, "Well, obviously I am going to fight."
I understand why Christy McDonnell and Brittany Maynard are requesting relief from their suffering. But don't tell me they are more heroic than those who continue to fight. Like my Sophie.
Sophie will begin a trial run of hospice tomorrow. Her plan is to return home after the palliative care team gets her pain under control. She can stay and stop treatment if she wants. Either way, I am so proud of her fight.