Hawaiian agriculture is celebrated on Oct. 4 this year at the annual Mealani's Taste of the Hawaiian Range held at the Hilton Waikoloa Village on the Big Island. The event showcases grass-fed beef and other sustainably raised or harvested meats such as lamb, mutton, and feral pig. Other Hawaiian agricultural products will be on display like coffee, fruit, vegetables, and honey. Admission for attendees includes unlimited tastings of all the goodies, I dare you to try it all.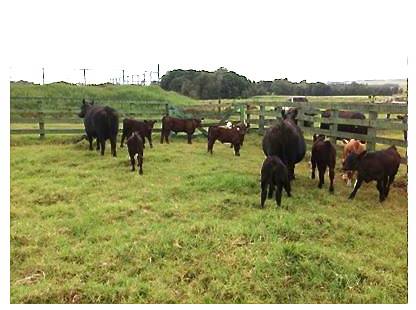 Photo by Douglas Vincent of Kamuela, HI.
Chefs from all over Hawaii will gather to prepare a dish from an assigned cut of meat, so that guests will get to taste virtually all parts of the cow, including cuts that many of us are not so used to eating like heart, tripe or cheek. Last year I tried Mt. Oysters (bull testicles) for the first time. They weren't bad, plus I like the idea of using the whole animal. If we are going to eat meat it makes sense not to waste it.
Some of Hawaii's biggest culinary names will take part in the event including Mark "Gooch" Noguchi, of the Pili Group, Ed Kenney of Town, and Sam Choy, Big Island resident of Food Network fame. More than 30 restaurants (most from the Big Island) will be represented as well as East and West Hawaii Community College culinary programs.
The venue is partially indoor and outdoor, allowing guests to mingle in the open air as well as cool off in an air-conditioned ballroom. Alcohol is available ala cart, but trust me you will want to reserve as much real estate in your stomach to sample as many dishes as possible, don't fill up on beer.
Pre-sale tickets are still available for $40. Otherwise, tickets are $60 at the door. Don't miss out on the Big Island's best foodie event of the year.