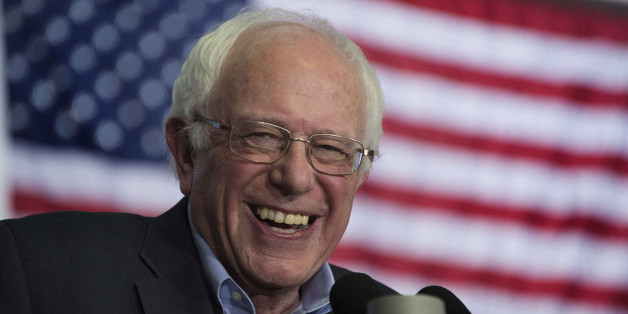 The Guardian has the Chicago police dash cam video of Laquan McDonald's final moments, where the 17-year-old is shot 16 times walking away from officers, and certainly did not continue "to approach the officers," as stated initially by law enforcement. Reminiscent of the death of John Crawford, The Atlantic writes that "Van Dyke opened fire only 30 seconds after arriving on the scene and just six seconds after exiting his vehicle." In a testament to Chicago politics, the officer charged in Laquan McDonald's shooting is also linked to another possible cover-up in a shooting almost one decade earlier.
There's an amazing and courageous analysis of the Laquan McDonald shooting from Tim Black on Tim Black TV, where the culpability of Rahm Emanuel and others involved in the potential cover-up is analyzed. Yvette Carnell also addresses the aftermath of McDonald's death, stating that this tragedy is "about Chicago's corrupt officials, as well as officers, who seek to protect their own at the expense of the citizens they're sworn to protect." Dr. Boyce Watkins believes the police video was tampered with in order to cover-up a murder, and Benjamin Dixon explains that Rahm Emanuel was involved in suppressing the police dash cam video.
At this point, any presidential candidate linked politically to Rahm Emanuel, as well as prison lobbyists, isn't a good Democratic candidate.
In 2016, voters have two choices for the Democratic nomination. Rahm Emanuel endorsed Hillary Clinton for president.
In contrast, Dr. Cornel West, Ohio State Senator Nina Turner, and rap artist Killer Mike have endorsed, and are currently campaigning for a Bernie Sanders presidency.
The choice is clear.
First, why did Rahm Emanuel endorse Hillary Clinton for president two years before the election? Also, why did Emanuel raise money for Clinton?
In early May of 2014 (months before the Laquan McDonald shooting), Rahm Emanuel hosted a fundraiser for Hillary Clinton, as illustrated in an ABC News article titled Rahm Emanuel on Why He's Endorsing Hillary Clinton Over Biden in 2016:
The former adviser to President Bill Clinton and former chief of staff to President Obama will be headlining two fundraisers in early June for "Ready for Hillary," the grassroots Super PAC urging Hillary Clinton to run for president announced today.

...For a "whole host of reasons," Emanuel said he believes Clinton will win if she does run...

The two fundraising events will be June 5 at a location to be determined in Chicago. Tickets range from the group's symbolic price tag of $20.16 to $500, according to the invitation.
In addition to prison lobbyists and Wall Street donors, the Clinton campaign can boast of Rahm Emanuel "headlining" fundraisers.
In these fundraisers, Emanuel was "one of the draws," lending his political influence towards the goal of electing Hillary Clinton president. Emanuel's fundraising acumen is highlighted in a Chicago Sun-Times article titled Ready for Hillary SuperPac Chicago fundraisers today with Rahm:
The Ready for Hillary SuperPac holds its first Chicago events on Thursday, in advance of Hillary Rodham Clinton hitting Chicago on June 10 and 11 for a speech and a sit down interview with Mayor Rahm Emanuel at Chicago Ideas Week.

Emanuel is one of the draws at the high dollar SuperPac event...

All this comes as Clinton's new book, "Hard Choices," is released on June 10.

The Ready for Hillary SuperPac is a group cranking up for a 2016 Hillary Rodham Clinton presidential bid and encouraging her to run.

Emanuel's ties to Hillary Clinton and the Democratic establishment speak volumes, especially since Bill Clinton's presidency incarcerated more Americans than George Bush and Ronald Reagan combined.
The "love fest" between Emanuel and Hillary Clinton continued in June of 2014, as illustrated in an ABC 7 Chicago piece titled Hillary Clinton Discusses 'Hard Choices' With Mayor Emanuel:
CHICAGO (WLS) --Former Secretary of State Hillary Clinton resumed her book tour in Chicago Wednesday morning, joining Mayor Rahm Emanuel for a question and answer session as part of Chicago Ideas Week.

It was, in every way, a love fest.

"This stage is usually graced by the elegance of ballet dancers, and I would say it's never been graced like this moment," Emanuel said during the interview.

Rather, the mayor, who is a former Clinton white house adviser, gave the former Secretary of State every opportunity to list her achievements and to begin what appeared, at times, to be a soft launch of a 2016 run for the presidency.

In many ways, the event had the all trappings of a campaign event. A large group of so-called independent supporters greeted attendees, passing out "Ready for Hillary" paraphernalia and encouraging folks to sign petitions in support of a Clinton run. This was exactly the right kind of audience for it too.
So, a book tour turned into an event with people "encouraging folks to sign petitions in support of a Clinton run"?
Furthermore, in December of 2015, Hillary Clinton voiced confidence in Mayor Emanuel, stating "He loves Chicago and I'm confident that he's going to do everything he can to get to the bottom of these issues and take whatever measures are necessary to remedy them."
Regarding political influence, Rahm Emanuel's ties to both Clintons once made pundits wonder if he'd run for the presidency. A 2013 Washington Post piece titled President Rahm? Maybe explains why his Clinton-like ability to raise money made him a viable candidate:
Emails from smart Democratic strategist types started rolling in, all with a similar theme:

How could we have left Chicago Mayor Rahm Emanuel off of our top 10 list?

Emanuel has a track record on the fundraising front that few candidates not named "Hillary Clinton" can match...

His runs for both Congress and mayor have been defined by his massive financial superiority over his opponents. While he wouldn't enjoy such a big gap if he ran for president, Emanuel would almost certainly be in the top tier money-wise and might even be the leader of the pack.
These are the same "smart Democratic strategists," by the way, who've sold you Clinton's inevitability myth.

Interestingly, none of these "smart Democratic strategists" predicted Clinton's lead in the polls would dwindle faster in 2016 than it did in 2008.
In September of 2015, I foreshadowed what these pundits failed to predict.
Prison lobbyists, Wall Street, pharmaceuticals, oil and gas, and almost any interest with power linked to financial resources have donated to Hillary Clinton's campaign.
But Clinton promised to end private prisons!
Alright, then don't complain about Citizens United if you believe Hillary Clinton is not influenced by her campaign contributions. Either the lobbyists are naïve, or Clinton is willing to help their cause; there's a reason special interests donate money to politicians. Lobbyists exist for a reason.
Just ask why Donald Trump donated $100,000 to the Clinton Foundation, or why he contributed money to Hillary Clinton's New York Senate campaigns.
Yes, Donald Trump.
An act of altruism by The Donald?
Doubtful.
Today's Democratic choices consist of a candidate endorsed by Rahm Emanuel, or Bernie Sanders, a candidate endorsed by 2.3 million contributions from American voters.
For Bernie Sanders, the average campaign contribution is less than $30.
At one of Emanuel's Chicago fundraising events for Clinton, admission was $2,500.
In addition to prison lobbyist donations, Hillary Clinton received $159,944 from oil and gas corporations this election cycle. When asked about these donations, Clinton responded, "Well, I don't know that I ever have [accepted donations from the fossil fuel industry] ...Have I? OK, well, I'll check on that."
59% of voters find Hillary Clinton "not honest and trustworthy" for a reason, and I explain why negative favorability ratings make Clinton unelectable in this YouTube segment. Furthermore, former Secretary of Defense Robert Gates just explained why the FBI doesn't trust Hillary Clinton.
I highlight why Bernie Sanders will win a landslide victory over Clinton on The Benjamin Dixon Show. In 2015, I highlighted 25 reasons why I'm voting for Bernie Sanders, in addition to a summary of those reasons in a 60 second YouTube segment. I also explained the various reasons Sanders will become president on The Thom Hartmann Program.
Most importantly, the political vision of Bernie Sanders is correlated to Martin Luther King's political philosophy by Dr. Cornell West, Nina Turner, and Killer Mike in this Legacy of MLK Roundtable.