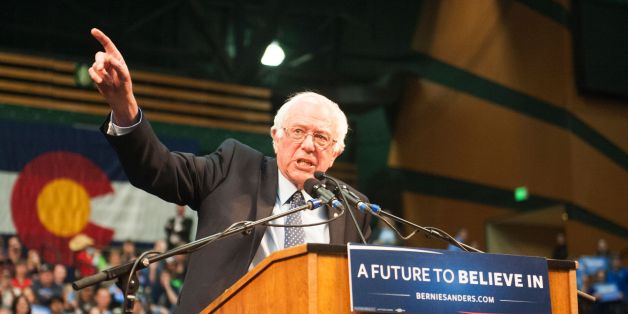 During my senior year in college, I applied to become an intern at the State Department's Foreign Service Institute. After passing a lengthy background check, I was given the lowest level security clearance (after all, I was only an intern) and allowed to learn more about American diplomacy. Bill Clinton was president at the time, and I actually thought he was a wonderful president when I was younger, although my vantage point has changed considerably over the years. Ultimately, my experiences at the Foreign Service Institute helped shape my worldview, and in many ways helped teach me about the nature of political power. Let's just say my writing has been influenced somewhat by my experiences at FSI's Office of Special Programs, and I'm happy I had the opportunity to be an intern at this government department.
However, if I had been linked in any way to an ongoing law enforcement investigation, I'd never have been accepted even as an intern, and certainly would never have been given the lowest possible security clearance. Truth be told, you couldn't get a job at McDonalds if you were linked to an FBI investigation.
Today, Hillary Clinton is linked to an ongoing FBI investigation, because she used a private server for "convenience." The former Secretary of State and her supporters believe she's the best qualified candidate for the presidency. This state of affairs exists, in spite of the fact 100 FBI agents are investigating the "convenience" of storing Top Secret intelligence on what Wired refers to as a "Security Fail."
Something tells me that the words "Commander in Chief" and "ongoing FBI investigation" shouldn't be uttered in the same sentence.
If you find it odd that America's top diplomat would need to circumvent government networks, then your viewpoint likely coincides with the 100 FBI agents currently working on this case.
In reality, Clinton could do well on Super Tuesday, and beyond, however there's only one Democrat not linked to an FBI investigation in 2016. There used to be an era in American politics where running for president, and being linked to an FBI investigation was a bad thing; no longer, we've evolved from that point to a new way of governing.
The reality is that Bernie Sanders is the true Democratic front-runner in 2016, not only because he defeats Trump by a wider margin than Clinton (he beats Trump by 6 points, while Clinton only beats Trump by 2.8 points), but because his candidacy and presidency won't be halted by the FBI. Bernie Sanders is the only leading candidate with positive favorability ratings, whereas 67% of Americans distrust Hillary Clinton. Most importantly, Clinton's email server most likely jeopardized national security. Thus, the former Secretary of State's quest for convenience could easily derail her campaign very soon.
Below are five reasons Hillary Clinton's email server harmed national security. The issue will very likely propel Bernie Sanders towards the White House, and even though I believe Bernie will defeat Clinton in the primaries, the FBI could put the finishing touches before the summer. As you read the information below, just imagine if Dick Cheney, and not Hillary Clinton, had engaged in such behavior.
1. The former chief of the Defense Intelligence Agency believes Hillary Clinton should "drop out" of the race.
I was recently on CNN New Day with Victor Blackwell, discussing one of my recent Huffington Post articles, and mentioned the fact Lt. Gen. Michael Flynn believes Hillary Clinton should "drop out" of the race due to the ongoing FBI investigation. Here's what President Obama's former head of the Defense Intelligence Agency said to Jake Tapper on CNN:
Washington (CNN)President Barack Obama's former top military intelligence official said Hillary Clinton should pull out of the presidential race while the FBI investigate her use of a private email server for official government communication while secretary of state.

Lt. Gen. Michael Flynn, the retired chief of the Defense Intelligence Agency, made the call in an interview with Jake Tapper on "The Lead."

"If it were me, I would have been out the door and probably in jail," said Flynn, who decried what he said was a "lack of accountability, frankly, in a person who should have been much more responsible in her actions as the secretary of state of the United States of America."
If the former head of America's Defense Intelligence Agency, under Obama, would have "been out and probably in jail," then how in the world do Hillary supporters justify Clinton as president?
2. This FBI probe involves two data companies that were unaware of one another's role in storing Clinton's data.
Two data companies, Platte River and Datto, were involved in storing Clinton's data. Most disturbing is that even the companies involved with Clinton's IT infrastructure sensed something bizarre.
The Washington Post quotes one employee email stating "Starting to think this whole thing really is covering up some shaddy [sic] shit." Furthermore, miscommunication between both companies is highlighted in a Denver Post article titled Denver firm in Clinton e-mail mess didn't know of cloud backups:
Platte River Networks learned in August that its backup service Datto was storing Hillary Clinton's e-mail in the Cloud two years after contact began...

The moment Denver's Platte River Networks realized that e-mails of its most famous client were being uploaded into the cloud, 26 months had passed since signing on Hillary Clinton and her family...
Platte River and Datto have been pointing fingers at each other...

The company was told the e-mail server was for the Clinton family and personal staff -- not for classified information.
If one company believed it was storing personal data, and not classified information, then insufficient security protocol could have resulted from this miscommunication.
Miscommunication between both companies and Clinton, as well as storing sensitive data on a cloud, could have made it easier for hackers to compromise classified data.
3. Former Secretary of Defense Robert Gates believes the "odds are pretty high" that Iran, China or Russia may have gotten to Clinton's server.
One top U.S. official believes that classified data is already in the hands of other nations, as stated in an article in The Hill titled Ex-Pentagon chief: Iran, China or Russia may have gotten to Clinton server:
Former Defense Secretary Robert Gates says he believes foreign countries like Russia, China and Iran may have hacked the private email server Hillary Clinton used while secretary of State.

"Given the fact that the Pentagon acknowledges that they get attacked about 100,000 times a day, I think the odds are pretty high," he said Thursday during an interview on "The Hugh Hewitt Show."

Gates said he agreed with former acting CIA Director Mike Morell's claim that the server had probably been hacked by either Russia, China or Iran.
If Robert Gates says "the odds are pretty high" that the classified data on Clinton's server is in the hands of enemy nations, then security officials should be concerned with how these countries could utilize such data to undermine U.S. national security.
4. Bryan Pagliano pleaded the Fifth, therefore investigators don't know the full extent of Clinton's security disaster.
Since Pagliano is the person who "installed and maintained" Clinton's private email network, and won't currently talk, there's no way to know the entire story behind Clinton's homebrew server. According to CBS News, "IT professional Bryan Pagliano was paid $5,000 for computer services by the Clintons before he joined the State Department staff, the Washington Post first reported."
5. Edward Snowden believes it's "ridiculous" to think Clinton's emails were secure.
According to The Guardian, "Edward Snowden has branded as 'completely ridiculous' the idea that Hillary Clinton's personal email server was secure while she was secretary of state."
James Comey's FBI clock is ticking on the Clinton campaign, and I explain the severity of this and other issues during my recent interview on CNN New Day. It will be interesting to see how people react to the reality Hillary Clinton engaged in questionable practices as Secretary of State. Remember, you don't want a buffoon as president, and I stated this on CNN. However, you also don't want a candidate with an ongoing FBI investigation facing this buffoon on November 8, 2016. For this reason, and many more, Bernie Sanders is poised to become Democratic nominee. Most importantly, polls already show Bernie defeats Trump by a much wider margin than Clinton.