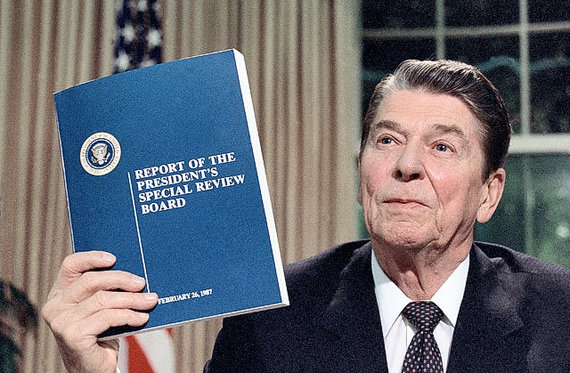 Senator Rand Paul recently made the suggestion that we trade over certain Democratic lawmakers to the Taliban. He was obviously joking. However, someone should inform the Senator from Kentucky that states around the world have consistently negotiated with terrorists in order to get back their citizens. Sen. Paul and the rest of the GOP should realize that even nations that have learned to live with terrorism as a way of life (states like Israel, Colombia and Sri Lanka) have traded thousands of prisoners in exchange for hostages.
According to a Jerusalem Post article in 2011 entitled, A history of Israel's prisoner swaps, "Over the past three decades, Israel has agreed to release almost eight thousand detainees in exchange for captured soldiers and citizens." Some examples of Israel negotiating with terror organizations include the following asymmetrical trades:
1983 - Israel frees 4,600 Arab detainees in return for six Israeli soldiers held in Lebanon.

May 1985 - Israel releases 1,150 Arab prisoners in exchange for three IDF soldiers held by the Popular Front for the Liberation of Palestine-General Command.

January 2004 - Israel releases 436 Palestinian and other Arab prisoners in a deal with Hezbollah for the return of Elhanan Tannenbaum, an Israeli businessman, and three dead IDF soldiers abducted on a border patrol in 2000.

Oct. 2011 - Israel agreed a deal with Hamas that 1,027 prisoners would be freed in exchange for Israeli soldier and tank crewman, Gilad Schalit, who had been held since 2006.
While Israel has given close to 8,000 prisoners in exchange for its citizens, the GOP is outraged over the 5 to 1 swap for Sgt. Bergdahl.
Moving on to another part of the globe, Sri Lanka's battle with the Tamil Tigers has spanned over four decades. According to Time Magazine, "The Tamil Tigers of Sri Lanka are undoubtedly one of the most organized, effective and brutal terrorist groups in the world. They invented the suicide vest and, according to the FBI, are the only terrorist group to have assassinated two world leaders." The civil war in Sri Lanka involving the Tamil Tigers resulted in the deaths of at least 100,000 victims. According to a BBC article in 2010, "The Sri Lankan government has released some 100 former Tamil Tiger rebels to mark Christmas Day." In 2002, the China Post reported that Sri Lanka and its sworn enemy swapped prisoners in a deal that eventually helped lead to reconciliation:
Government soldiers and their long-time enemy, the rebel Liberation Tigers of Tamil Eelam (LTTE), met inside what is officially a no man's land at this de facto frontier post in the island's north.

Under a plastic sheet tent, Sri Lankan troops and the LTTE exchanged 18 prisoners held by the two sides, some for as long as nine years, who were immediately reunited with their families...

The government freed 11 members of the LTTE here, including a senior member of the group's elite suicide squad known as the Black Tigers...

Government soldiers and LTTE fighters dressed in their camouflaged uniforms were seen shaking hands and engaging in light-hearted banter as the ceremony supervised by the Red Cross got underway.
The fact that the Sri Lankan military and Tamil Tiger fighters "were seen shaking hands and engaging in light-hearted banter" is reminiscent to some degree of the recent U.S. Special Forces exchange for Sgt. Bergdahl.
As for Colombia, it's had a long and bloody battle with its FARC rebels. According to the Red Cross, "The ICRC has facilitated the release of 19 people held by armed groups in Colombia so far in 2013. Since 1994, it has served as a neutral intermediary in the release of over 1,500 people in the country." A brief history of negotiation between Columbia and the FARC guerrillas can be found in a 2012 BBC article:
1982 - President Belisario Betancur (Conservative) grants guerrillas amnesty and frees political prisoners.

2001 June - Farc rebels free 359 police and troops in exchange for 14 captured rebels.

2007 June - Government releases dozens of jailed Farc guerrillas, in hope that rebels will reciprocate by releasing hostages.

2011 February - Farc releases several hostages in what it describes as unilateral "gesture of peace" to government.
In a conflict that has killed over 220,000 human beings in 55 years, Columbia has negotiated with FARC guerrillas and other groups in order to free hostages and victims of kidnapping.
Countries around the world have negotiated with terrorists and enemies; including nations that suffer the most from terrorism. As for Bowe Bergdahl, the Pentagon had expressed interest in his release in a February 17, 2014 Washington Post article:

The Pentagon press secretary, Rear Adm. John Kirby, said Friday that U.S. officials are eager to get the soldier back.

"He's been gone too long," Kirby told reporters during a briefing. "We want him back. We've never stopped trying to bring that about. He's never far from anyone's mind here."
Needless to say, this Pentagon official spoke about the negotiation long before the media circus around Sgt. Bergdahl.
Considering that countries like Israel and Colombia have negotiated with terrorist groups, it shouldn't surprise Americans that our government (under Reagan and Obama) trades terrorists for hostages as well. Someone should notify Sen. Paul and the GOP that other countries care about their kidnapped citizens and have traded far more prisoners than we did for the Berdgahl deal. Regarding the recent uproar among conservatives, Fox News should remember the words of a beloved Republican president. As Ronald Reagan stated in a 1987 televised apology, "A few months ago I told the American people I did not trade arms for hostages. My heart and my best intentions still tell me that's true, but the facts and the evidence tell me it is not." The GOP and outraged conservatives everywhere should remember those words when questioning Obama over the Bergdahl deal. In addition, conservatives shouldn't be surprised that other countries give a great deal more than we did in order to get their citizens back home.