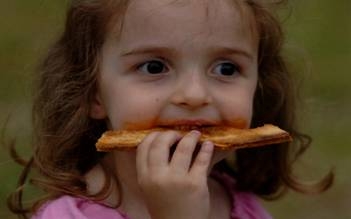 Photo: Scranton Times-Tribune
Sacrificing
So Jenna and Barbara Bush can be free
Her mother, a sharp, attractive lady, walked into my office last week. Bella and her mom have a big problem. A good citizen wanting to serve her community and country, Bella's mother joined the US Army serving nearly four years before returning home to be a mom. For the past three years, Bella's mother struggled as a single mom and developed into an aspiring business woman.
Bella's problem is that her military veteran mother must go back into the Army so the Bush daughters (and your sons and daughters) are in no danger of being drafted. Is this an exaggeration? No, it isn't. Mom's exposure to recall by the Army ends in less than 10 months. HOWEVER, Bella's mother is being forced back into the active Army for 400 days duty beginning the end of July.
The mother's attitude is that no good deed goes unpunished and she signed the contract. My attitude is that the Bush Regime is dismantling the US military. They are using it up and tossing it away like Senator Craig's or Congressman Vitter's used tissues. The IRR (that is what the extra years of commitment are called following active service) was established so that in a major international conflict ala' with the old Soviet Union there is a ready group of soldiers available while the country activated the military draft. The Bush Regime is using the IRR to avoid a draft for military service. Similar actions are being used on reserve forces but that is a story for another day.
No family is capable of caring for Bella while her mother is dragged back into the army. Her mother was seeking assistance to appeal the Army's decision. Now, an appeal is pending with the Army and ongoing. But how many other mothers and children are being torn asunder so this government does not have to own up to the real state of today's military? GW Bush's only strategy appears to be slinking out of office leaving a shambles for the next administration.
As you celebrate this Fourth of July, please remember those who still serve and spare a thought or two for Bella and her mom.