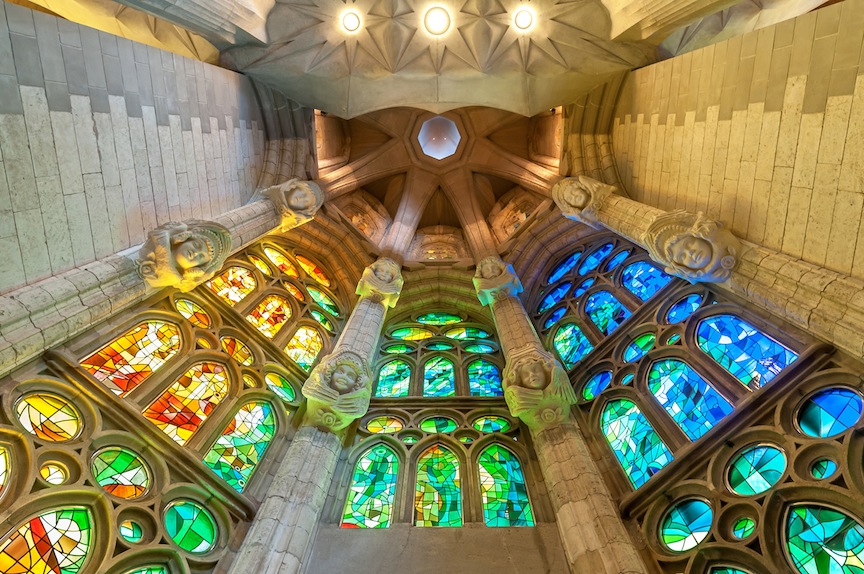 Antoni Gaudi, artist, designer and architect, was responsible for most of this magnificent waterfront city's distinct features, including Guell Park, myriad churches and cathedrals, and his most famous project, the Sagrada Família (Holy Family) church. Born in the mid-1800s, Gaudi's prolific work culminated in the development of this basilica but it was less than a quarter completed when he died in 1926, and it is still unfinished. The work is just now over half done, with funding coming from private sources, and is expected to be finished by 2026, the centennial of Gaudi's death at 73.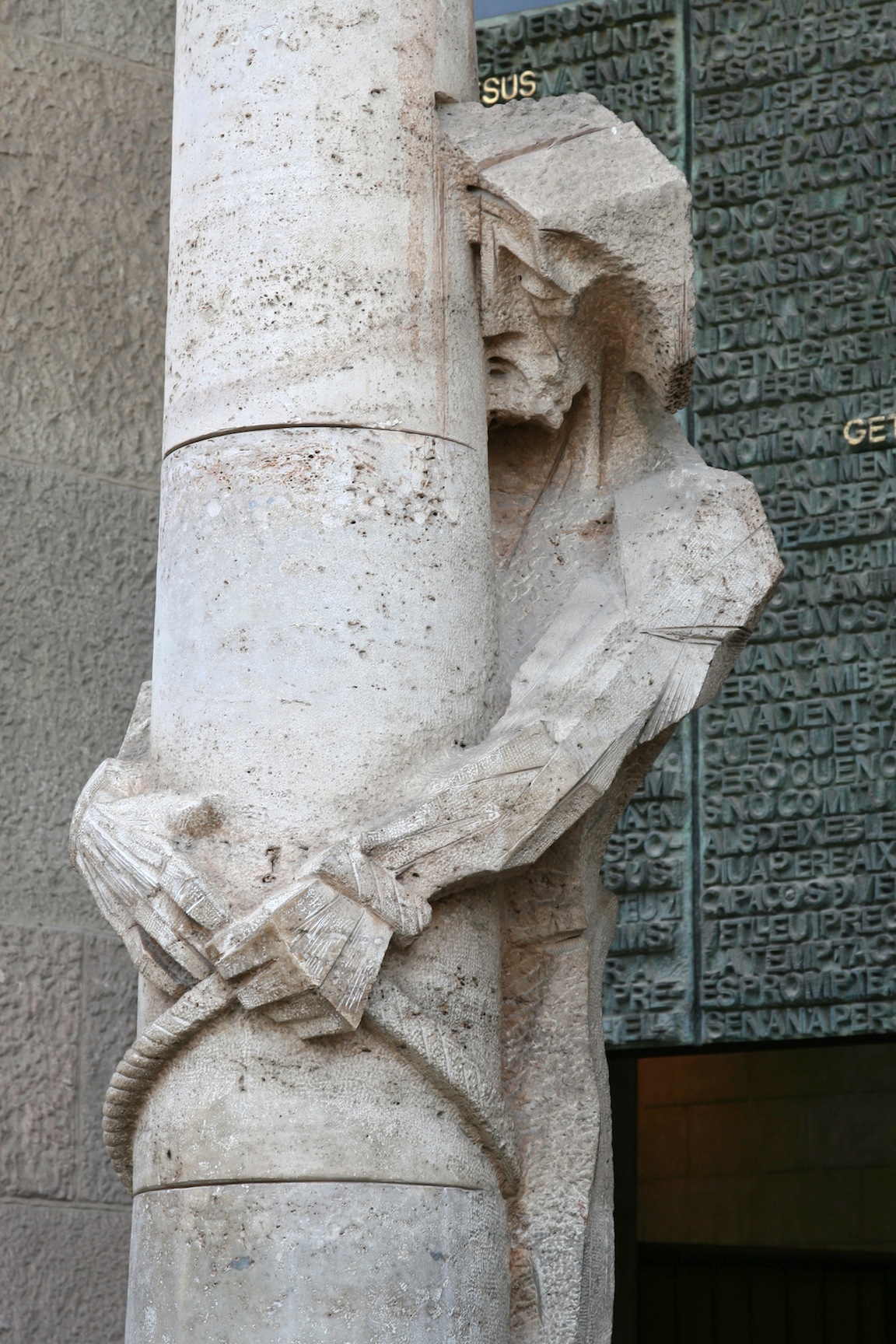 When asked why the project had such a long construction cycle, Gaudí supposedly said, "My client is not in a hurry." However, it is unlikely that he anticipated that work would not commence again until 1940 and (so far) never stop. During the Spanish Civil War, part of the models and plans for the site were destroyed, and then a later fire eliminated more of the plans, so the work, which has been developed by four other architects, is now only loosely based on Gaudi's original design, but with a strong intent to maintain the integrity of his vision.
Sagrada Família is a combination of Art Deco and Gothic, and the resulting form is both arresting and unusual, with spires reaching to the skies and square-jawed interpretations of the usual decorative figures - it is widely considered the most unique example of art in a religious structure. The original intention was for a more traditional church, but once Gaudi took over the architecture a year into its development, he turned the design concept on its ear.
His original design called for eighteen church spires depicting the apostles, the Virgin Mary, and Jesus, but to date only eight have been completed. The height of the yet-unbuilt spires will make this façade the tallest church building in the world. Though the structure is Catholic, with themes including "the sins of man" and "the Passion," there is a lot that any spiritual seeker can gain from visiting Sagrada Família in Barcelona. In addition to the sheer size and majesty of the place, tourists may note that Gaudi's style drew from nature, idealizing trees and branches in the columns, for example. And the spiritual intent of man reaching closer to the divine comes more readily to a visitor in a place so magnificent.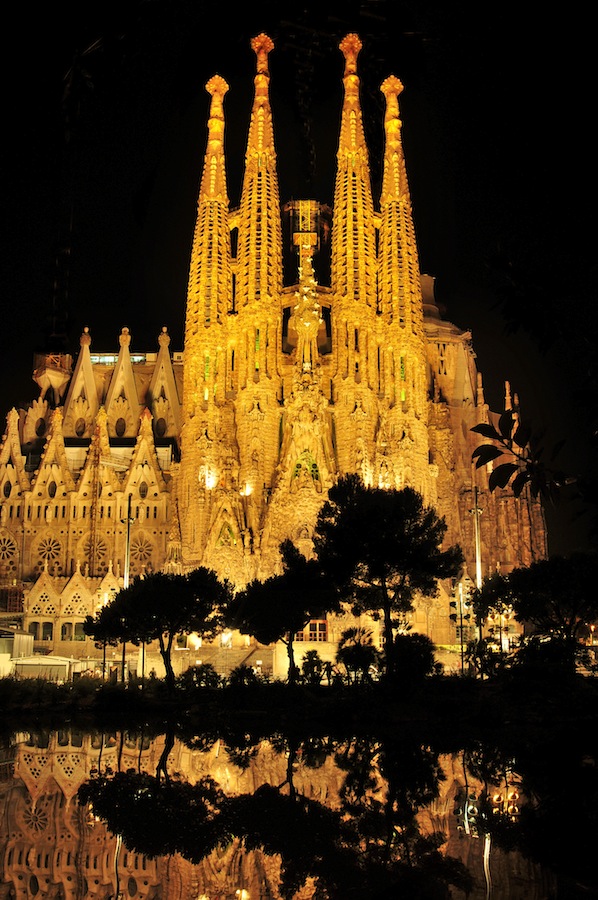 To visit Sagrada Família costs between €13.50 and €21.50 depending on whether you choose to visit just the Basilica or also include the Gaudi House Museum, and the higher pricing also includes a guide. These fees go to pay for the ongoing construction. To see the specifics, please go to http://www.sagradafamilia.cat/ and note that though the page is in Catalan, you can use a browser translator to get it in English. For more information about Antoni Gaudi and his Guell Park home, now a museum which is about a twenty-five-minute walk from Sagrada Família, go to http://www.casamuseugaudi.org/