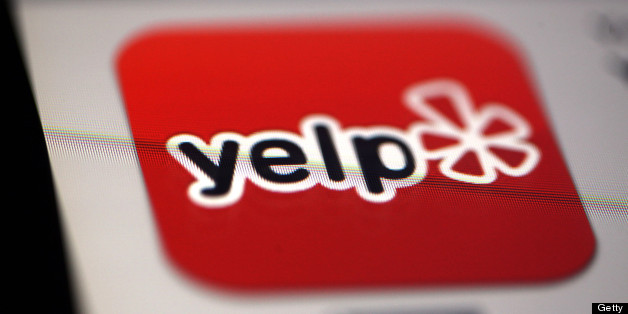 There aren't too many words which adequately convey the depth of chefs' animosity toward Yelp, assuming you're consulting a family-friendly dictionary. "The only thing Yelpers need help with is euthanasia," Atlanta's Joey Zelinka tweeted when he learned I'd written Yelp Help: How to Write Great Online Restaurant Reviews.
The problem isn't the platform: There's nothing inherently wrong with a forum in which non-professional diners can swap restaurant recommendations. But most online sites are jammed with reviews that range from laughable to libelous.
Discerning eaters love to mock Yelp users for griping about the wine selection at burger joints and granting one-star ratings to restaurants which failed to honor their expired coupons. Yet when those same eaters get hungry in an unfamiliar town, the situation doesn't seem so funny: They wish online reviews were better, and wonder why they're not.
The simple explanation is the vast majority of citizen critics are self-taught. They haven't been coached in word choice, restaurant operations or the finer points of flavor evaluation. They're bound to make a few mistakes.
Fortunately, it doesn't take years of study to significantly elevate the quality of your restaurant reviews. By mastering the following five fundamentals, you can produce reviews which will help steer your readers to memorable dining experiences -- and which won't make otherwise sane chefs homicidal.
1. First, avoid chronological ordering.
As tempting as it is to relate your restaurant visit from start to finish, very few readers want to accompany you from the valet stand to the coatroom to your seat. It's a reviewer's job to choose a few vignettes that best illustrate his or her impression of the restaurant. For example, if service is remarkable, you might open your review with a description of the pastry chef's tableside dessert presentation.
2. Nobody cares if you couldn't finish your Cobb salad.
It makes sense to write about pricing and portions, since most restaurant-goers can't afford to ignore the numbers running down the right side of the menu. But phrases such as "too big," "too small" and "too expensive" are useless unless you and your reader have the same size waistline and bank account. Instead of offering up subjective conclusions, strive to provide factual information that's not already available on the restaurant's website. How many wontons are in the soup? Did you need two hands to hold your sandwich? Thorough, descriptive reporting will allow readers to perform their own value calculations.
3. It's not personal.
Although civilian critics typically don't make multiple visits to a restaurant before reviewing it, they should still try to write about the restaurant rather than how they experienced it. That means a vegetarian shouldn't stick a steakhouse with one star on the basis of its weak pasta primavera, just as a regular shouldn't declare his favorite restaurant worthy of five stars because the owner puts extra pepperoni on his pizza. It also means that aberrations should be recognized as such: If the power goes out, or the kitchen runs out of an eggplant special, those hiccups ought to be taken in stride.
4. Don't get cute
Aim to strike all the clichés and cutesy phrases from your write-ups. If you wouldn't praise the "unctuous mouthfeel" of your mother's Thanksgiving dinner, you shouldn't use the expression in your review.
5. Leave your white-tablecloth expectations at home.
Most everyone understands that there are different kinds of movies: Nobody complains about the lack of aliens in Dirty Dancing because it's obviously not a sci-fi film. Yet too many online reviewers hold every restaurant to the same high-end standard. It's not fair to scrutinize the bathrooms at a barbecue joint or fuss about the television at a pho shop. The online reviewer's primary job is to discern what a restaurant is trying to do, and then clearly explain to fellow eaters whether or not it succeeds.
Hanna Raskin is the incoming food writer for the Charleston, S.C. Post & Courier. She previously served as food critic for the Seattle Weekly and Dallas Observer, earning recognition from the James Beard Foundation, Association of Alternative Newsmedia and the Association of Food Journalists for her work. Yelp Help: How to Write Great Online Restaurant Reviews is available on Amazon.