Most art collectors have their niche -- one medium or period that they particularly gravitate toward. While this isn't necessarily a bad thing, too much of the same style can lead to some awfully monotonous walls. A few French Impressionist landscapes are dreamy and ethereal; several dozen within a room and they start to lose their visual impact.
While it's fine to know what you like, the secret shared by history's most successful collectors is this: An interesting collection begins with the curation of the whole rather than each individual work. Case in point? The famed 20th century collector Marie-Laure de Noailles, who introduced all manner of mediums throughout her estate with stunning results. With careful arrangement and creative fearlessness, she brought together seemingly disparate works -- and inspired other famously eclectic collectors such as Yves Saint Laurent and Pierre Berge along the way.
Fortunately, you can achieve similar effects in your own home without overhauling an existing collection; introducing a few decidedly unique, contrasting pieces will serve to highlight the existing work and heighten interest. The time has never been better to take the plunge either, as today's market features some highly uncommon -- yet increasingly popular -- art forms that pair well with more traditional existing works. Here, a few recommendations for pieces that will diversify your collection while complementing what you currently own.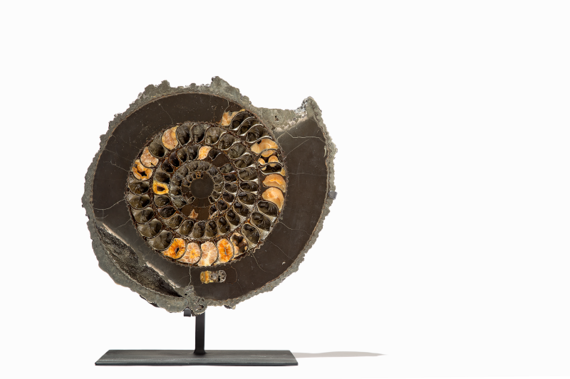 If you like ETCHINGS... consider FOSSILS
Fans of delicate lines and subtle shading will appreciate the natural beauty of fossils. Arguably nature's own form of etching, the image - of insect, animal, or plant -- is a relief of the original imprint. As a product of the natural world, these impressions are elegant and unobtrusive, making them an excellent complement to equally intricate etched works. Furthermore, the three-dimensionality of many fossils can be a nice way to introduce more sculptural forms into a collection primarily made up of two-dimensional prints.
Not convinced? "Most of my clients do display their natural history examples as art forms," says David Herskowitz, a natural history consultant with over 20 years of experience. Yet he acknowledges that certain pieces are better suited to art buyers than others: "A specimen may be scientifically significant or boast an impressive provenance, but it also has to be visually appealing because most collectors will ultimately want to display it."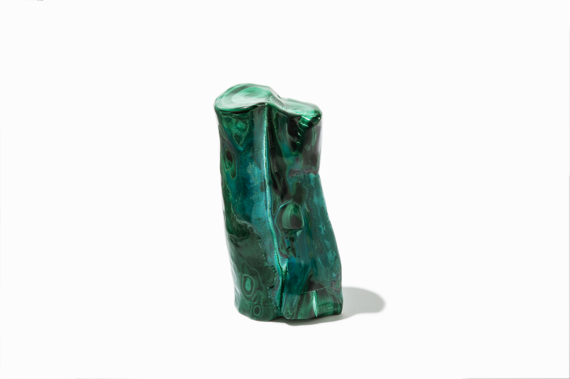 If you like SCULPTURE... consider MINERALOGY
The same stones that add sparkle to an ensemble are more than capable of dressing up a room; in their natural state, minerals take on impossibly vibrant, sculptural forms, aesthetically on par with anything you might see in a fine gallery.
Contemporary artists are embracing the shift as well: after centuries spent chiseling and smoothing minerals into prescribed, classical forms, the world's sculptors have increasingly returned to using raw materials. Revered artist Isamu Noguchi was among the early and most successful endorsers, often working in organic forms exclusively or contrasting them alongside geometric or structured mediums. Meanwhile, open-air sculpture parks around the world -- from Barcelona's Parc Guell to Storm King Art Center in upstate New York -- were built with the fundamental goal of uniting man-made and earthly forms.
As a collector, you can achieve this effect by juxtaposing more traditional sculpture against unprocessed mineralogical counterparts. Mounted and well-lit, these pieces make for excellent focal points and create cohesion within your space.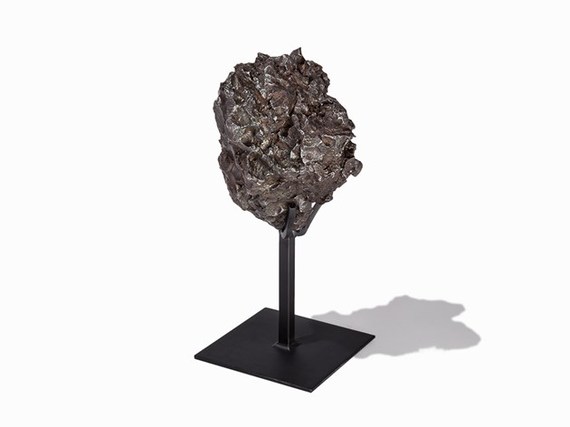 If you like CONTEMPORARY ART... consider METEORITES
Fans of abstract or expressionist art will appreciate the drama and beautifully minimalist nature of meteorites. These fragments hail from the moon, other planets, stars, or comets in the solar system, ultimately crashing through the atmosphere to land on earth. Arresting and otherworldly, every specimen varies in coloration, scale, and form, but each hints at a larger dialogue - much like an abstract work might.
Most of Herskowitz's clients incorporate meteorites throughout their homes, featured alongside fine examples of traditional mediums. Still, he's first to admit that some specimens are, well, basically just rocks: "It takes a combination of cool backstory and visual appeal to set them apart," he says. And when that happens? The result is an arresting, once-in-a-millennium work of art, worthy of inclusion in any art collection.
Want to get started? Take a look at the meteorites, minerals, and fossils featured in Auctionata's upcoming sales.