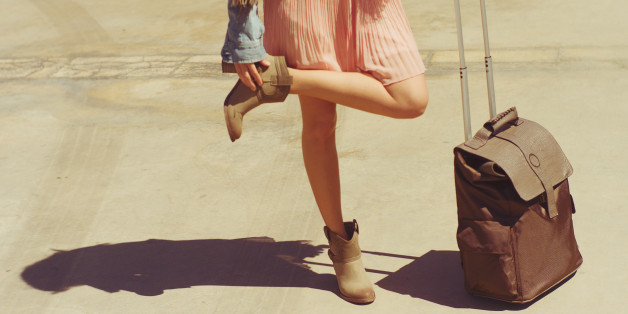 When I found out that I was actually going to go to Brazil this past August, I was ecstatic! I had always wanted to see Brazil and it was my first trip to South America, what an incredible opportunity! Yet my overwhelming excitement was overshadowed by one question, a question that anyone with Celiac Disease or gluten intolerance faces daily: what will I eat there?
To say that having Celiac Disease is easy doesn't do any justice to the estimated 1 in 133 Americans who have it. Celiac disease has a wide range of health effects, both physical and mental, and really makes the day to day of navigating where to eat difficult, never mind the challenges it presents in a completely different country.
Thankfully, as I did my research for my upcoming trip, I found a wealth of resources in Brazil. I also stumbled upon, no surprise, an entire online community of travelers with Celiac Disease who posted about safe places to eat in Sao Paulo -- which is where I was heading! I even discovered that you can print out your very own Gluten Free Restaurant Card to take with you on your travels to facilitate the explanation of your dietary needs. I felt like I had struck gold! But despite these incredible resources, I was still very nervous and prepared myself for the possibility of being glutened, or being very hungry, during my trip.
As it turned out, I had nothing to worry about and it was an amazing experience. Brazil did not disappoint! When I say that everything was labeled there, I mean everything, even water and lettuce! Packaged items in Brazil are required by law to state "Contains Gluten" or "Does Not Contain Gluten," and it was a truly surreal experience for me. I was safer from gluten in a country that I had incredibly limited knowledge of than in the one that I lived in for 24 years! It was amazing!
What was disappointing about my research was to learn of the United States' comparatively slow adoption of laws like this. Labeling laws in the U.S. are surprisingly lax when you compare them to the laws of other countries like Brazil, where very strict laws have existed since the early nineties. In Italy, a country known for amazing pastas and breads full of gluten, every citizen is tested for Celiac Disease by the age of six, and those that are diagnosed receive incredible support like extra vacation time to grocery shop. This to me is truly astounding, and makes me wonder when similar benefits will be put into place here in the U.S.
Until then, there seem to be a lot of very good reasons for those of us with Celiac Disease to become gluten-free globetrotters!