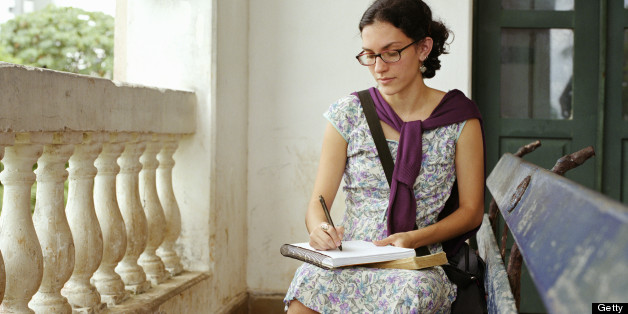 I'm anxiously awaiting this year's Women in Public Service Project summer institute.
Developed by a founding partnership of the Department of State and the five leading women's colleges, this summer's institute will take place at Bryn Mawr College from July 7th-19th. The project's mission is to "build a generation of women leaders who will invest in their countries and communities, provide leadership in their governments and change the way global solutions are forged," and the institute at Bryn Mawr places a special emphasis on "peacebuilding and development."
Delegates at the institute will consider the questions, "What does effective leadership entail?" "What leadership opportunities exist for women in countries that are struggling to emerge from conflict and transition?" and "In what ways are peacebuilding and development linked?" among many others during their time at Bryn Mawr.
The delegates are "emerging women leaders that recently have experienced disruptive conflict, but reached a state of at least tenuous peace," and of the more than 500 applications received, 51 young women were chosen.
Women in the United States still face many barriers, especially in their pursuit of high level careers in public service, but in a recent interview I conducted with Alice Rivlin, it is apparent that women in my generation have it far better than women in hers, where a lot of jobs were simply not open to women and "even going to graduate school was something that most women didn't do."
But I feel as though many of the delegates at this institute will have experiences far more aligned with Mrs. Rivlin's than my own. I often complain about the underrepresentation of women in politics in the United States, and while our opportunities are more abundant than many, this does not dispute the fact that the political gender imbalance in our country needs serious work. That being said, it will be incredible to meet delegates who come from countries with far fewer opportunities, among them Azra Jafari, the first and only female mayor in Afghanistan. And I'm certain they'll teach us just as much as we teach them.
The project encourages networking and mentorship and I find its all-women's setting particularly empowering. Not surprisingly, all of the delegates are women, but I love that all of the speakers are, too, as are the majority of those who have spent the past year preparing for the institute, many of them Bryn Mawr students and Seven Sisters alumnae.
Many of the speakers will surely be giving advice on pursuing careers in public service, but upon interviewing a recent Bryn Mawr graduate for my blog, Mikecia Witherspoon said something that really resonated with me. She offered, "Lastly, to anyone who is reading this, if you know a woman who you think should run for office, please tell them. You never know what that simple suggestion could spark within them, and how it just might be the encouragement that they need."
I find this so true.
I don't know how to achieve gender parity in public service. I hope the institute helps to answer many of these questions. But I think a lot of it does come down to encouragement, and in the meantime, I hope all who read this will heed Ms. Witherspoon's advice.