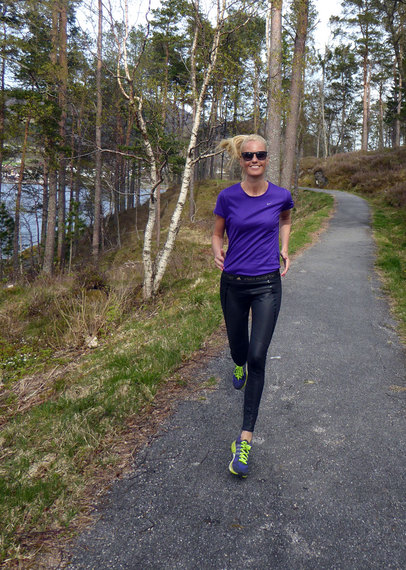 Working my body, resetting my mind. Photograph by Eldrid Suorza

A river is flowing by the path where I run. When I tune in and concentrate I hear the water. The sound makes me feel and move in a different way. Lighter.
I leave the music at home, only to focus on my breath and surroundings, the rhythm and river. How does my breath change?
Thoughts easily wander, or races, if I let them. Aware of my daydreaming, I gently turn back to my awareness of the present moment: The sound of the river. Over and over again.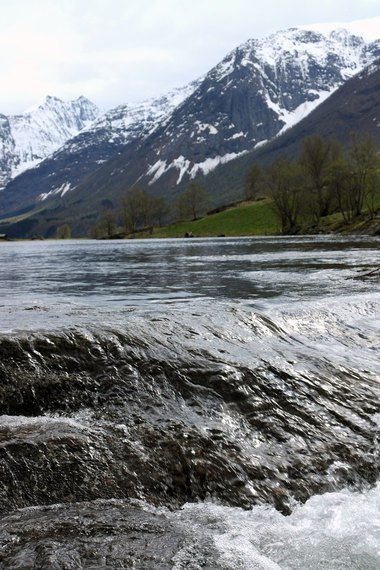 A flowing river in my hometown Sykkylven, Norway. Photograph by Hanne Suorza

Do you want to practice mindful running?
Turn to your senses, focus on your breath, your steps and balance. Be aware of the stream of thoughts coming into your mind, and let this river of thoughts just flow beside you.
If you like to learn more, check out the HuffPost article "Meditation in Action: How To Turn Running Into A Mindfulness Practice" by Headspace, or these "4 Simple Steps to Supercharge Your Runs and Your Brain With Mindfulness" by the creators of MindfulRunning.org
See also the book Running with the Mind of Meditation by Sakyong Mipham, who also shares his 5 best tips here on the HuffPost.
Sakyong writes about what he calls "panoramic awareness". It´s "when you feel your internal environment -- your rhythm, the pounding of your heart, your feet hitting the trail. At the same time, you tune in to your external environment -- the sky, the air, the sounds of life.
This post originally appeared on the blog hannesuorza.no