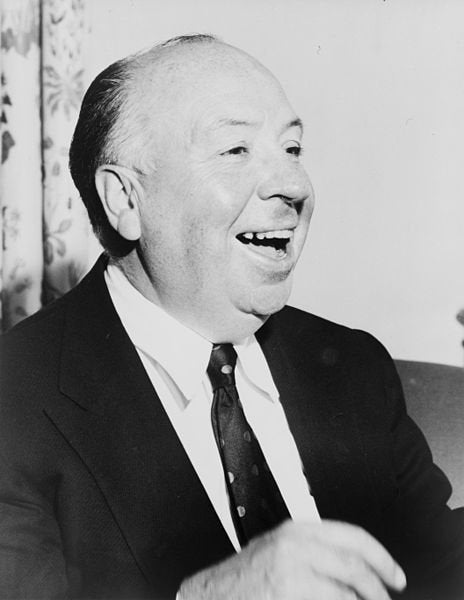 Today is the birthday of English filmmaker Sir Alfred Joseph Hitchcock. The master of suspense and psychological thrills, who made over 50 films in his six-decade-long career, would turn 113 years old if he were magically still alive today.
Born on August 13th, 1899, Hitchcock's career began in the silent film industry of British cinema. It wasn't until 1955 that the Brit decided to permanently take his talents to America, where he would become famous for his anxiety-inducing directorial style. Combining voyeuristic camera movements, carefully framed shots, and meticulously edited sequences, Hitchcock produced visual masterpieces with suspense-driven story lines and twist endings. Many of his most iconic movies such as "Psycho" and "Vertigo" incorporated motifs straight out of psychoanalytical studies, showcasing elements of crime and violence that revolved around in-depth character examinations. Hitchcock's celebrity was elevated by frequent cameos in his own films and trailers, as well as in his television program, "Alfred Hitchcock Presents," making the director's behind-the-scenes personality just as beloved and well-known as his cinematic creations.
In honor of Hitchcock's birthday, we've put together a slideshow of some of the best movie trailers imagined for his films. Check out the videos below and let us know what you're favorite Hitchcock creations are in the comments section.
PHOTO GALLERY
10 Best Hitchcock Films
BEFORE YOU GO