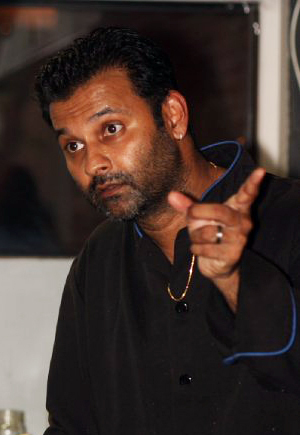 It is my great privilege and honor to be able to teach for a living. So, when I decided to open a restaurant, I naturally assumed that my vast experience in interacting with young adults would seamlessly transition into the restaurant business. I thought that my ability to motivate and "teach" my kitchen staff about my vision and values would come easily and naturally. Initially, I intentionally surrounded myself with individuals with little to no experience (sort of like myself) in the restaurant business. My only requirement was that they possess a deep rooted passion and work ethic. And, they should strive to "out work" me. I assumed that individuals (like students) thrive when they are challenged and I was mostly correct. However, it is almost always about the method rather than the intent. Over the years, I have increasingly hired individuals with formal training and experience. Six years later, I have only a slightly better sense of what makes a commercial kitchen tick on all cylinders.
1. The best chefs are able to motivate their staff by demonstrating with technique, personal habits, and actions that integrity and worth ethic must come from within. Either one has them or one doesn't. It is not unlike being a Mathematician. Either one has the necessary skills or one doesn't. A teacher alone cannot create a Mathematician, but a good one can certainly awaken one.
2. Professionalism can and must be demanded. Being on time, following directions, being dedicated to the work environment, immersed in the concept of a team, polite, humble are all highly desirable and ultimately result in a highly efficient team.
3. Perfection is an elusive state. Ironically, it is as relative as it is absolute. We have to be the best we can be in the moment and that standard can vary as much as our ingredients, guests' preferences, and menus. When I use the phrases "everyone needs to bring it" or "let's find another gear", I am referring to being immersed in the moment. Nothing else matters other than the immediate task at hand. For example, I have made thousands of curries over the past 6 years, but I taste each one at least three times, just to be sure. As cooks, that should be a minimum expectation.
4. No one is correct all the time, but in the heat of moment, there is little to no room for a conversation let alone an argument. The kitchen brigade must function in its hierarchy and a professional conversation away from service is the best way to resolve issues.
5. Some chefs believe in beating down staff with bullying and scare tactics while others simply shrug their shoulders and don't want to bother with confrontation for fear of dysfunction or ruffling feathers. To each their own, but ultimately, everyone should be on the same page. Getting there is the hard part. It usually involves finding a certain mix of personalities and putting in place systems which are clear and identifiable. Accountability should be assumed, but unfortunately must be required.
6. Some individuals are driven by money alone and usually this is a recipe for failure. For them, it is simply a job and like any other, if things don't go well enough, they quit or find themselves performing to standards of being asked to leave. They are not invested in the health of the business. This scenario is naturally the most undesirable.
So, a restaurant kitchen is clearly a metaphor for life. It is as satisfying as it can be frustrating.
Hari Pulapaka is a three-time semifinalist for a James Beard Award-Best Chef South who serves on the Advisory Board of The Chef Action Network, a non-profit organization that connects chefs to tools and resources that will help them create significant and lasting change in their communities, the country and the world. CAN is focused on harnessing the power of America's preeminent chefs in support of a strong, sustainable, just and healthy food system. He and his wife Jenneffer, a podiatric surgeon own and run Cress restaurant in DeLand, FL. Hari also has a Ph.D. in Mathematics from the University of Florida and is a full-time tenured Associate Professor of Mathematics at Stetson University in DeLand, FL.