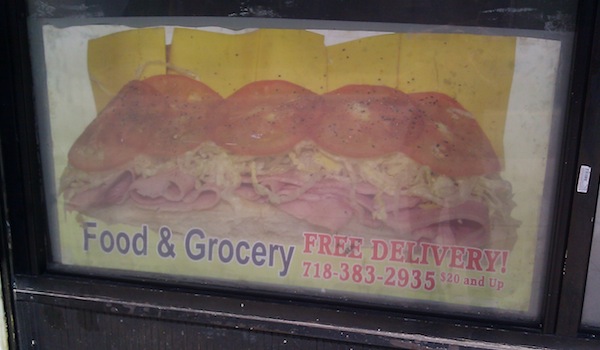 Do you know what I love? The art of bad restaurant food photography. The drill: Restaurants frequently take their own photos of food items on their menu. Then, they display these photographic-triumphs in their eatery's window to entice customers. The result is often the opposite of what was intended; it actually makes the meal look less appealing. Blurry, badly lit, out-of-focus, poorly framed, often shot with a disposable camera -- this genre of photography deserves a little recognition from the art community.
On assignment for COED, I ventured the streets of Brooklyn -- searching for photographic, culinary gold. Grab a fork, and leave your appetite at home, because once again its times to explore the marvels of... Bad Restaurant Food Photography!
Eye Infection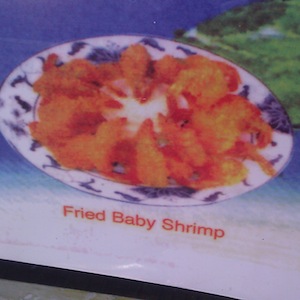 Come into our restaurant. We're happy to serve you something that resembles the last time you had pink eye. Bon appetit!
Fried Crab Puffs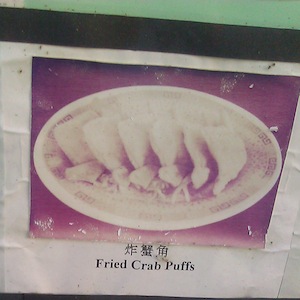 Is it a good idea to have a photo of food in your window that requires subtitles -- otherwise no one would know what the hell that thing is on the plate?
After the Apocalypse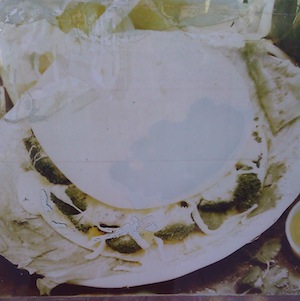 What would our meals look like after a big, radioactive nuclear fallout and is a thing of the past? No need to hypothesize -- this restaurant serves a big plate of post-apocalyptic goo for your palate. Come in and enjoy Mad Max's favorite meal. Sorry there's no phone service -- humanity has ground to a halt.
See the entire photo story at COED
Photos by Harmon Leon