Back on my old website, I used to run a series called "The Laws of Attraction", an admittedly shameless attempt to draw a more... diverse crowd of readers. My efforts to that end were largely the result of interactions I had with two of my law school classmates, neither of whom was shy about opining that they had no reason to visit unless there was a hot (and preferably shirtless) athlete (or ten) involved. And so I complied. Several times in fact. And you know what? They were right. Those posts continue, to this very day, to drive traffic to my website (you should see some of the things that people are entering into Google to find them...)
I fear though, that this success may have inadvertently pigeonholed me into an unwanted niche, something that was confirmed when, two weeks ago, this image of Cam McDaniel was captured during Notre Dame's game against USC.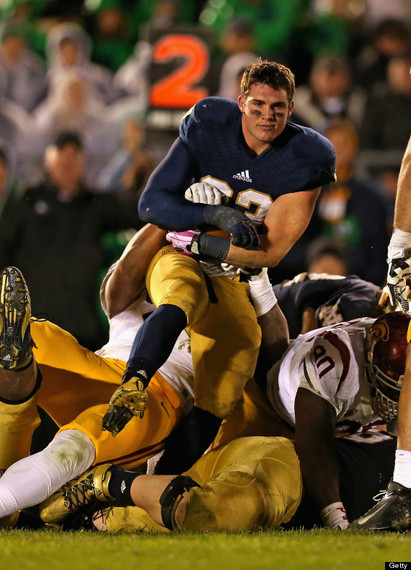 When my phone started blowing up with texts early Monday morning, I just assumed it was the typical amount of "HAHA USC SUCKS HAHAHAHAHA" that I get coming off a loss. But I was wrong. People instead were wondering: 1. Who is Cam McDaniel? and 2. Have I blogged about him yet?
The answers to those questions were, of course, "I have no freaking clue" and "no." Google, thankfully, was particularly helpful in educating me. ESPN Stats and the Notre Dame website tell me that he's a junior running back from Coppell, Texas who's had a little over 475 yards rushing in his career. So I guess he's nothing that special as a player. His sudden rise to Internet fame though, lends itself an interesting thought: On-field tradition/success aside, is Notre Dame the most photogenic football program of all time? Let's see if we can make their case.
If you follow football at all, then the first choice (being the most recent) is obvious:
Brady Quinn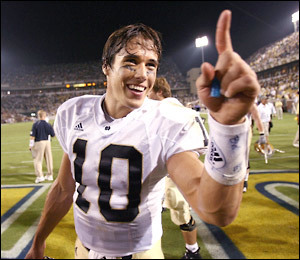 It seems, however, that they actually have a somewhat extended tradition of photogenic excellence.
Tyler Eifert: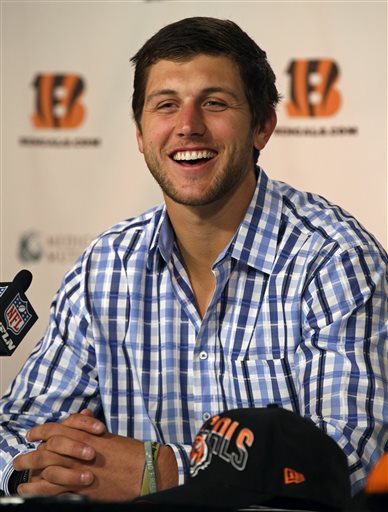 Joe Theissman: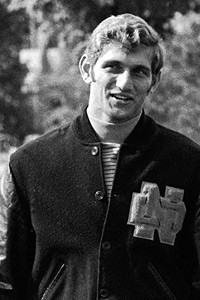 Paul Hornung: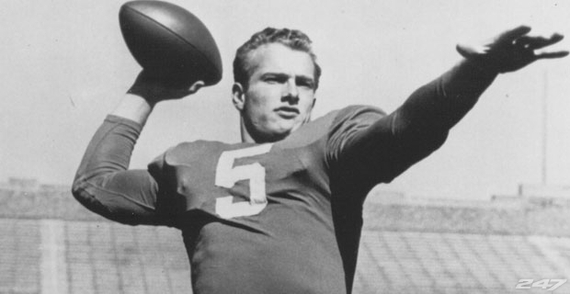 John Huarte: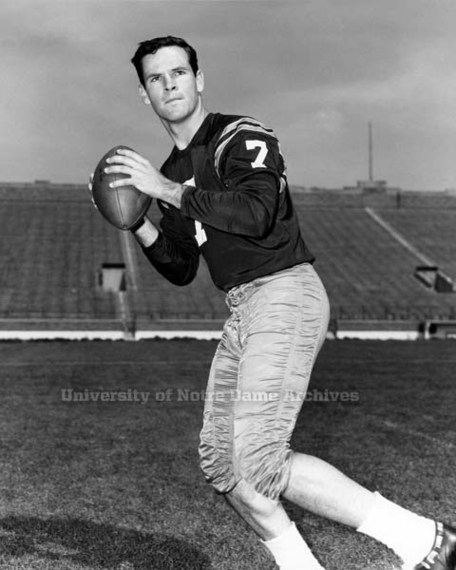 Tom Zbikowski: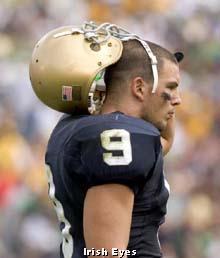 Bert Metzger: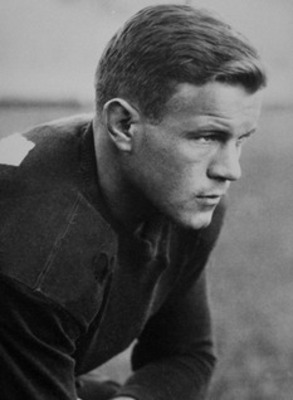 Jesse Bongiovi: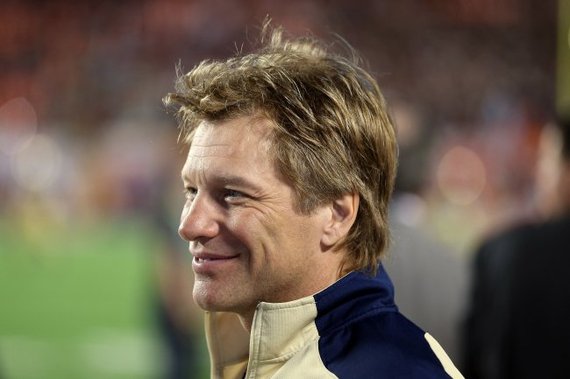 Oh wait. I think I got that one wrong. Here He Is! (along with Dad):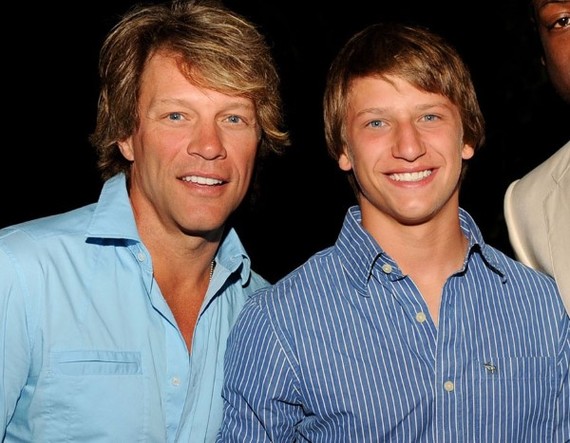 Now do all of these names make Notre Dame, as questioned above, "The Most Photogenic Football Program of All Time?" In truth, probably not. There are, historically, thousands upon thousands of players going through all divisions of college football each year. The odds are, then, that there are more than a few who would qualify as "photogenic" no matter which university/college you were looking at. Still, since I can't find any proof put forward by anyone else on the matter, I'm summarily declaring Notre Dame the winner! Congratulations, Cam McDaniel. Make they'll hang that picture in the Notre Dame Hall of Fame.