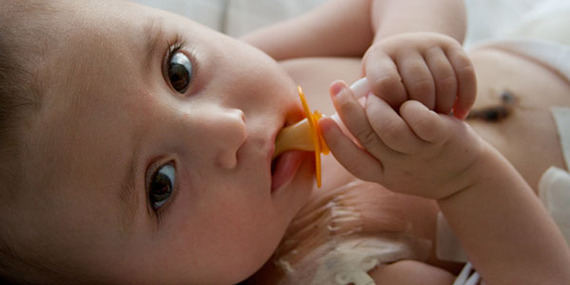 Every 30 seconds, somewhere in the world, a baby is born with a heart defect. Most heart defects are treatable. In the U.S., 95 percent of children are successfully treated and thrive, but globally less than 15 percent of children have access to cardiac care.
About 30,000 children are born with heart defects in Russia alone every year -- and few are likely to survive, as there is little care available.
One cardiothoracic surgeon in Oakland, California -- Dr. Nilas Young -- was deeply affected by this issue, as he had received hundreds of letters from parents in Russia, begging him to help their critically ill children. He founded Heart to Heart International Children's Medical Alliance to perform surgeries and teach physicians in Russia how to perform open-heart surgery on children.
Since then, Heart to Heart has saved the lives of more than 15,000 children.
I met Dr. Young at the 2012 World of Children Awards Ceremony, where we honored his incredible work with the 2012 Health Award. We arranged to have a surprise guest flown from Russia to present his Award: Masha Sentova, Heart to Heart's very first patient in 1988. This young, healthy, vibrant woman is living proof that Dr. Young's program works.
In both 2012 and 2013, World of Children Award supported Dr. Young's program with $25,000 each year, and we will continue to fund his program in 2014.
Heroes like Dr. Young give me hope that one day -- one little heart by one little heart -- every child will have an equal opportunity to lead a healthy life, no matter where they are born.
You can find out more at worldofchildren.org/valentinesday.