It's summertime! That means (hopefully) you're planning lots of time by the pool. If you don't want to leave your poolside entertainment to the local radio station, or whatever iPod mix your kid created then I have an alternative for you: podcasts! In the last year since launching my own podcast, Motherhood in Hollywood, I have immersed myself in the world of podcasting. Now I host 2 shows (also Booze and Phasers) and make it a point to seek out podcasts with unique voices, real stories, and people who make me laugh.
If you aren't familiar, podcasts are basically online radio shows. Some are very well produced but can be boring. Others sound like they're recorded in someone's basement but will make you pee your pants laughing. And the topic options are endless from Star Trek to starting a business. Here's a few suggestions I think parents will like when they decide to tune out the pop music, and turn on a podcast. (Be aware, some shows have swears so you may preview them before playing them in front of the kids or just listen with headphones.)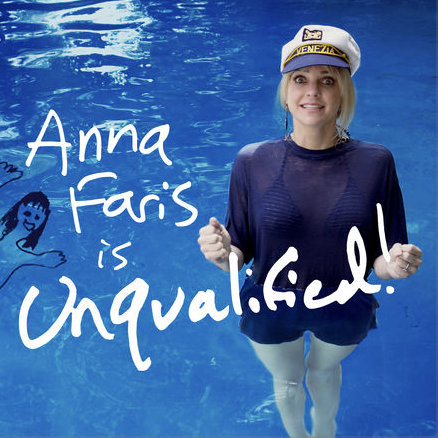 1. Anna Faris is Unqualified
"Mom" star and funny lady Anna Faris doles out relationship advice which she is admittedly is unqualified to do. This podcast is adorable, genuine and honestly makes me want to be Anna's new BFF, if the title wasn't already taken by her hubs!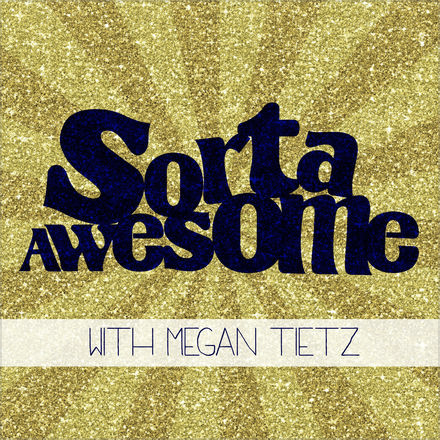 2. Sorta Awesome
Author Megan Tietz and her rotating cast of co-hosts are well, sorta awesome! This podcast gives wonderfully truthful advice and stories just for moms, but dads will enjoy it too.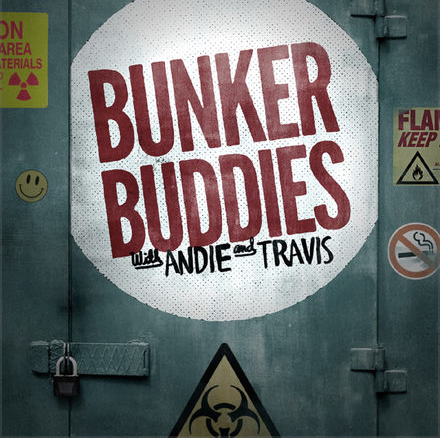 3. Bunker Buddies
If you are addicted to prepping for the end of the world like I am, you will love this show. Andie Bolt and Travis McElroy dissect every scenario which could bring a possible apocalypse, then will have you rolling with ideas on how to prep for it. I feel better equipped for Armageddon already!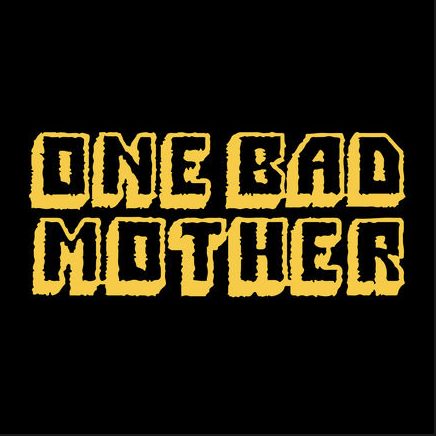 4. One Bad Mother
With this podcast you get not one, but two bad mothers! Bad as in badass, not necessarily a commentary on their parenting style. OBM is hosted by Biz Ellis and Theresa Thorn. It's been around for a while and they have amassed quit a catalog of relatable stories, and funny mom moments with lots of swears. My favorite!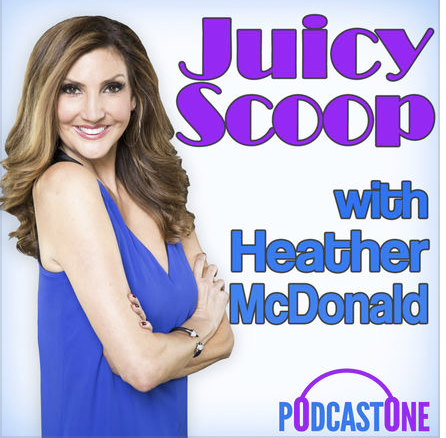 5. Juicy Scoop
Heather McDonald hosts this hilarious podcast focused on pop culture and celebrities. It's like E! for your earholes. If you love the latest Hollywood gossip but can't be bothered to read about it, you can listen to it instead.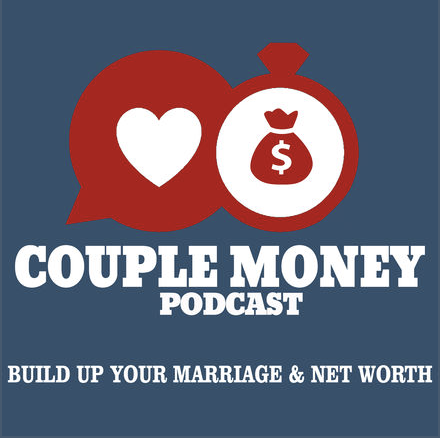 6. Couple Money Podcast
This show is short and packed full of useful financial information for couples. There is also an accompanying blog where you can read more tips about how to get control of your finances as a couple. Learn while you sip spritzers by the pool? Sounds good to me!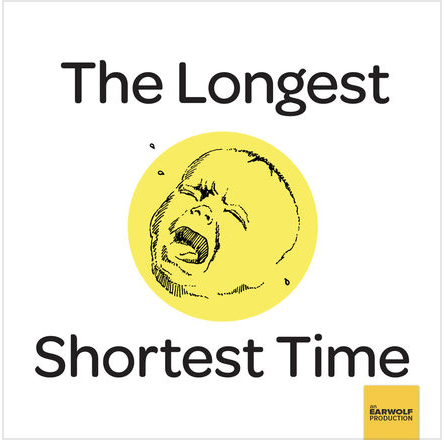 7. The Longest Shortest Time
The Longest Shortest Time is probably one of the most popular parenting podcasts in existence. Host Hillary Frank (This American Life) has kept many a parent company in the middle of night while they rock baby to sleep, or futz with formula by sharing the stories of parents everywhere. This has a very NPR feel to it so if you love your talk radio, you will love this show.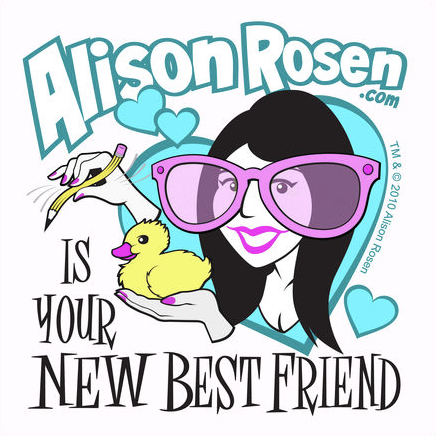 8. Alison Rosen Is Your New Best Friend
So. Much. Fun. Alison interviews fellow comedians and writers who share interesting stories about their lives. What makes this different from other celeb interview podcasts is Alison's unique commentary. Basically she asks questions that we're all thinking instead of schmoozing.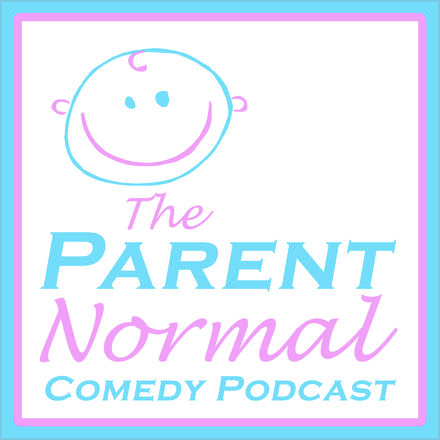 9. The Parent Normal
Who says dads can't be funny? Okay no one says that because in today's modern world dads are very much involved in raising their kids, and being funny. Chris Cate hosts the Parent Normal Comedy Podcast and is using his signature sense of humor to make us all say, "Hey! Dads are cool too!"
10. Songs for Jenna
This is a newer podcast that makes me wish I had a baby brother. Host Ryan Cassidy plays his favorite music from the 90's for his older sister every week because she used to hate his music when they were growing up. It's really fun to hear them banter about their sibling relationship as kids and also, listen to sweet ass 90's music.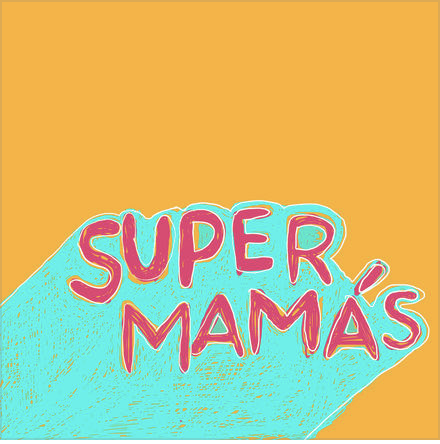 11. Super Mamás
Sisters Paulina and Bricia Lopez have carved out an entertaining niche for Mamás! They share parenting, cooking, and lifestyle tips with a latin flare. This is a clean podcast that everyone in the family can enjoy.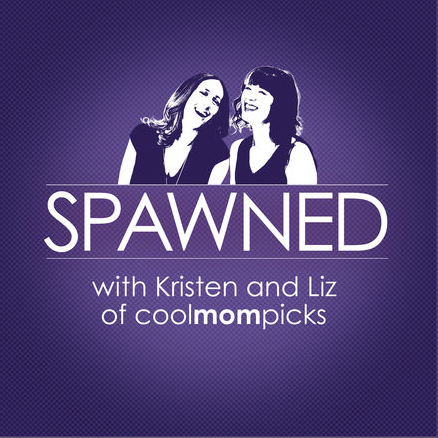 12. Spawned
CoolMomPicks.com founders Kristen Chase and Liz Gumbinner are clearly having a blast in this show. These moms are trendsetters online and are now crossing over into in the podcast world. What's great about these shows aside from the fun parenting topics, is the strong friendship these women have. Shows like this make me wish I had a co-host who gets my weird sense of humor.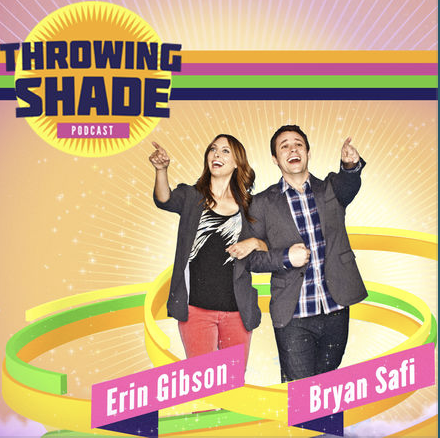 13. Throwing Shade
I love the bitchy vibe of this show (it's in the title!) These friends Erin Gibson and Bryan Safi get sassy every week to dish on pop culture topics. Listen! But do not listen with the kids. Save this one for after you drop the kids off at camp.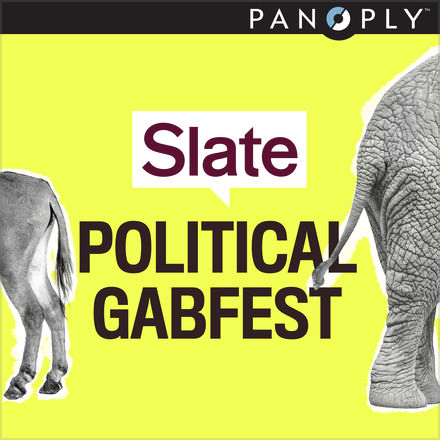 14. Slate's Political Gabfest
If you want to relax this summer, but not tune out of the lexicon entirely, then check out Slate's Political Gabfest. Slate's Emily Bazelon, John Dickerson, and David Plotz get down deep with topics like Brexit, mass shootings, and the presidential election. John Colbert has given it the seal of approval so you know it's smart, and entertaining.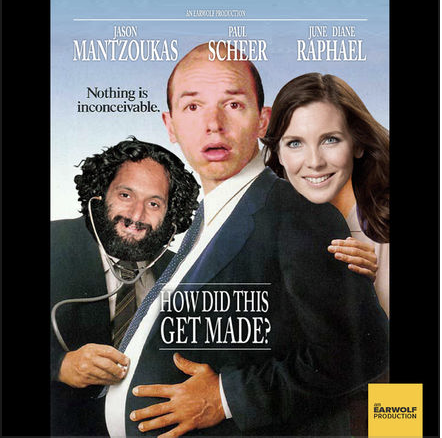 15. How Did This Get Made?
Have you ever watched a movie or TV show that was so bad you wonder, how did this get made? That's exactly what this podcast is about. Paul Scheer, June Diane Raphael, and Jason Mantzoukas hilariously skewer some of the worst-best movies ever made. This podcast is wildly successful and once you listen you'll know why.