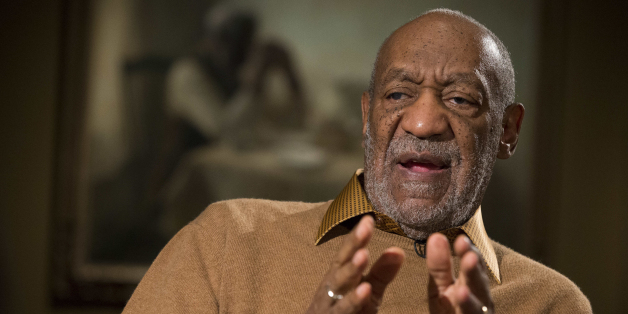 Allegations that Bill Cosby committed sexual assault against dozens of women have been the subject of much speculation over the past few months. Cosby himself had not spoken on the topic until this weekend, when he addressed the issue for the first time. In a very brief interview with the New York Post, Cosby urged the black media to "go in with a neutral mind."
Cosby's timing is no accident, as I believe that the media will have much more to "go in" to in the coming months. One of his accusers has filed a defamation case against him, and now he might have no choice but to address some of these allegations. Tamara Green, a lawyer in California, has hired the attorney who represented Paula Jones in her sexual harassment case against Bill Clinton, and together they may have found a way to force Cosby to respond to these allegations in a public forum. Green has filed suit, not for sexual assault but rather for defamation. She claims that in defending himself against her allegations in the media, Cosby called Green a liar, that she is not a liar, and thus Cosby has damaged her reputation.
Any sexual assault claim based on events that occurred in the '70s will likely be time barred and quickly dismissed. However, this claim is not. Her complaint is short, focused and will likely survive any motion Cosby's lawyers might file to dismiss it. The case will move on to the next step -- discovery. That means Cosby will have to sit down to a deposition. He will have to answer questions about the truth of his statements wherein he called Green a liar. In order to defend himself, he will have to explain why he believes Ms. Green is a liar. More importantly, he will have to answer questions on a topic he has refused to address for years. The fact that he spoke to the press just days after this suit was filed may be a recognition that he will soon have no choice but to speak -- at a deposition, under oath, with a court reporter transcribing every word.
We have seen defamation cases after allegations of sexual assault before, although the circumstances are usually very different. One of the most well publicized cases also tangentially involved Cosby. In 1998 Steven Pagones won a well publicized defamation lawsuit against Tawana Brawley, her attorneys and Reverend Al Sharpton for falsely accusing him of raping and assaulting Ms. Brawley.
(In an ironic twist, when Ms Brawley first claimed she had been assaulted, Cosby helped post a $25,000 reward for information on the attackers.)
That case was unlike this case against Cosby, since here it is the accuser who is suing the accused. Most of the time when defamation involves sexual assault allegations, it is the other way around. But here, with some creative lawyering, Green's lawyers have used defamation as a way to force Cosby to speak. He now might have to respond, under oath, to the allegations against him. He would have to do so within the legal system and not in the media. In the legal system, there are rules to protect all parties, and all parties will be subject to cross examination. It is often said that truth is an absolute defense to defamation -- let's see where that gets Cosby.