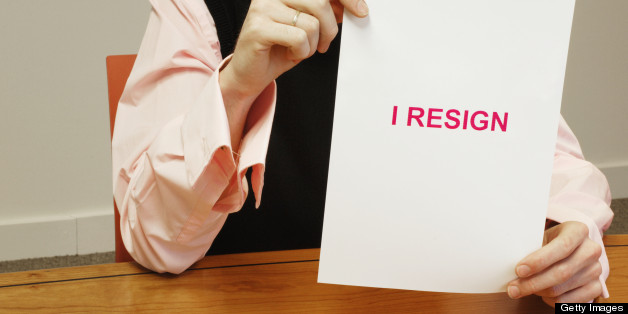 Gone are the days of your employees holding on to their jobs for dear life. As the recession slowly begins to turn around, you're likely starting to notice your employees gain the confidence needed to quit their jobs. While your employees are moving on to new opportunities, you're stuck with several vacant positions -- and the concern over how this will impact your company.
In order to be prepared for this trend, it's time to assess the direction of your company and its goals for creating new employees and retaining the ones you have.
It's time to discover new talent. If you're an employer who has faced turnover during the last few months, this could be a sign you need to freshen up your company's team. Start by re-evaluating your company's needs and the qualifications you're looking for in replacement employees. By doing this, you will be able to provide improved job descriptions that will attract the candidates you need and desire.
Understand there's room for improvement. When your employees quit, this can open the door for you to reinvent your company's culture. You can begin this process by evaluating what prompted your employees to leave in the first place.
Ask yourself: What is the mission of my company? How can I improve the way the company communicates these values? Do my employees feel like an asset to the company? Has the company created a trusting relationship with its employees? By asking yourself these questions, you can develop goals to help you create a company culture that encourages your employees to stay -- and even spread the word about your great work environment. Once you discover in what direction you want your company's culture to move, you will be able to hire people who fit.
Look at what you already have. Instead of focusing only on the employees who already left or are in the process of leaving your company, look at how you can retain your valued current employees. If your current employees feel like they haven't gained anything from your company, see if you can provide training to help them be successful.
You should also make sure your employees feel like an asset to the company and listen to their needs. When you make your employees feel respected by management, it's one step closer to creating an environment that promotes success.
Don't be too picky during the hiring process. It's important for you to find a balance while searching for candidates. You don't want to fall into the trap of becoming too selective in your hiring process or sounding vague in your job postings. When advertising the requirements for your open position, state the skills and talents you desire, yet be open-minded to applicants who don't meet every single requirement.
As an employer, you must be flexible in your hiring process. If the applicant has the skill set you seek but lacks the desired number of years of experience, you should still consider them for the position. Remember -- not every candidate must be a cookie cutter version of your "ideal" employee.
What will the future look like for employers?
Be prepared to create new ways to make your employees want to stay. Ask your employees how they picture their career in five years with your company. This will help you understand your employees' needs and career goals. If your employees mention opportunities for growth or more benefits, take this into consideration and do your best to find ways to incorporate it into your company's mission.
Remember, even though it seems scary for your company to lose valuable employees, it's important to be aware of the advantages and disadvantages of this situation. Always be on the lookout for ways to improve the work environment and retain the talented employees you already have.
Has your company faced turnover in 2013? How are you coping as your employees leave?