The genre of boudoir photography had quietly been on the rise until lately. Now a booming industry, and although the term boudoir means "a woman's bedroom or private room," both photographers and clients are overcoming fears and inhibitions to indulge in bedroom photo shoots.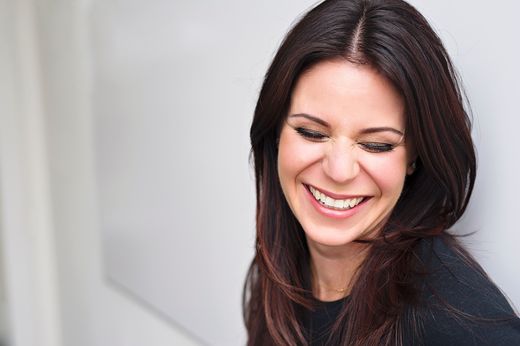 Photo Credit: Ali Dudley
One photographer in particular is at the forefront of the industry by utilizing a significant campaign that helps women feel femininely inspired, all while guiding other photographers into this frontier. Jen Rozenbaum, author of Boudoir Photography Cookbook: 60 Recipes for Tempting Photos, understands both women and the industry. Sharing ideas in her quickly ranked #1 in New Releases on Amazon, due to her ever growing devoted following, Jen continues to spark interest in the genre.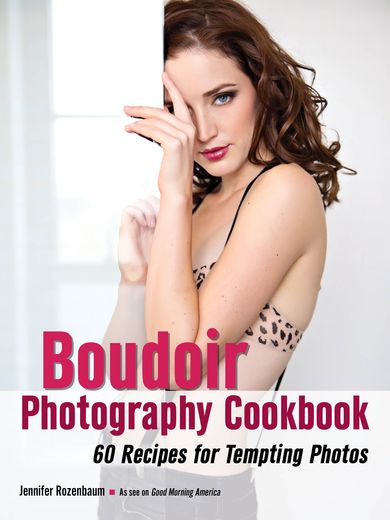 Fascinated by Jen's appeal and approach, I reached out to her for some answers. True to her nature, she was happy to respond.
HH: What is the origin of your Shamelessly Feminine campaign?
JR: #ShamelesslyFeminine was a hashtag and message I started last year. It was a cumulation of a few years of digging deep. I wanted to understand why boudoir was so important to me, and why I do what I do!! I discovered that it was really important for me to give women a space to be who they truly are without judgement. In this day and age there aren't many places like that. I want women to feel accepted for exactly who they are. That might mean lingerie, combat boots, nudity, or really whatever they want. It's about shedding your clothes along with your inhibitions. By doing something daring and out of your comfort zone you grow and it reaffirms the woman that you truly are. So many of my clients are finally able to stop apologizing for who they are after a session with me. It builds confidence, self-esteem and self-awareness.
HH: How do you make a nervous woman feel comfortable in front of the camera?
JR: Every client is nervous. We talk. A LOT! Being a photographer isn't really my job, I am what I consider a "photogratherapist." Women tell me about their lives. Their ups and downs. I celebrate with them, cry with them, and sometimes even give them permission to do things that they really want to do. I also share my thoughts, feelings and life stories. What I do is not about the photos and all about the moments in between. The photos are the souvenirs.
HH: It's Friday night - what are you usually doing?
JR: Friday nights are the night that my family and I reconnect. I have two elementary school aged children that have VERY busy schedules. Along with my husband's and my schedules, family dinners are tough. So on Friday nights we try to fit in dinner, family time and some fun. It's a time to forget work, put the phones and computers away and reconnect.
HH: What are the biggest technical challenges in creating boudoir images?
JR: I am not sure if this is a "technical" challenge, but I find that most photographers don't know anything about lingerie and how to guide their clients into what the proper thing is to wear for their bodies. Clients know even less than we do. Wardrobe is the foundation for good posing. If you have an outfit that flatters, you can put women in almost any pose. If the outfit isn't flattering, it makes posing more limited and less flattering. I created a guide for photographers to learn about lingerie to help them. If you shoot boudoir it's very important to get out there and educate yourselves about what is in the stores and how it works.

HH: What advice do you have for other pros?
JR: My advice would be that being a photographer is hard work. It's something you consistently need to work at. We really run two businesses. The first is the business end of things and the second is the artistic end. We have to keep working to get good at both of them. Don't be afraid, take calculated risks. Try something, if it doesn't work, try something else. Have faith in yourself and follow your passions!
HH: What #1 takeaway do you want photographers to gain from your workshops?

JR: I want them to feel shameless. Shameless in expressing themselves as artists and really truly finding their own way. I want them to leave my workshops with a sense of confidence and excitement to take what they learned and make women feel #shamelesslyFeminine too!
Thank you, Jen!
Jen actively engages with her over 10K followers on her Facebook business page. Additionally, her website invites both photographers and clients into the world of boudoir photography.