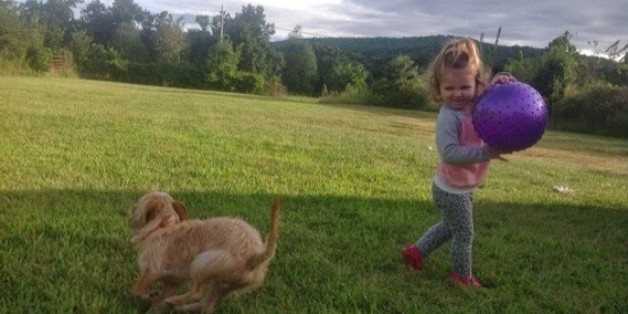 Maddie, my innocent almost-2-year-old, has developed a physical and mental dependence on the drug that stopped her debilitating seizures. At the beginning of this journey, we couldn't wait to get our hands on this miracle drug. I remember feeling like it was Christmas morning while we waited for the FedEx truck to pull into our driveway. That same drug that gave us seizure freedom has now left us with it's very strong side effects: Withdrawals.
When I think of the term withdrawals, my mind immediately goes to drugs, alcohol or prescription medicine abuse.
My mind does not think of a happy, innocent toddler.
Maddie's withdrawals are very scary. She will stop in her tracks, look frightened and her body will start to shake or tremor -- like what we would do if we felt an earthquake. She looks scared of the shaking, and then tries to grab onto something to stabilize herself.
It's really heart-wrenching to watch. I feel helpless and my heart plummets when I see the look on her face. I usually run over to her, hold her and assure her that she is OK. I whisper to her that it will be over soon.
As much as I am trying to console her, I can't help but think the words I speak are just as much for myself. I so badly want someone to hold me, assure me and tell me it will all be over soon.
I think that is the one of the hardest parts of this disease. There is no definite end. With most things in life, there is a beginning and end. When you think the end has come (weaning meds), the Tuberous Sclerosis monster comes out and reminds you that this battle is never over. To know that each day, month or year will bring a new challenge is very overwhelming.
When these feelings of despair start to creep in, I run to the only thing that comforts me. His word. When nothing else makes sense, His word soothes my soul and reminds me that although TSC has no end, we have heaven to look forward too. No tears, no TSC, just happiness in the arms of our Lord.
My heart longs for a day where we can have a "normal" life with our daughter. I don't want seizures. I don't want withdrawals. I don't want to have fear of what might happen at night when she's sleeping. I don't want these things...
But for now, I will live this life with gratitude, trust in His plan and ask that God would guide us, deliver us and allow us the opportunity to glorify Him.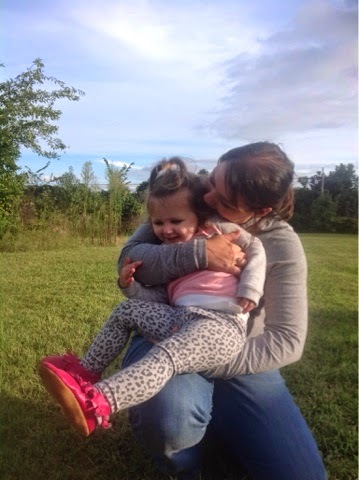 Hear my cry, O God; attend unto my prayer. From the end of the earth will I cry unto thee, when my heart is overwhelmed: lead me to the rock that is higher than I. (Psalms 61:1-2 KJV)