We all hope that our kids will choose great role models. When it comes to this... I may have hit the jackpot. My 5-year-old, Zakary, worships the Dapper Dans of Disneyland.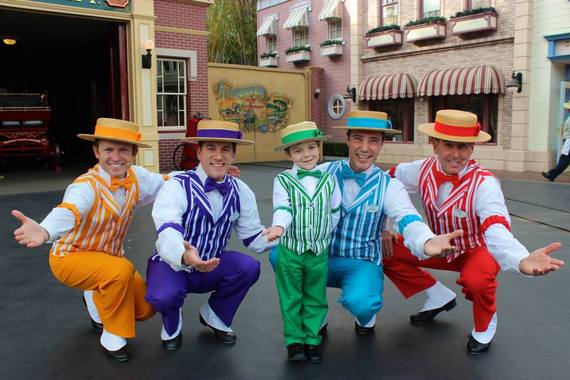 They sing and dance and perform like the professionals they are, on the main street of the most popular amusement park in the world. No pressure, right? While maintaining perfect harmonies, cracking silly jokes and tap dancing, they can be faced with all kinds of unpredictable scenarios.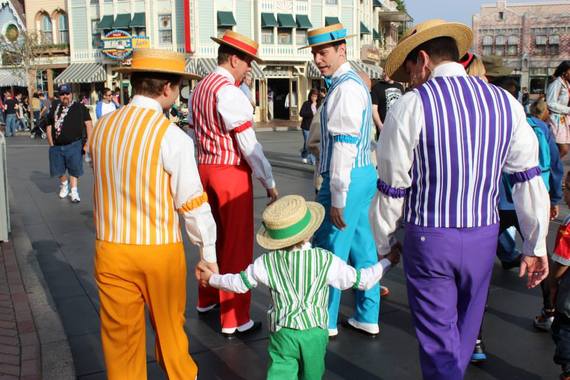 One of the benefits of being a Dapper Dan is the gaggle of swooning girls that follow them. These guys are handsome, and don't take themselves too seriously, making them incredibly attractive to fans of all ages. They are nice to tourists, nice to children, they dance with moms and cajole with dads. They are kind to the strangest of people, even when they are misbehaving and interrupting their performance. Street performing comes with the challenge of not having the barrier of a traditional stage and seats. This kind of work is not for the faint of heart. My son is fascinated by their ability to adapt, and through his eyes, they are super heroes.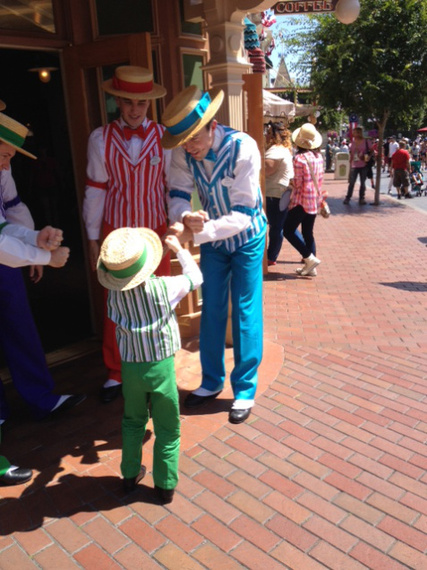 While most 5-year-old boys want to leave the house with a cape or a sword, mine now prefers a skimmer hat, some tap shoes, a striped vest and bow tie. He has learned these duds make the REAL princesses melt, strangers happy, and most of all, he gets to spend a few minutes with the guys looking just like them. To him, the word Dapper is defined as: gentlemen who are handsome, powerful, talented and very nice super heroes who can sing and dance, and play this really cool chime thing.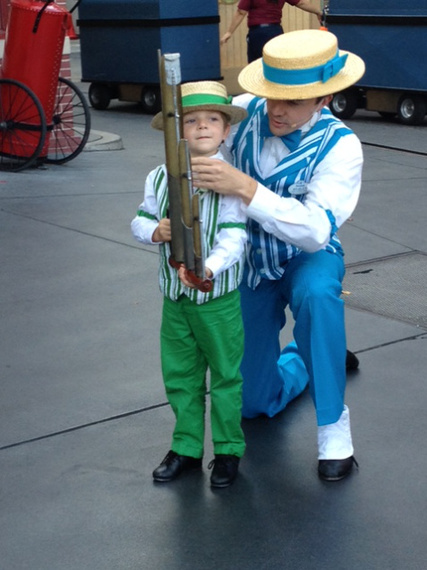 Did I mention he thinks they are super heroes?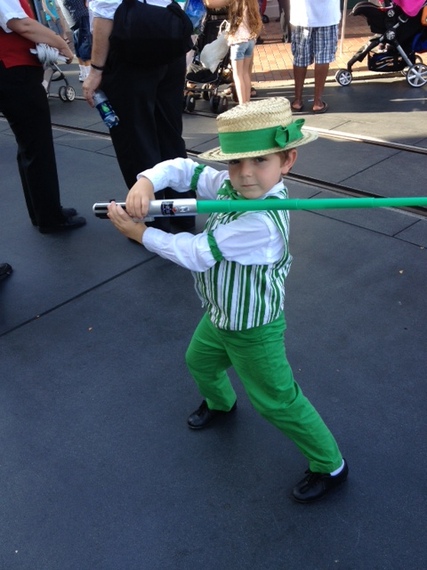 He loves them all, and doesn't like to say he has a favorite, but on most days, he will say there is one that he thinks is "just like him." Usually this guy is dressed in yellow, sings tenor, and isn't quite as tall as the other guys. Zakary noticed this right away, and told me he is just like him. "Mom, I'm a little bit smaller in my class but I can do everything all the taller boys can, just like the yellow Dapper Dan." I've had the great pleasure of sharing some of Zakary's thoughts with this tenor, and he listens like a friend would. I did tell him we would be coming on a particular day, and that Zakary had requested a photo with just the two of them. After most sets, the guys take a moment and take pictures with their fans like this one with the lead singer that Zakary is also very fond of.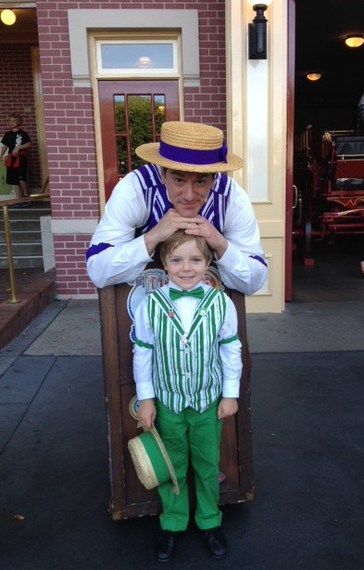 What happened next brought so much joy to our family. While waiting for the Dapper Dans to do one of their shows, I see unprecedented glee come over my child. My eyes welled up as I see that the "usually in yellow" tenor, was dressed in green, JUST.LIKE.ZAK. He couldn't believe his eyes, and I could barely see through mine.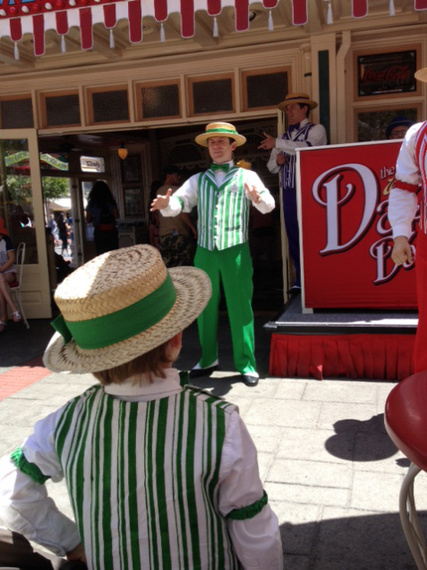 It is one thing to have your child love something so much. It is completely another when you see that love returned.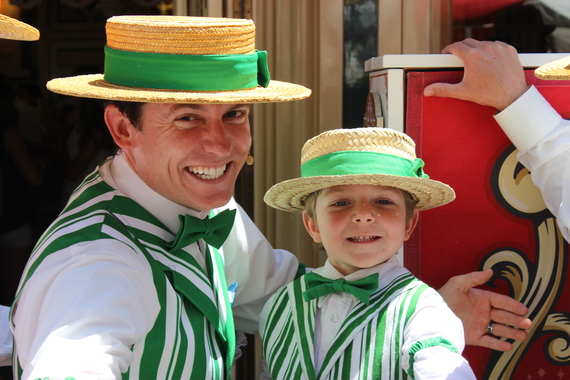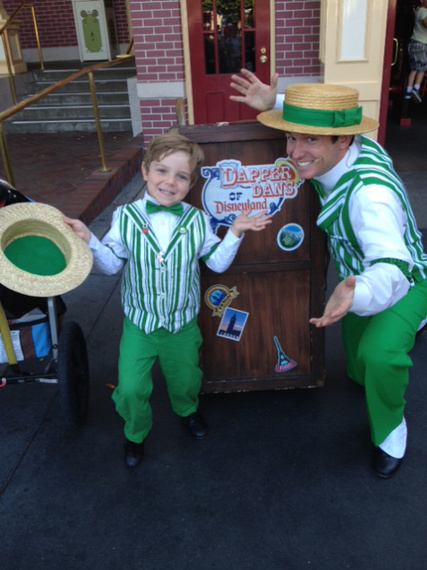 I think it is pretty obvious what is good about this. What a blessing.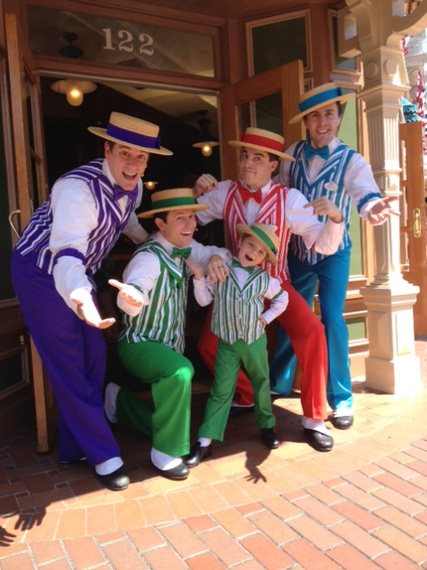 Photos: Maya Novicki