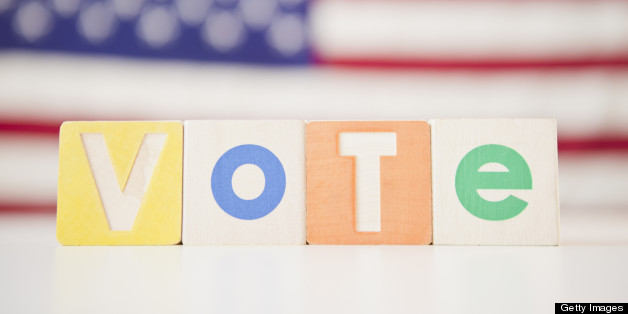 The youth voter turnout in recent years has demonstrated the movement of young voters who cannot be ignored. Young people in this country are taking a stand for the issues that matter to them. As an organization that helps build political power for young American voters, we have experienced firsthand the strong activism of voters under 30 in the past several elections. These generations turned out to the polls because of their passion behind issues, their interest in the future of their country, and their desire for action.
Candidates on both sides of the aisle have won Rock the Vote awards for their efforts to address the issues that matter to young voters and initiatives to reach out to them across the nation. When their issues of concerned are addressed, young people show up. And there's perhaps no better example than comprehensive immigration reform.
With almost 20 percent of 18-24-year-olds in America either foreign-born or having at least one foreign-born parent, immigration reform is an important issue for youth voters. Even to those who are not personally impacted, many of them have friends or peers affected by our broken immigration system -- and they want it fixed.
Sixty-eight percent of young people nationwide support immigration reform, including a pathway to citizenship that is found in the Gang of Eight immigration reform bill. Young people also support the revised provisions of the DREAM Act included in the comprehensive reform package currently under consideration in the U.S. Senate. The truly bipartisan manner in which these reforms are being sought gives young people hope that something can finally get done.
Each year, 65,000 young people graduate from high school with little hope of maximizing their potential solely because of their undocumented immigrant status. As high school graduations currently take place across the country, it is hard not to think about the future for these children. A vast majority of them were brought to America through no fault of their own. But they have grown up as Americans and know about the country they came from only through stories their parents tell them.
Are we to leave them to live in the shadows?
Youth in America, like everyone else, have been impacted by the economic downturn. They recognize that not only is it impossible or undesirable to round up the 11 million people who entered this country illegally and deport them, but it is also not financially feasible. The $285 billion over five years that it would cost, as estimated by the Partnership for a New American Economy, is simply too steep a price to pay in these economic times they believe.
Rock the Vote has helped young voters become empowered over the last several cycles in the electoral process. They are becoming more empowered in the governing process in Washington. They have a voice and need to be heard. We are making it even easier for them to communicate with their elected officials via the social media that they already use daily. Today #iMarch for Rock the Vote with other partners from all sides of the political spectrum as part of the March for Innovation. I invite youth in America and all Americans to join me at www.MarchForInnovation.com to send a message to your senators and representatives through Facebook and Twitter.
At Rock the Vote, we encourage all young people to get involved in this debate, and we encourage our elected leaders in Washington to listen to the youth of this nation and reform our broken immigration system now.