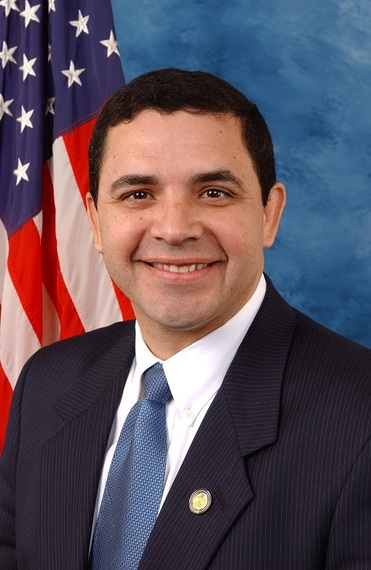 100% ... 70% ... 51% ... 49% ... 29% ... That's the sound of Rep. Henry Cuellar's (D-TX) national score from the League of Conservation Voters plummeting over the last five years. Indeed, after scoring a perfect 100 percent in 2009, Rep. Cuellar scored just 29 percent in 2013.
That 29 percent score includes votes to block the Environmental Protection Agency (EPA) safeguards designed to protect public health and the environment from toxic coal ash and to stop the Department of the Interior from reducing methane emissions from oil and gas drilling operations on public lands. (Methane is a super pollutant with an impact on climate 20 times greater than carbon dioxide.)
On his official House website, Rep. Cuellar practically boasts about his 2014 vote to prohibit the EPA from taking ANY action or consideration of carbon pollution to address climate change, and to exclude carbon pollution from the definition of air pollutants. Yet back in 2009, Cuellar voted yes on the House bill to take action on climate change.
We did a little digging and found an interesting pattern. It turns out that while Rep. Cuellar's pro-environment votes went way, way down, his contributions from the oil & gas industry went up -- way, way up.
In 2006, Cuellar took in $52,100 from Big Oil, which was the 6th largest industry contributing to him. In 2008, the industry rose to being his 3rd largest source of contributions. In 2010 and 2012, it was the single largest source, giving him $96,375 and a whopping $117,700 in those two cycles respectively. Polluters seem to be willing to reward dirty votes handsomely.
Our advice: Given that Texas is expected to face some of the more dire impacts of climate change than any other state in the country, we hope Rep. Cuellar will go back to standing up for action against climate change, even if it means losing out on cash from mega-polluting political donors.