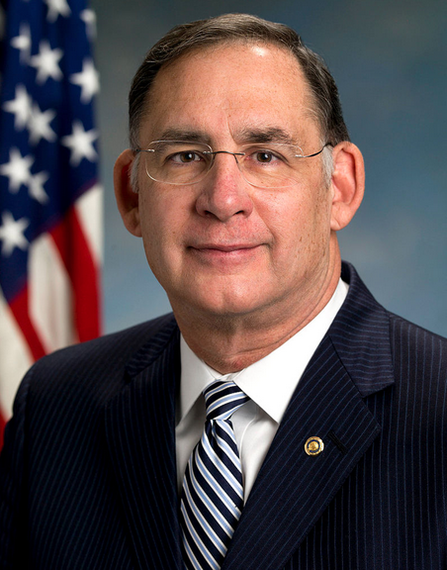 Arkansas Senator John Boozman may have done well as an optometrist before he was first elected to public office in 2000. But, when he shares his views on energy policy, it appears he needs to get his vision checked. His short-sighted plan for our nation's energy mix would put America and the world on a path to a dangerous and dirty future.
Boozman clearly doesn't understand the clear and present danger from climate change, nor grasp the economic opportunities of renewable energy. He has stated that acting to limit carbon pollution would "destroy our economy" and has signed the Koch Industries' Americans for Prosperity No Climate Tax Pledge.
Boozman's views echo those of oil and gas lobbying groups. The fossil fuel industry contributed $87,402 to his campaign since 2009. Those lobbyists for dirty industries must have been pleased with Boozman's outspoken support for expanding offshore drilling in the Gulf of Mexico and opening up the Arctic National Wildlife Refuge in Alaska to exploitation.
With seats on two key Senate environmental committees, Boozman is in a good position to push the oil and gas industry's agenda. He has voted to continue subsidizing wealthy oil companies while also reducing their corporate income taxes. He is also currently pushing hard to block the EPA from reducing dangerous carbon pollution from power plants, even co-sponsoring a resolution to do so. His voting record reads like a hit list on the environment. That's why his lifetime score with the League of Conservation Voters is a miserable 8 percent.
Our advice: When four former EPA Administrators who served under Republican Presidents recently testified in his committee, Boozman's laughable response got him a climate change eye exam on the Daily Show. Boozman should stop listening to oil and gas interests, and support policies that keep his constituents healthy and that move us toward clean, abundant renewable energy sources for our future.