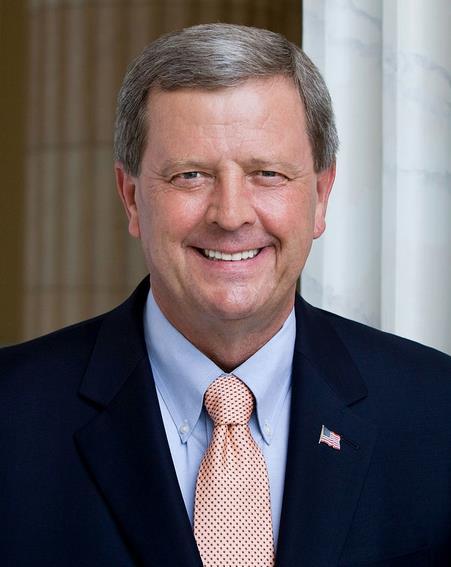 Congressman Tom Latham represents a large, windy district in Iowa. But unfortunately the winds of change don't seem to have blown strongly enough to change his outdated views on energy and climate policy.
Latham supports "an all of the above energy policy that utilizes responsible energy exploration and efficient uses of American sources of energy". But his version of "all of the above" has meant promoting the agenda of dirty polluters rather than investing in renewable energy that Iowans support. He is also fighting to stop the Environmental Protection Agency from cleaning up carbon pollution from power plants and voting to block the Department of Interior from regulating dangerous methane gases that escape from oil and gas drilling operations.
On everything from letting toxic coal ash dirty our rivers and streams, to allowing offshore drilling, Latham has voted the wrong way almost every time. This is why he has a terrible lifetime score of 8 percent from the League of Conservation Voters, and only 4 percent for 2013. Rather than use his power to be an environmental champion he is using his seat on the House Appropriations Committee, to negatively influence the outcome of many pieces of environmental legislation.
While Latham is not running for re-election in 2014, he has already raised over $1 million in this cycle which he can pass on to other #Dirty$Denier$ as the election nears, including Joni Ernst who is running for the open Iowa Senate seat. He was the highest recipient of funds from the Bluegrass Cmte PAC, affiliated with Sen. Mitch McConnell. And has also received $15,000 from John Boehner's conservative Freedom Project and the Pioneer PAC, a conservative PAC supported by a number of dirty energy businesses and individuals. And while he has promised to refund some donations, with $871,499 still on hand, he has the power to spend big as Election Day nears.
Our advice: It is good news that retirement will take Rep. Latham and his dirty votes out of Congress. We only hope that as he enters private life he, works to promote Iowa's growing wind industry rather than using his new-found free time to continue supporting outdated, dirty energy.