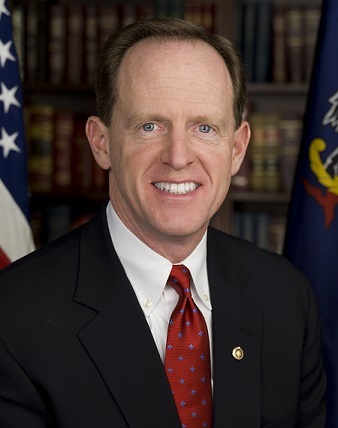 One look at Pennsylvania Senator Pat Toomey's voting record in 2013 explains why he is the winner of our next Dirty Denier$ award. He voted against every piece of environmental legislation except one. This includes votes against disaster relief for Hurricane Sandy, military investments in biofuels, clean water protections, climate change safeguards, toxic air pollution from power plants--even the confirmation Gina McCarthy as Administrator of the Environmental Protection Agency.
To top off his dirty votes, Senator Toomey's number one campaign contributor is the conservative Club for Growth, which has donated $865,283 to him. He served as the Club's president after leaving the House of Representatives and before winning a seat in the Senate in 2010. The Club has a history of opposing action on climate change and wrongly asserting that climate action would impose tremendous costs on the American economy. He has also received $445,966 from the oil and gas industries.
He's certainly continued to make the Club and his polluter donors happy. Senator Toomey has earned a lifetime score of just 9 percent from the League of Conservation Voters (LCV) and was named to their Dirty Dozen in 2010. In naming him to the Dirty Dozen, LCV cited his support for "dangerous oil drilling off of America's coasts as well as in Lake Erie" and "his staunch opposition to comprehensive energy and climate legislation that creates jobs, reduces pollution and increases our national security a key part of his campaign." It's not just his voting record and campaign contributions from dirty polluters which show he's a dirty denier, he's said it himself. When running for Senate in 2010, Toomey said that the notion that humans are causing global warming is "very much disputed."
Our advice: Get the facts, Senator Toomey. The science behind global warming isn't in doubt. Get up to speed and start taking action. Otherwise, you might find your constituents taking action to elect someone who will.