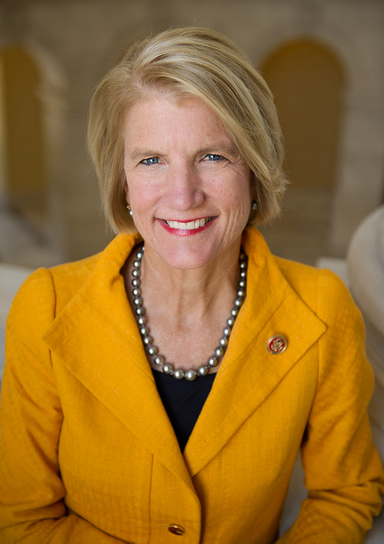 Congresswoman Shelley Moore Capito has received $865,436 from the Mining Industry over the course of her career. This is more money than any other House or Senate candidate besides House Speaker John Boehner and Senate Minority Leader Mitch McConnell. But, while she hopes to turn this Senate seat from blue to red, it also appears that she plans to turn our air black as she pushes for more coal in our national energy mix.
Mining interests support Capito, and she has supported them by voting numerous times against the health and safety of Americans. In 2013 alone, she voted against safeguards for the water we drink, the air we breathe, and the lands that belong to the American public. She voted to allow coal companies to continue polluting America's waterways with toxic coal ash, voted to block the federal government from setting protections around hydraulic fracturing (or "fracking") for natural gas and oil, and also voted against allowing the Department of Interior to limit methane emissions from oil and gas drilling operations. This is why Capito's voting record earned her a score of only 4 percent in 2013 from the League of Conservation Voters.
Capito already had an abysmal LCV lifetime score of 21 percent, but it appears that her voting is getting worse and worse over the years. Who knows how bad it will get if she makes it into the U.S. Senate?!
Rather than investing in clean energy jobs to stimulate West Virginia's economy, she recently supported subsidies for dirty fossil fuels while cutting funding for renewable energy and energy efficiency. And she's beating the war drum against the EPA's plan to limit carbon pollution from power plants, showing up to oppose the regulations at an EPA hearing, and being a leading voice in Washington, D.C. in support of coal.
Our advice: While Capito claims to care about the future of America, she consistently votes against the health and safety of her constituents and of all Americans. She should support policies that invest in cleaner jobs for her people and cleaner energy for our future. Keeping Capito as far as possible from the U.S. Senate is the best decision for America's people - our air, our water, our land, our economy and our health.