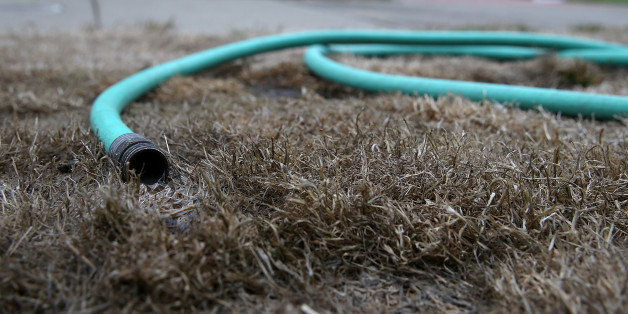 When my husband collapsed at a small gathering a few weeks ago, climate change was the farthest thing from my mind. I was too consumed with getting him to the hospital, holding his hand through the pain, and trying to appear calm when his legs stopped working. Later when doctors entered the room in protective gear, told us Don had meningitis, and said that it was often linked to West Nile Virus, the link still didn't quite compute. I was trying to comfort him, reassure our young children that Daddy was going to be fine, and remind myself to breathe as I saw the strongest man I know cry because his head hurt so badly. A few days later when we finally were able to leave the ICU, I finally realized that climate change could be hitting home.
West Nile Virus is an infectious disease spread by mosquitoes. Scientists say that warmer temperatures and drier conditions brought on by climate change increase the risk of the virus.
Here in drought-stricken California, creeks and washes have turned into tiny puddles of standing water and brought infested birds and mosquitoes into closer contact. Communities across the state are seeing more cases than ever before. As of last week, 181 Californians were diagnosed with the virus -- a 79 percent increase compared to this time last year.
Most people sickened by West Nile recover quickly, but some develop serious complications, including meningitis, an infection of the brain lining. Although we still don't have confirmation that West Nile caused Don's meningitis, we do know that the young woman next door to him in the ICU had West Nile and was intubated because she was so sick. We are so incredibly thankful Don responded well to treatment. Though he is still dealing with excruciating headaches and intense fatigue, we know we are very, very fortunate.
We may never know for sure if Don's meningitis was caused by West Nile Virus -- blood tests are often inconclusive. But I do know this: climate change isn't just about weather forecasts and computer models. It's about our families.
It's about families trying to keep asthmatic children safe during heat waves and dirty air days. It's about families struggling to hold on to livelihoods in the midst of drought. It's about families draining nest eggs to rebuild homes after fire, floods, and storm surges.
People are looking for answers, and leaders ignore them at their own peril.
When House Speaker John Boehner (R-OH) or Senator Marco Rubio (R-FL) claim they can't talk about climate change because they aren't scientists, they reveal how out of touch they are with the many families coping with climate-related health problems and extreme weather.
Presidential hopeful Rand Paul (R-KY) showed his disregard when he criticized Hillary Clinton's recent clean energy and climate speech. He said, "For her to be out there saying that the biggest threat to our safety and to our well-being is climate change, I think, goes to the heart of the matter of whether or not she has the wisdom to lead the country, which I think it's obvious that she doesn't."
Paul is the one missing the obvious message here. An ABC News poll found that 7 in 10 Americans view climate change as a serious problem facing the nation and support federal measures to reduce greenhouse gases -- even if it raises their energy costs, which NRDC analysis confirms it will not.
The majority of Americans favor climate action, because we want to shield our families from harm and create a better future. Smart candidates recognize this. They connect the dots between climate change and people's daily lives. They vow to make communities more resilient by shoring up infrastructure and training medical staff to treat emerging threats such as West Nile Virus. They explain that the EPA's proposal to limit carbon from power plants will create jobs.. And they win: voters favored clean energy and climate champions up and down the ticket in the 2012 elections.
We need to elect more champions this year, so our nation can finalize carbon pollution limits and take further climate action. The stakes are so high. Climate change threatens our families' health and well-being. And as I realized when Don collapsed, it can make its presence known in fast and painful ways. We can't afford to lose more time to denial and disregard. We must act now.