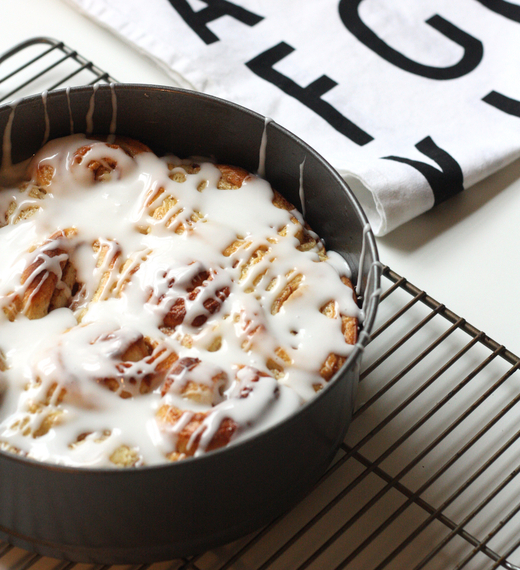 It's getting crisper outside and fall weather is here full force. I even started snowing in some parts of the country this week. There is nothing like a good cup of hot chocolate and cinnamon rolls while watching the wind pick up leaves outside or hear the rain drops against the window this time of year. In Bergen, where I am from in Norway, it used to rain a ton so fall and winter would include lots of time spent inside and everyone would do anything to make it extra cozy.
Skillingsboller or Cinnamon Rolls are one of my favorite Norwegian Recipes and there are tons of different kinds you can make, but today I'll share one with a twist. I am a total sucker for baked goods, so delicious! I've shared the recipes for regular Norwegian Skillingsboller and Norwegian Skoleboller in the past if you're looking for something even sweeter with a little coconut kick, but today it's all about the cake.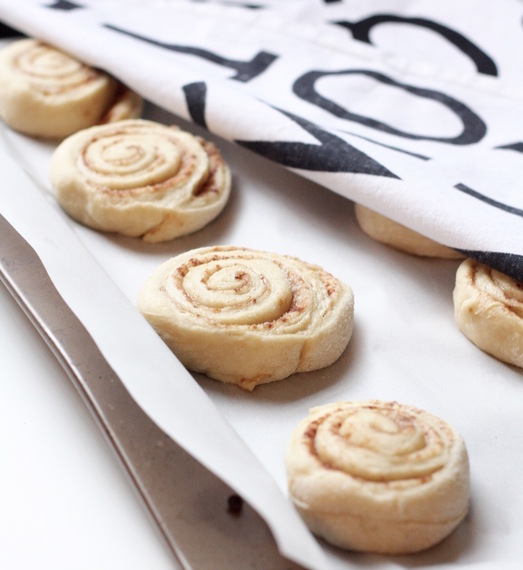 Skillingsbollekake or Cinnamon Roll Cake is basically cinnamon rolls, but in cake form. It makes for a pretty table spread and you get more of that gooey, delicious frosting on there! The holidays are right around the corner and there might be a few surprise visits coming your way. Everyone loves a good cinnamon roll and the cake elevates the look of it!
Ingredients for Cinnamon Roll Cake:
Cinnamon Rolls Dough
2.5 cups all Purpose Flour (6 dl)
3.5 oz of Sugar (100 grams)
0.5 tsp Salt
0.5 tsp Cardamom
0.5 tsp Baking Powder
3.6 oz of Butter. I use Kerrygold, because I like the taste of european butter better (100 grams)
1.5 cups Milk (3.5 dl)
2 packs of rapid expanding yeast
1 Egg
Cinnamon Rolls Spread:
Cinnamon Rolls Frosting:
Blend all dry ingredients and heat up milk and butter to 98.6 degrees. Knead the dough together and spend some time kneading it. This will really make a difference is how fluffy the buns get when they are done. If you have a kitchen machine, use the kneading hooks. Let the dough rise for 30 minutes while you do something fun, bake them out and let them rise again for 30 min.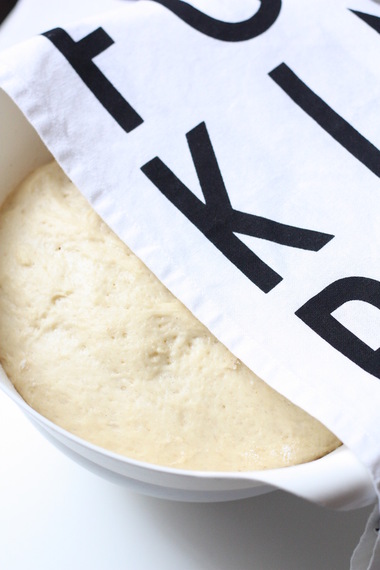 Bake at 435 Fahrenheit or 225 Celsius for 13-15 minutes until the cake or buns are golden brown on top. Add frosting or vanilla custard and enjoy! :)
For full instructions, and more pictures you can find the recipes for Norwegian Cinnamon Roll Cake, Norwegian Cinnamon Rolls or Norwegian Sweet Vanilla Custard Rolls on my blog.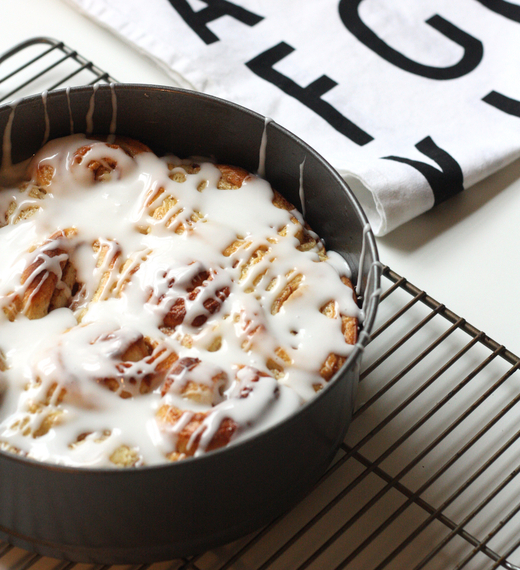 Looking for Norwegian recipes, but not this one? Visit my blog Repolished.com for more delicious Norwegian recipes.