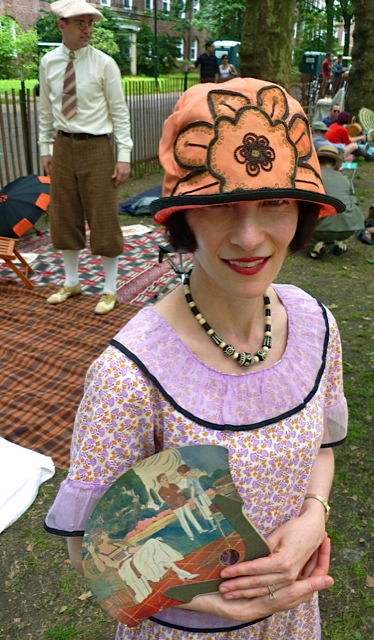 For some, like me and my husband, the annual Jazz Age Lawn Party on Governors Island is a fantastic excuse to seek out and purchase authentic 1920s dresses, cloches, plus-fours, and boaters through the year. And of course, it's a long-standing (7-years-running thus far) harbinger of summer. To others, perhaps stumbling on 6,000 fairly young people picnicking and partner dancing to hot jazz one weekend this past June, the event is utter surprise and revelation.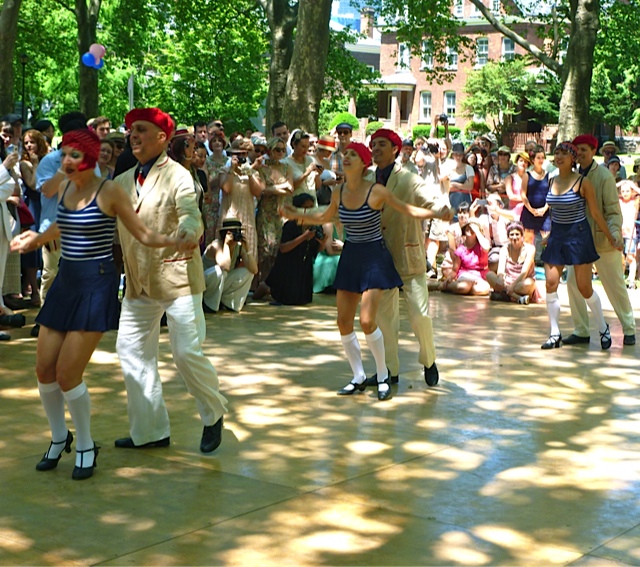 Where did all of these would-be Scott and Zeldas come from? I think we've been here all along, but now we have a very public outlet through this special weekend... a "gateway" that brings more folks into the fold. Indeed, over the years, a relatively simple and small dance/music event has grown from a hundred or so jazz enthusiasts, swing dancers, and friends of bandleader/organizer
Michael Arenella
into something of a flapper festival on a whole different scope.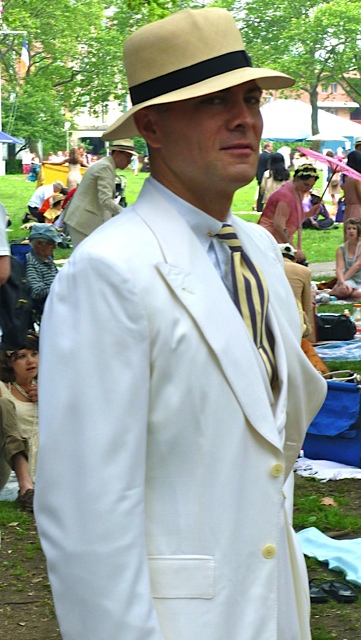 Word has gotten out in a big way between Facebook and media coverage (it photographs well), while being egged along further by programs and films such as Boardwalk Empire and The Artist. If the June weekend's attendance is any signal, there are growing legions who embrace the 1920s for at least a few days each summer.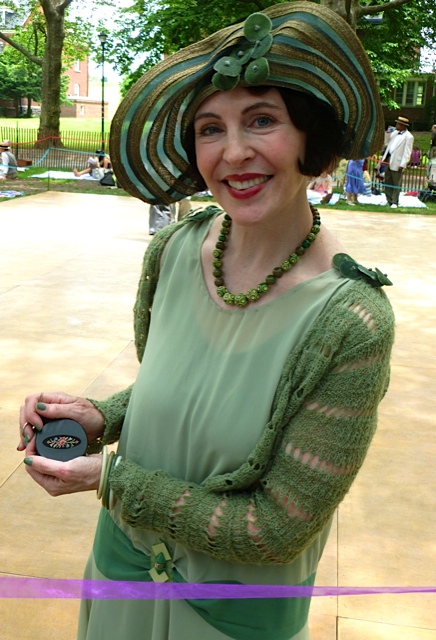 Happily it's not too late this year to celebrate the jazz era on this scale. The event returns to Governors Island this coming weekend, August 18/19... and once again offers live music (Michael Arenella and his Dreamland Orchestra and others), Charleston and Peabody lessons, dance performances, vintage cars, food and drink, a pie recipe contest (the results are happily eaten by the crowd), and a wooly but wonderful Bathing Beauties and Beaux Promenade.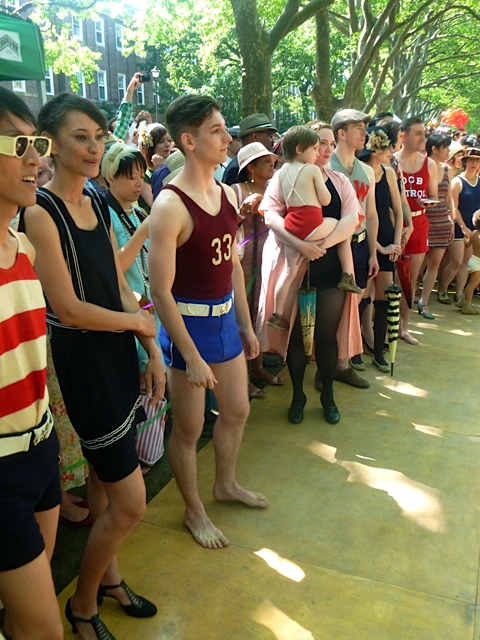 (images courtesy of a picnicking companion and Art Deco enthusiast Robert Bryan). Click here for event Information.