Warning: This post contains artistic nudity which may be considered inappropriate for some audiences.
The image of Pinocchio's nose growing longer each time he tells a tall tale is a ubiquitous one from childhood. Currently on television, there is a commercial for an insurance company where two executives from a competing company make a statement and their pants instantaneously catch on fire. The allusion is brilliant: without any verbal cue, the words "liar, liar" pop into the viewer's head.
Yesterday, a member of the Aspen Art Museum staff came into my office with a copy of a press release regarding the Whitney Museum's disavowal of sponsors on the eve of this year's Whitney Biennial. In fact, it was a spoof of a Whitney press release, echoing a similarly fabricated document issued a number of years ago on the occasion of the 1970 Whitney Biennial.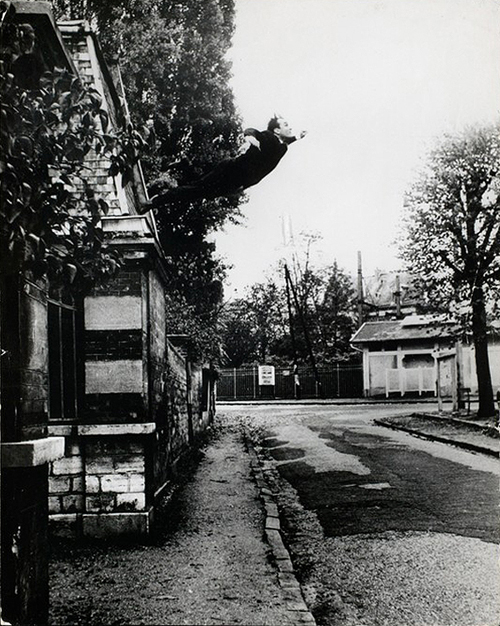 Yves Klein: Leap into the Void, photomontage by Harry Shunk of a performance by Yves Klein at Rue Gentil-Bernard, Fontenay-aux-Roses, October 1960. Image via letatdelart.
Pranks have long been a staple of art and the art world. For many years, people always believed a photograph. Due to the mechanics of the medium, there was an assumption that what you saw was indeed true and had, of course, happened. Hence, the power of Yves Klein's photograph Leap into the Void (1960) where it appears that the artist has flung himself out a window only to land with certain pain, if not disfigurement and death, on the pavement below. Later it was revealed that the image was in fact doctored and a mattress, while invisible, had always been there.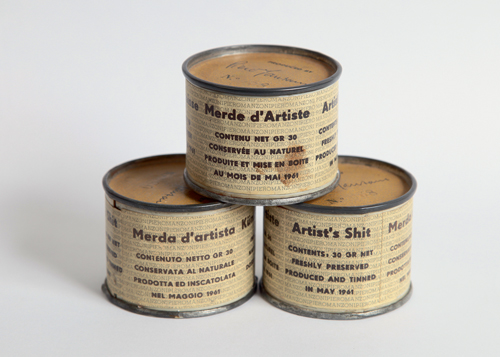 Piero Manzoni: 3 cans of Merda d'artista (n. 58, 68 e 80), May 1961. Photograph: Bruno Bani, Milan. Fondazione Piero Manzoni, Milan, in collaboration with Gagosian Gallery, New York.
In 1961, Piero Manzoni apparently canned and sold his own excrement -- in an edition no less. One could not find out what was really in the cans without opening them; but doing so effectively negated the value of the work just purchased.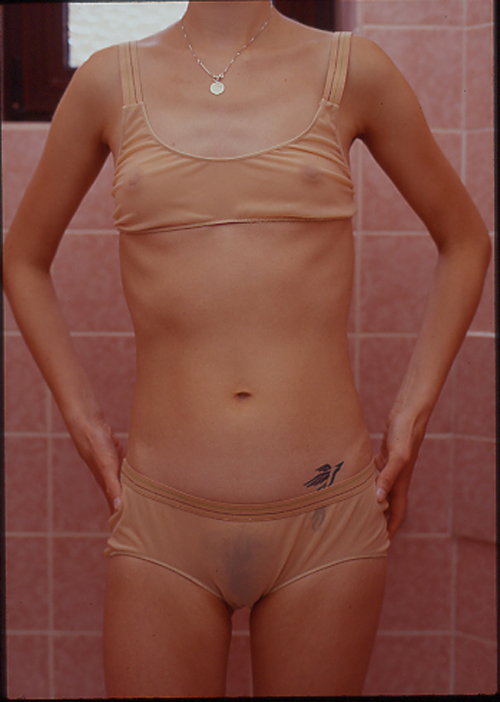 Tobias Rehberger: Installation view, Venice Biennial, 1997, of Underwear (for the guards of Venice Biennial 1997). Image courtesy of the artist and Pilar Corrias, London.
A sense of humor is a good thing in life and in art. At the 1997 Venice Biennale, Tobias Rehberger designed underwear for all of the guards. In order to "view the artwork" -- or even to verify its existence -- visitors had to be willing to ask the guards to see their underwear and the guards had to be willing to show it to them!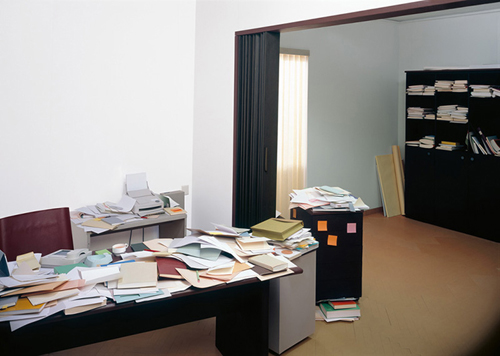 Thomas Demand: Embassy VII, 2007. C-print mounted on Plexiglas. Copyright Thomas Demand, 2008.
Thomas Demand makes gorgeous photographs of scenes that, at first, appear to be mundane recordings of offices and objects. Upon closer inspection, one might -- or might not -- realize that they depict life-sized cardboard and paper models created by the artist for the sole purpose of being photographed.
With the advent of the internet, the proliferation of misinformation and the spreading of sometimes damaging untruths -- visual and written -- has become rampant, redundant, and, in numerous cases of cyber-bullying -- some that have even ended in suicide -- dangerous. All fun aside, it is a good idea to remember what might make your pants catch on fire.