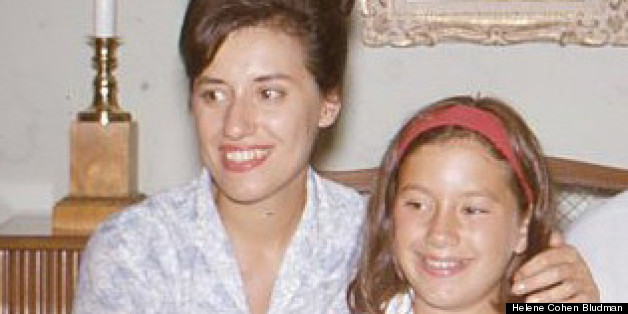 Capturing lightening bugs and dropping them in a glass jar with holes slit in the lid. Running full force into flapping bed sheets drying on our clothesline that smelled like sunshine. Licking bits of cookie dough from my sticky fingers. Bike rides and lots of books and flashlight tag with the neighborhood kids and sleepovers and Saturday matinees and piano lessons and summer camp and July 4th fireworks...
These are the things of which happy childhoods are made.
My mother's greatest gift was being a mother who knew that.
She and my father gave my brother and me a childhood filled with the important things in life: love, acceptance, passion, and humor.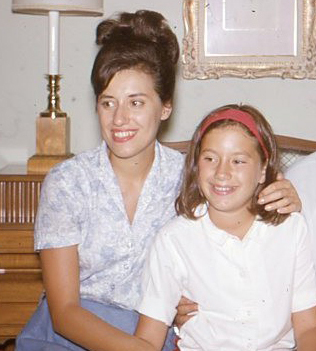 She also knew when discipline was necessary and stuck to her guns despite my wailing protestations, something I found out years later was one of the hardest jobs of motherhood.
Cute I may have been, but I could be a handful, and I knew my mother looked forward to Saturday nights when she and my dad went out to dinner with their friends and got away from us kids for a few hours.
While my dad left to pick up either Sharon or Kay Lynn or Pat, our favorite babysitters, my mother let me sit in the bathroom and watch while she applied her makeup and shimmied into a girdle. I admired her skill in painting her lips red without going outside the lines.
Once they had left, I experimented with her lipstick, blotting my lips on a tissue just like she did to remove the excess. I kneeled on the sink to get close to the mirror and kissed my image, saying dahling, dahling (my mother never said this). I powdered my nose and dabbed a drop of Chanel parfum on my wrist as she did, so I could be just like her.
When I was about 12-years-old people started telling me I looked like my mother. That filled me with happiness.
I was an awkward pre-teen with oily skin and clothes that never fit right, but if I bore a physical resemblance to my mother, I figured there was a glimmer of hope.
My mother taught me there is sweet a satisfaction in finishing the Sunday New York Times crossword puzzle and making a perfect pie crust, both of which she can do marvelously.
My mother taught me about traditions, why making the same Thanksgiving dinner year after year is OK. Why piano lessons are good for you even though you hate them. Why a dose of laughter, along with a vitamin and green vegetables, must be part of your daily diet.
If I am like my mother, I am the person I always wanted to be.
The greatest gift from my mother, the best mother in the world, was how to be a mother myself.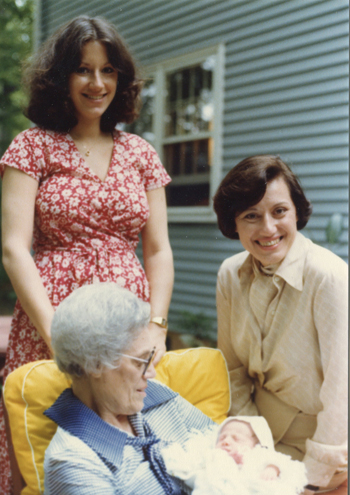 Happy Mother's Day, Mom, with all my love.