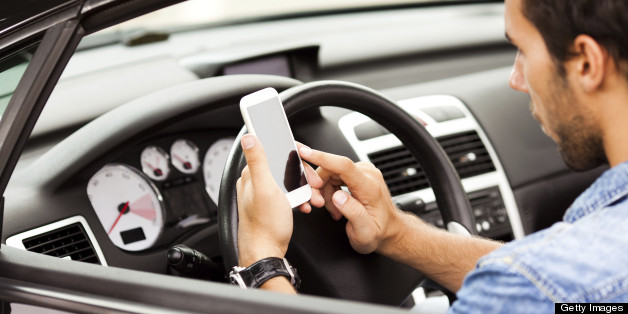 By year-end 2011, 9,944 people died in speeding-related car crashes in the U.S. The number of individuals killed in accidents where speeding occurred represented a whopping 31 percent of the total motor vehicle fatalities for the year. During 2012, in New York City alone, the number of traffic fatalities involving speeding drivers increased by 65 percent over the same period the previous year. Distracted driving and speeding contribute to a devastating national trend that continually makes accidents the most common cause of death for small children, adolescents and young adults in the U.S. Sadly, a new wave of digital apps aims to assist speeding motorists in their efforts to avoid detection from police agencies working to enforce speed limits on motorways.
The popularity of Trapster, the speed trap sharing system, continues to increase at staggering rates with over 19 million drivers currently operating the app on their phones. Working like a wireless radar detector on smart phones, the app constantly scans reported speed traps, accidents and other traffic enforcement measures and updates nearby drivers about police whereabouts. With 20,000 to 50,000 new users downloading the app each day, Trapster represents a booming success in the digital app market.
Apps like Trapster provide many beneficial services to users. They alert drivers of potential hazards such as car accidents and assist drivers in managing commutes by minimizing delays caused by speed traps and roadway dangers. However, the app also encourages speeding in a nation that loses too many of its youngest citizens to car accidents.
Increasingly, users rely on cell phones for protection. From personal security apps and distracted driving prevention measures to asthma and diabetes monitoring apps, smartphone users carry the equivalent of digital bodyguards in their pockets and purses. Unfortunately, apps used to promote unsafe driving behaviors contradict many of the life-saving digital monitoring systems available today. As distracted driving rates show, reaching for a cell phone to look for speed traps while zipping down the highway can lead to devastating consequences. Ultimately, morning drive reports and traffic apps provide drivers with most of the information they need to avoid delays and road hazards without promoting unsafe driving through speed trap monitoring.
For more information on apps used to protect drivers from distracted driving, please see: "Putting Texting and Driving in the Back Seat."