I attended an event called StartTWS this week. It is the fifth year the event is taking place and it is intended to provide Israeli entrepreneurs with a stage from which to launch their new venture and participate in a start-up competition.
As tech conferences go, this was a well-organized, well-packed event, starting from the attendees, the content, and even the food. The WiFi was a little spotty at times, but no one's perfect.
The judges of the contest were also extremely talented and well-respected individuals. They included investors such as Yahal Zilka (Managing Partner, Magma Venture Partners), Yaniv Golan (Lool Ventures, Former AOL Executive), Eden Shochat (General Partner, Genesis Partner, recently sold Face.com to Facebook), Doron Alter (Innovation Endeavors) and Roi Carthy (Managing Partner, Initial Capital).
On the entrepreneurial side, the judges included Liad Agmon (Delver, acquired by Sears & Onigma, Acquired by McAfee), Bob Rosenschein (Answers.com) and Roee Adler (CPO, Soluto).
The following are the start-ups that took place in the event, the winners of the contest, and my personal favorite of the bunch:
The Winners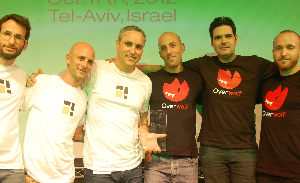 The winners of the StartTWS competition were Overwolf and Pixplit. The audience selected Commun.it as their favorite start-up of the ten.
My Choice
My favorite startup at StartTWS was Pixplit and not because of the beautiful user interface or the original idea. What I love about it is the out-of-the-box business model. Using Pixplit, brands can now truly engage with users. Forget likes, RTs, and comments -- those are not worth as much as we would like to believe. Now, Nike can upload a half of a swoosh and a Nike customer can complete the picture. That kind of engagement is appealing to both users and brands.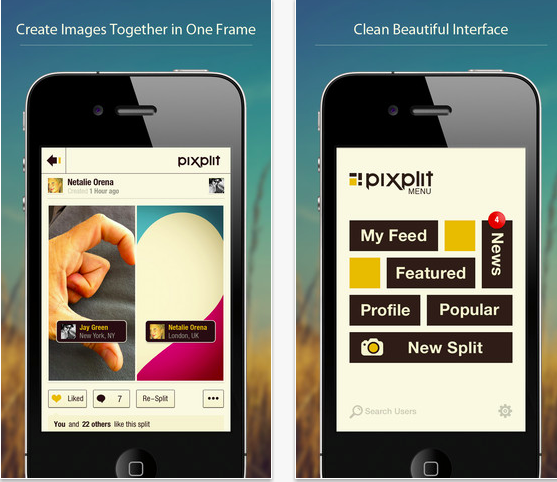 Kudos to all the startups and the organizers, Yaron Orenstein and Newsgeek for this truly outstanding event.