No surprises here, the average price of California hotels is the highest you'll find when booking your summer vacation this year. Hipmunk, with their friends at Priceonomics, broke down the average hotel costs per city in the US and the top three cities with the priciest hotels are Sonoma, Napa and Santa Barbara with Laguna Beach bringing up the rear at number six.
If you want to win at the summer travel booking game, and just can't pass on California? Book a Berkeley hotel which ranks the lowest for expense at 49th and $179 dollars a night.
Interested in seeing where you can save the most money on your trip? What about seeing which US cities jack up their prices for the summer travel season? You can find the whole story on the Hipmunk Blog.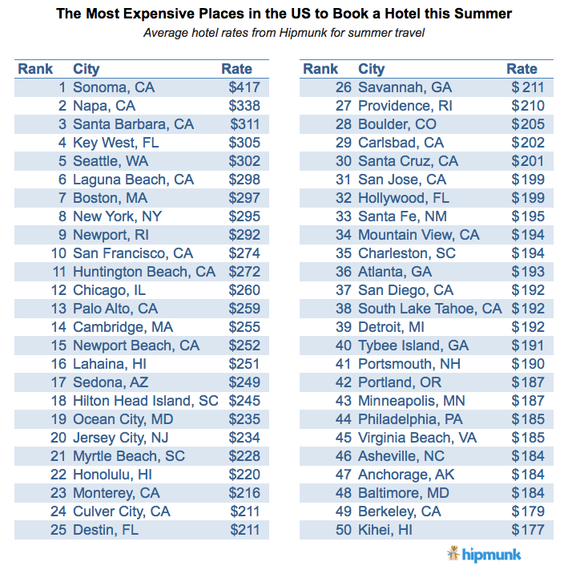 PHOTO GALLERY
Best Budget Airlines