Millions of tourists flock to London every year to take in the culture, sample the cuisine and, most important of all, to see the sites. But as well as the more prominent places to visit in London, the UK's capital is full of hidden wonder and secret gems that can add an extra dimension to any trip.
So if you've already made it to the tower, done the abbey and seen the palace then here are a few hidden London wonders to seek out and explore.
All Hallows by the Tower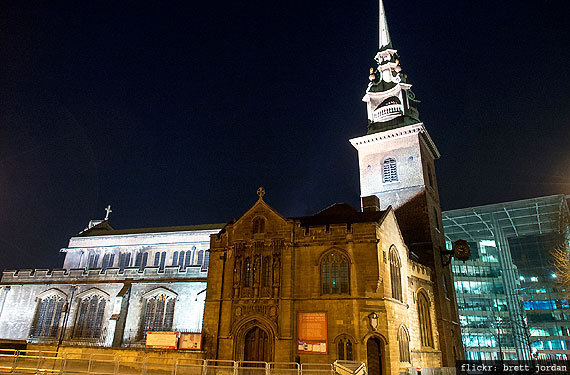 All Hallows is a truly wondrous find -- not only is it one of the oldest churches in London, it also contains the remains of its Saxon and even Roman predecessors. This astonishing church literally contains layer-upon-layer of history. It has medieval, Saxon and Roman remains spanning the church above to the crypt below and that's just for starters. Samuel Pepys watched the Great Fire of London from here in 1666, John Quincy Adams -- sixth President of the United States -- married here in 1797 and William Penn -- founder of Pennsylvania -- was baptised here in 1644. Within the crypt there is also a small museum examining the history of the church and of London. A true hidden gem and well worth a visit.
Churchill's Secret Bunker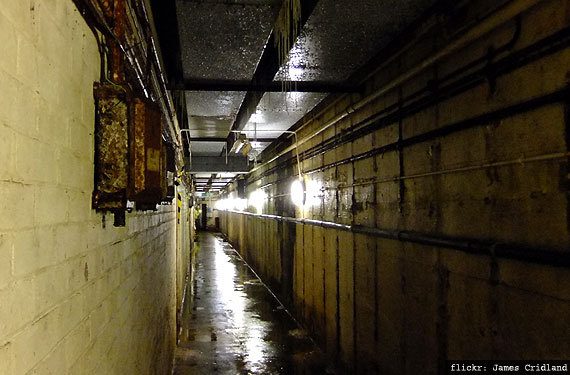 As hidden as hidden gets. Churchill's Secret Bunker - also known as Paddock - was designed to be the nerve centre of British government during WW2 in the event of Britain being unable to defend itself from air attack. Not to be confused with the far better-known Cabinet War Rooms, Paddock is located in Neasden, north-west London and today you would never know it's there. The only entrance to this mammoth underground complex is an obscure door in a small brick enclosure found hidden on a typical suburban-London residential street. Still very much as it would have been at the end of the war, it runs 40ft below ground and comprises over forty rooms on two levels with rusted original equipment still in place. While closed to the public for much of the year, it's open twice a year for guided tours.
London Roman Wall & Fort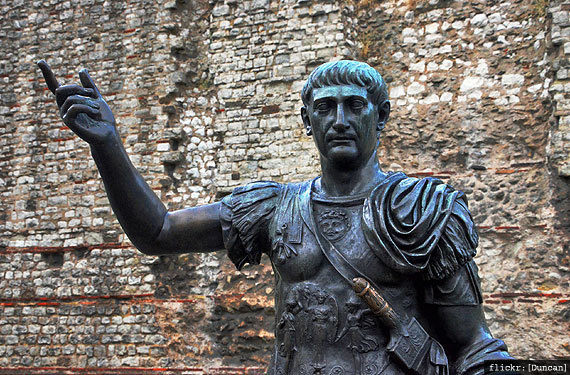 Originally built around 200AD and stretching for about three miles, this ancient defensive wall and fort protected what was then the Roman city of Londinium. Over the centuries most of these Roman fortifications of London became obscured by medieval additions, demolition and myriad development. Visitors can still explore a few well-preserved elements including a section of the wall at Tower Hill, the fort at Noble Street and even remains of the fortifications found in the depths of an underground car park near the Museum of London. It takes a bit of effort to discover it all, but for fans of ancient Rome or just hidden history in general then it's certainly worth it.
Temple Church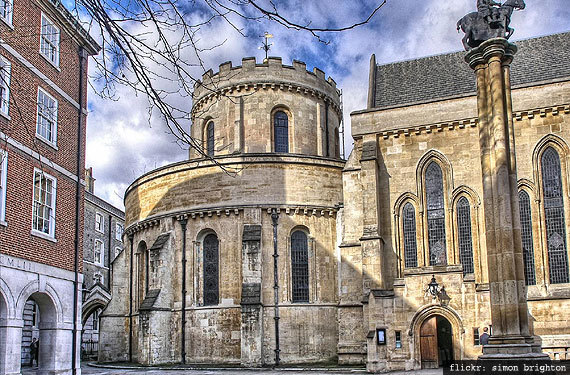 Named for the Knights Templar -- who founded it in the 12th century -- Temple Church became the English headquarters of this prominent Christian military order. Originally built in a circular form, it was intended to echo the shape of Jerusalem's Church of the Holy Sepulchre. If visiting this fascinating site today keep an eye out for the unique effigies of ten knights on its floor, each of which has its own unique characteristics. Fans of Dan Brown will note that Temple Church featured prominently in his world famous tome, The Da Vinci Code.
Benjamin Franklin House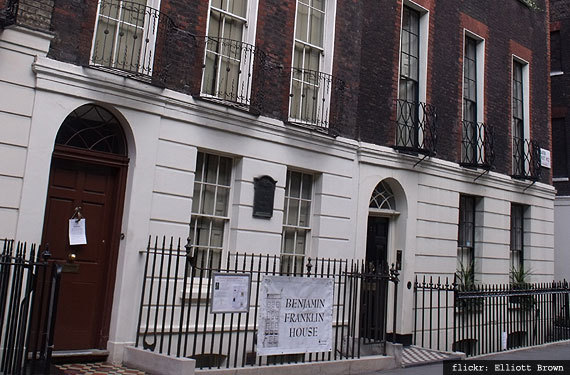 The only surviving former residence of this prominent figure from US history, Benjamin Franklin House is a museum devoted to Franklin located in his former home -- a terraced Georgian house close to London's Trafalgar Square. The museum examines the time Franklin spent in London, as well as his wider life and work.
St Dunstan-in-the-East, London Bridge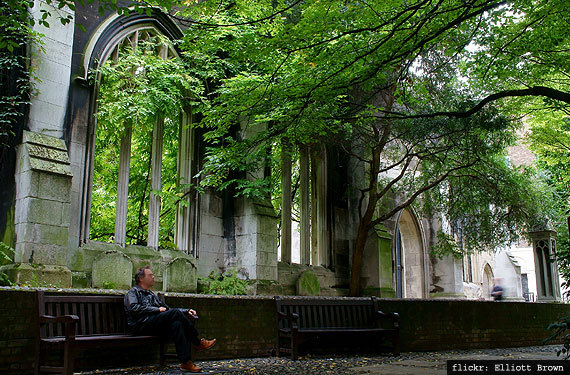 One of London's best hidden gems, the picturesque ruins of St Dunstan-in-the-East now form the centre point of a pretty public garden. Originally built around 1100AD, St Dunstan was to have its share of tragedy over the centuries being destroyed not once but twice. Severely damaged during the Great Fire of London in 1666 it was also brought to ruin in the 20th century when it was largely destroyed during the Blitz. In between times it was rebuilt by the famous architect Sir Christopher Wren and his steeple tower survives largely intact. Today this pretty garden ruin is an ideal place to escape from the hustle and bustle of central London.
Highgate Cemetery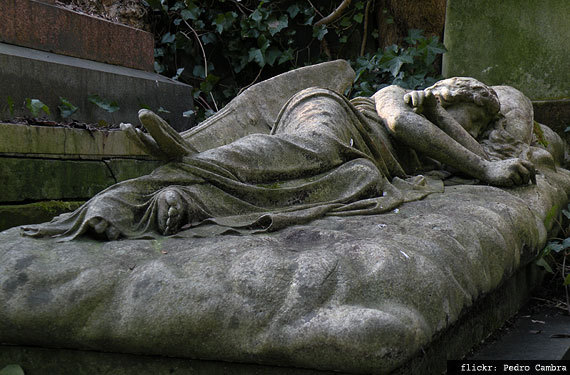 Located in one of North London's most leafy and affluent suburbs, Highgate Cemetery is famous for being the burial place of several prominent people, including Karl Marx. The full list of famous burials -- which includes several novelists, artists, political activists and professionals -- can be found on the cemetery's website and visitors can explore on their own or join a guided tour.
Winchester Palace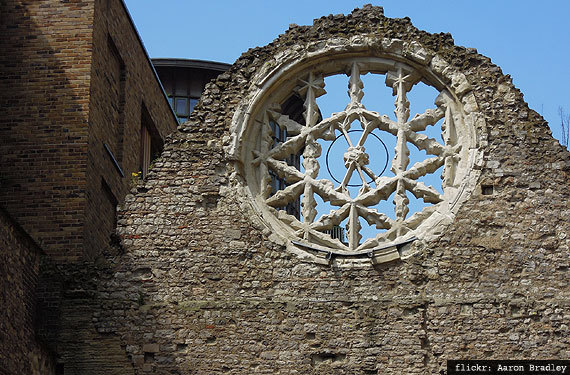 Once one of the most important buildings in all of medieval London, Winchester Palace in Southwark was originally a grand 12th century complex and home to the powerful Bishops of Winchester. Largely destroyed by a devastating fire in 1814, today its ruins lie essentially hidden in plain sight among the modern buildings of Southwark alongside the Thames. The remains of the great hall, including its striking Rose Window, can still be seen and yet the site is largely ignored by the procession of shoppers and business people who troop past it each and every day.
St Bride's Church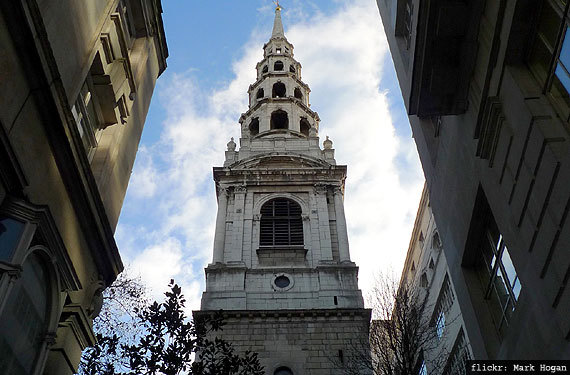 Located in Fleet Street -- London's journalistic heartland -- St Bride's is a restored seventeenth century church which was originally designed by Sir Christopher Wren. Though an earlier incarnation was destroyed in the Great Fire of 1666 and the new church was also damaged in the Second World War, St Bride's has been restored and repaired over time and remains an active church today. Visitors can explore the church itself as well as the underground crypt which includes the excavated remains of a Roman mosaic pavement and a subterranean Medieval Chapel.
Kelvedon Hatch Nuclear Bunker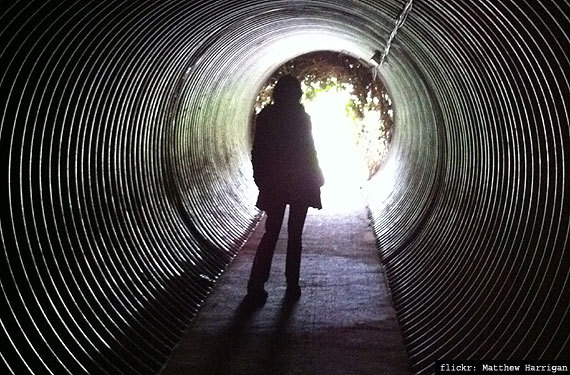 An enormous Cold War-era subterranean bunker, Kelvedon Hatch is located a little out of the city in Brentwood, Essex. It was designed to house up to 600 personnel, including the prime minister and other high-ranking cabinet officials. In the event of a nuclear attack, the centre's tasks would have consisted of supplying protection to nearby Ministry of Defence workers, coordinating the survival of the local population, and continuing the operations of the government. The three-storey bunker extends 100 metres below ground and measures 27,000 square feet. Its walls are made of ten-foot-thick concrete reinforced by tungsten rods. It also contains its own BBC studio, office space, living quarters, kitchen and medical room. Today the site operates as a fascinating privately owned museum.
And one for luck...
Lesnes Abbey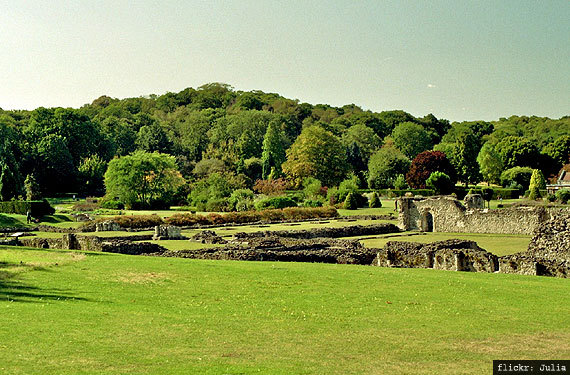 Now forming part of a scenic London park, Lesnes Abbey is a ruined medieval monastery located in the east of the city. Founded in 1178, Lesnes survived the often turbulent early Middle Ages before being brought low in 1524 during Henry VIII's Dissolution of the Monasteries. Most of the buildings were pulled down soon after the dissolution and today just a few ruins survive. Nevertheless visitors to the site can enjoy an idyllic scene located in a modern nature reserve and it's certainly worth visiting -- particularly on a sunny day -- for both the ruins themselves and the overall scenery on show.
More from Historvius: Top 10 Rome | The Best of Berlin | Top Ten Paris | Best Places to Visit in Athens | Top 10 UK Tourist Attractions | Top 10 USA Tourist Attractions | Top 10 Spanish Tourist Attractions | Top 10 German Tourist Attractions